Although most of my travel is with my family, I still do a small amount of travel for work. As I suspect is true for most of us, my business travel is rarely glamorous — recently I wrote about my flight on a United Q400 propeller plane from Denver to Salt Lake City, for example.
For better or worse, most of my business trips involve traveling with colleagues. This provides a chance to see how other people do things, specifically people you would never dream of traveling with otherwise. If you're lucky, you pick up a tip or trick from a veteran road warrior that can make your own travel a bit smoother.
Or you provide such a tip, even when it's so flat-out obvious that your team of colleagues get a chuckle out of the guy who didn't know about it. That was the case on a recent trip to San Diego.
Where's The Gas Tank?
This trip involved renting a car to drive out to visit a client, which is pretty typical for us. I don't know about you, but I either want to be driving (and getting the points off the car rental) or sitting in the backseat watching the world go by — that way nobody can blame me for entering the wrong address into Waze, failing to call out our exit, keeping the driver awake, or just about anything else for that matter.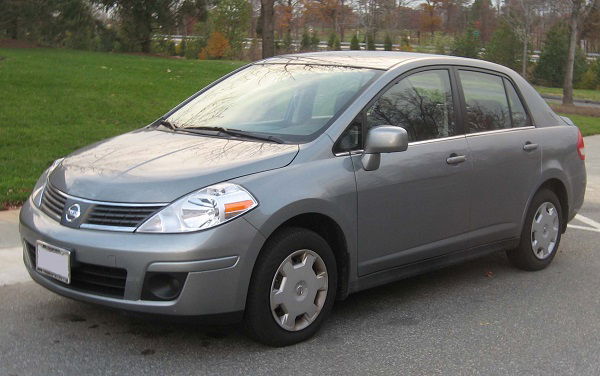 On our way back to the airport the next day, we rolled into a gas station to top off the tank. All of a sudden, Tom — our driver — rolled the window down, craned his neck out, and peered back along the side of the car. We were all like "what the heck are you doing?"
It turns out he was trying to figure out what side of the car the fuel tank was on.
The rest of us sort of laughed and pointed to the indicator on the fuel gauge that tells you which side of the car to refuel on. You know, that little triangle next to the fuel pump symbol that points to the right or the left, indicating which side the gas tank is on.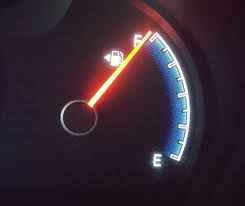 Mind -> Blown
Tom's an easygoing sort of guy, so the ribbing was all in good fun. He said that he had never noticed that arrow before despite being in his 40's and having driven cars all his life. We all assured him that pretty much every vehicle has this nowadays. He couldn't believe it.
Now he's taken to polling our entire office to determine if he was the only one who didn't know this. And in fact, he claims he isn't. He claims multiple people in our office, in addition to various of his family members, didn't know about this. I find that hard to believe, but who knows.
I, of course, had to go home and read about the history of the fuel tank arrow.
The Late 90's Was Full Of Innovation
As best I can tell based on my empirical observations, the fuel arrow showed up in the late 90's. My 1996 Jeep Cherokee does not have one, but my wife's 2000 Jeep Cherokee does. (Yes, we like classic Jeeps.) So I'm guessing that it was somewhere around that time that the auto industry realized that this was a very low-cost, but somewhat useful feature. And it became a thing.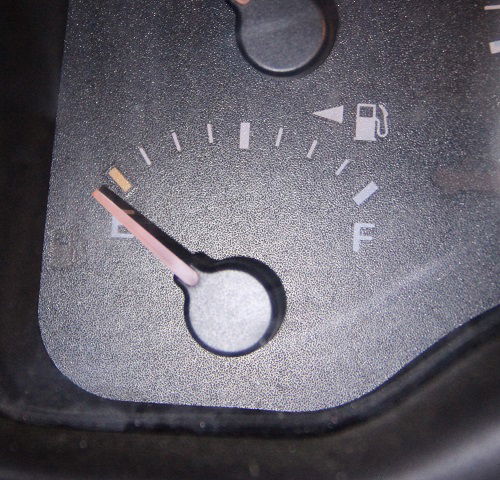 Of course, if you go back far enough, you'll find a Pinto or two with the gas filler under the rear license plate. Kind of makes you wonder how that would have been depicted?
Apparently, there is even some speculation about whether the handle on the fuel pump diagram has meaning as well. For those that are curious, there's a Snopes article about it.
Conclusion
Traveling with work colleagues is always interesting. Sometimes you learn some tricks about travel, and other times you share a tip that can save someone from getting a pain in the neck. Occasionally you'll even get a laugh while doing so.
Now I'm wondering what obvious tricks I don't know about. Hopefully I'll be as gracious as Tom when I somebody points them out to me.
What's the most obvious tip you've shared with someone?