Shangri-La Golden Circle is definitely more of a niche program, though it potentially offers quite a bit of value. A promotion has just been published for anyone planning an upcoming stay.
Earn double points with Shangri-La
Shangri-La has launched a promotion offering double Golden Circle points for stays at hotels between June 21 and August 31, 2021. Registration is required.
This is valid when you book direct and stay at any Shangri-La, Kerry, JEN, or Traders property.
Members ordinarily earn one point per dollar spent, meaning that through this promotion they'd earn two points per dollar spent.
How much are Shangri-La points worth?
For context, here are Shangri-La's normal redemption rates: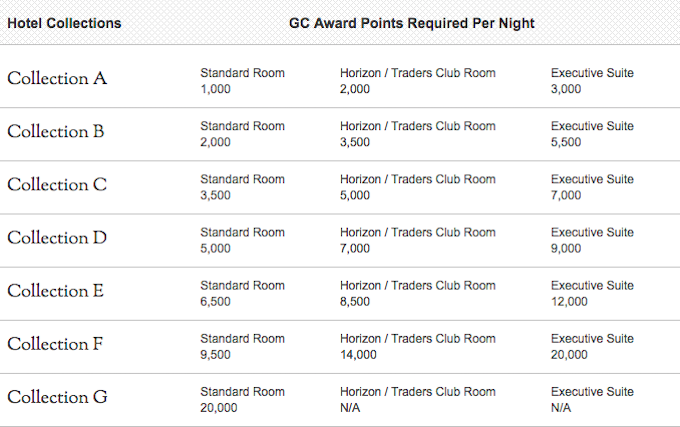 As you can see, a night at Shangri-La's top properties costs 20,000 points, so you'd usually need to spend $20,000 to earn that. However, right now you can earn double points, so you'd need to spend $10,000 to get that.
On the other end of the spectrum, the cheapest hotels cost just 1,000 points per night, so during the double points promotion you'd need to spend "just" $500 to get a night at one of these properties.
Sometimes Shangri-La even offers promotional discounts on award redemptions, which could be an opportunity to get even more value with these points. Unfortunately there's no such promotion being offered at the moment.
Bottom line
Shangri-La is offering double Golden Circle points for stays through August 31, 2021. This means that you can earn two points per dollar spent.
Of course Shangri-La isn't for everyone, given that most Shangri-La properties are quite expensive. However, if you are a Shangri-La loyalist and are traveling this summer, there's potentially a lot of value to be had by taking advantage of this promotion.
Do you plan on taking advantage of the Shangri-La double points promotion?