If you're flying in or out of San Francisco's SFO this summer, you may want to leave yourself more time than usual. According to the airport's AirTrain Alert, SFO's AirTrain will be subject to overnight closures through mid-August.
More specifically, the AirTrain will be closed from 8PM to 5AM on Mondays through Fridays, and will operate in an "alternate mode" from 10PM to 5AM on Saturdays and Sundays.
Who does this impact?
SFO's AirTrain circulates between terminals, and is the main form of transport to the rental car center. It also serves as a people mover for anyone arriving via BART, and provides access to West Field Road (the cargo area – although I rarely see anyone enter or exit here).
So, I imagine this will impact the following people:
Anyone transiting between terminals with limited time, or a limited desire to walk
Anyone renting a car
Travelers and airport employees who take public transit
Bear in mind that the closures are nighttime only, so if you are traveling during daylight hours, you should be fine.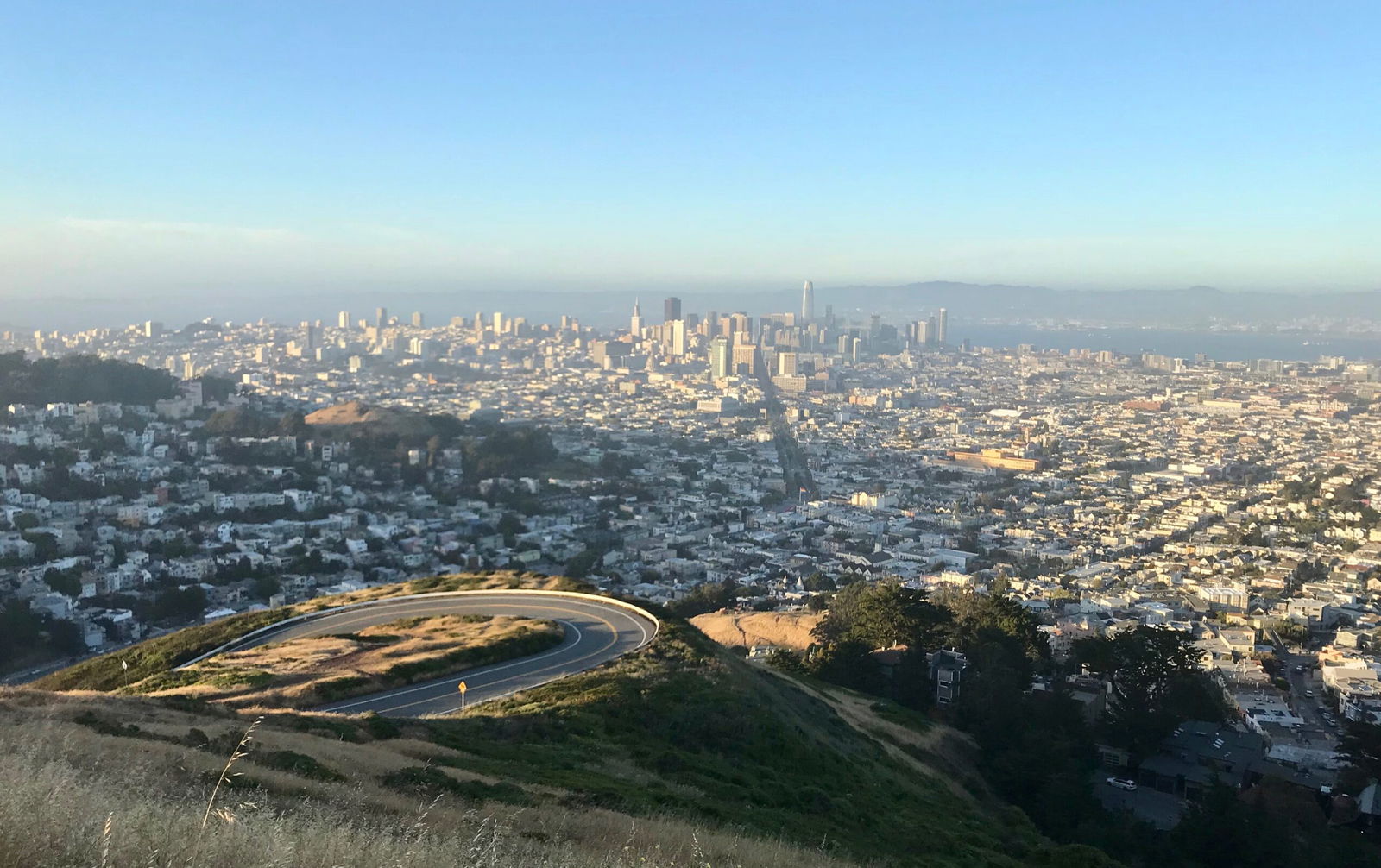 What can you expect?
If you're a daytime passenger, you probably won't even know the difference. Last week, I had a 7:45AM flight, and when I asked some of my fellow AirTrain passengers about the construction, not only did they not know anything about it, but I don't think they actually believed me.
If you're arriving after 8PM or departing on a redeye or other late night flight, then 1) I'm sorry and 2) you're in for a different experience altogether. In lieu of the trains, SFO is operating intra-terminal buses that will take you around and to the rental car center.
Signage is actually really good – honestly, it's probably better than the permanent AirTrain signs. But in case you do get lost, you'll want to work your way to the same area as the hotel shuttles, where you will likely see a crowd of people waiting for the same bus as you.
SFO's AirTrain Alert website indicates that the buses depart every five minutes from 8PM to 1AM. While their intervals are good, the service isn't exactly lickety-split, since the busses are fighting SFO's typical Uber/Lyft/Hotel Shuttle/Passenger pickup and drop-off traffic in between terminals.
It's probably also worth noting that my bus had more people in it than some CRJ900s – so there's a good chance that you'll be standing and practicing your best balancing skills if you arrive on, say, a Friday night.
Drop-off (and presumably pickup) at the rental car center is on the ground level, close to the off-airport rental car shuttles. It's a bit of a zoo to get to the main rental car desk, which is located on the fourth floor.
At least Hertz Gold Plus Rewards members get door-to-door service.
What should you do?
If you're departing after 8PM and know that you would normally rely on the AirTrain, I would plan for an extra 20-30 minute buffer, to account for both intra-airport traffic and any potential traffic from the rental car center to the terminal. And hey, if you get there early, there is no shortage of things to do or lounges to explore.
If you're arriving on a late night flight, the ball isn't really in your court as far as when the plane lands. That said, you may want to mentally prepare for a functional, if not comfortable, bus ride to your car or transit.
If you're arriving on a Saturday or Sunday night and are dreading the warning that "only one line may be operational," you may want to throw an extra sweater or jacket in an easily-accessible bag. "Summer" temperatures in San Francisco often drop to the mid-fifties (Fahrenheit) at night, which is easy to forget if you are coming from a location that has any modicum of humidity.
Finally, if you are traveling from one terminal to another, it may be quicker to walk. All of the terminals are fairly accessible, and you may even be able to cut through a parking lot to get from one side to the other. This interactive map provides a pretty good baseline for how to get around.
Bottom line
While this is far from the end of the world, it can definitely be a nuisance if you're not prepared. A little bit of extra buffer time can make all the difference between a pleasant experience and an unexpected "cardio day" at the airport.
Have you been impacted by the AirTrain closures at SFO? What have you done to get around the airport?