One of American's lesser known partner airlines is Gulf Air, which I recently flew in business class between London and Bahrain. The ticket between Europe and the Middle East cost just 30,000 miles one-way in business class, which is quite a good deal.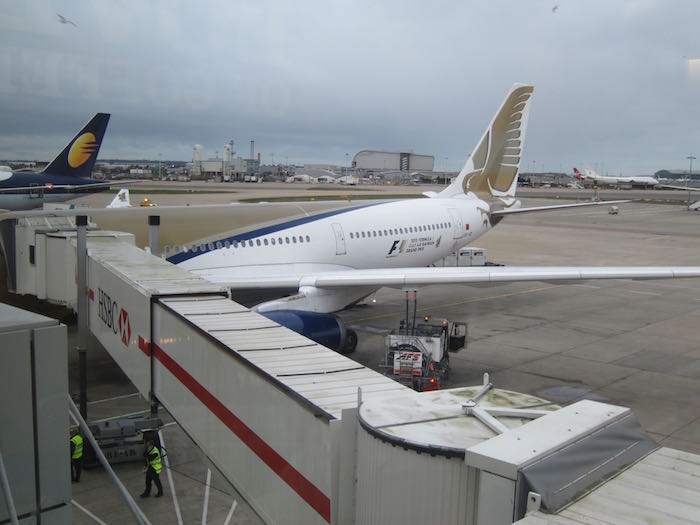 Gulf Air A330 London Heathrow
I was pleasantly surprised by Gulf Air's onboard product, between their flat beds and onboard chef. While I don't think they're quite to the level of Emirates, Etihad, or Qatar, they're a solid option, especially given how much award availability they release.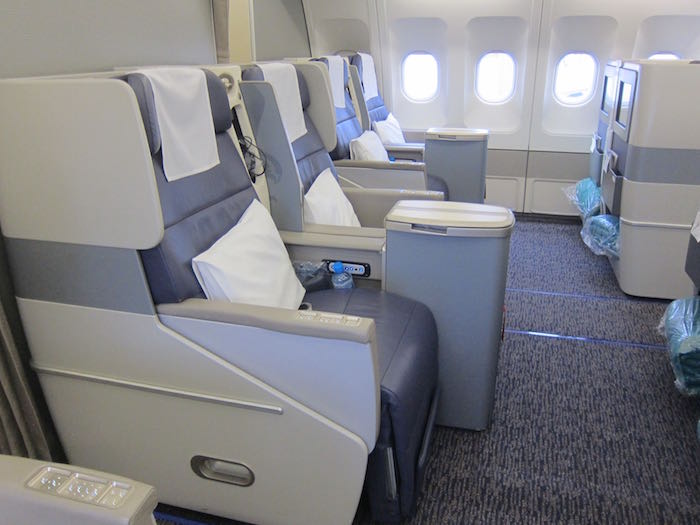 Gulf Air business class cabin A330
I've been asked a few times how to search award availability for travel on Gulf Air, given that the space doesn't show on the websites of any of Gulf Air's partner airlines.
Gulf Air does show award availability on their website for members of their Falconflyer program, though only if they have enough miles in their account for the booking. So for most of us that's not a realistic way to search for Gulf Air award availability.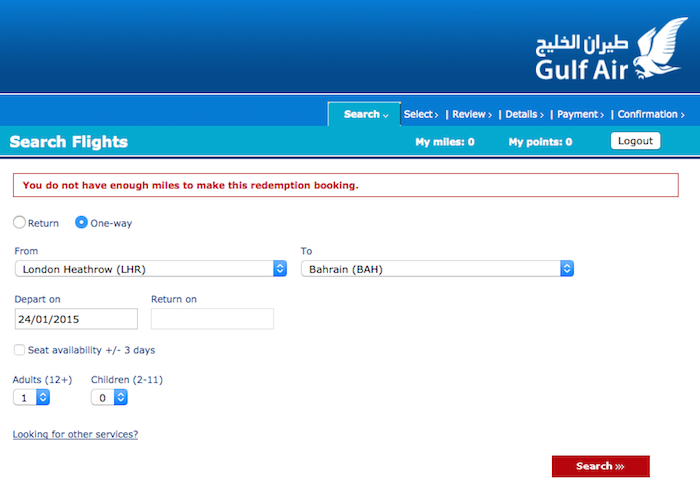 Instead, the only place I know of to search Gulf Air award availability online is through ExpertFlyer (which costs $100 per year, or you can get a five day free trial). ExpertFlyer display sboth business and economy award space on Gulf Air ("P" and "T" class, respectively), and you can search availability for a week at a time.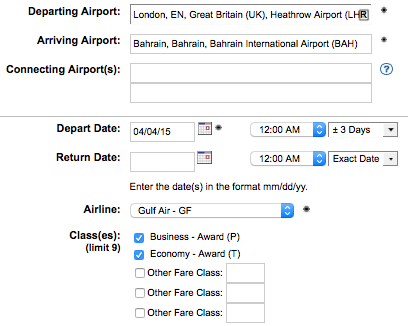 When you search Gulf Air availability you'll see just how many award seats they release. The most award space they'll display is four seats per cabin per flight, though in practice each flight might have more space than that. You'd be hard pressed to find a flight which doesn't have the maximum number of award seats.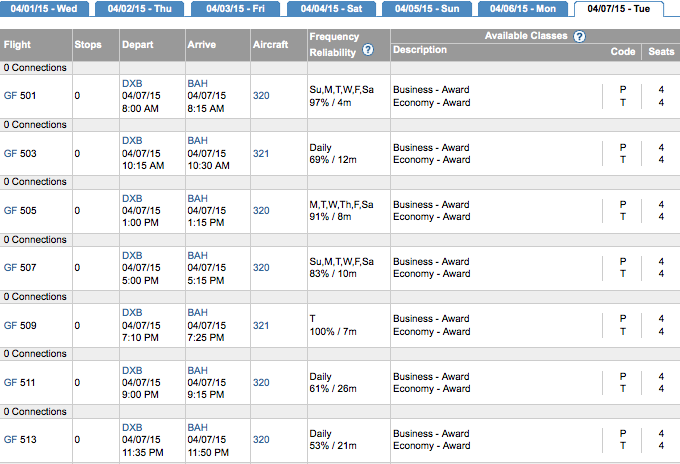 The availability that American AAdvantage has access to should match what shows on ExpertFlyer, so once you find space you can call American to book.
I suppose really the easiest way to search Gulf Air award availability is to just look up their schedule, find a flight, and assume it has award space. 😉
Gulf Air is one of the few airlines in this day and age where it's hard work to find a flight which doesn't have award space.
Bottom line
Gulf Air is doing horribly financially and doesn't have much of a route network (they fly to as far west as London and as far east as Bangkok), but they're a slam dunk when it comes to award availability. And at 30,000 AAdvantage miles for business class between Europe and the Middle East, they're quite a good deal as well.
If nothing else, flying Gulf Air might be a good opportunity to check Bahrain off your list by doing a short stopover there, as that's all you need to see the place. 😉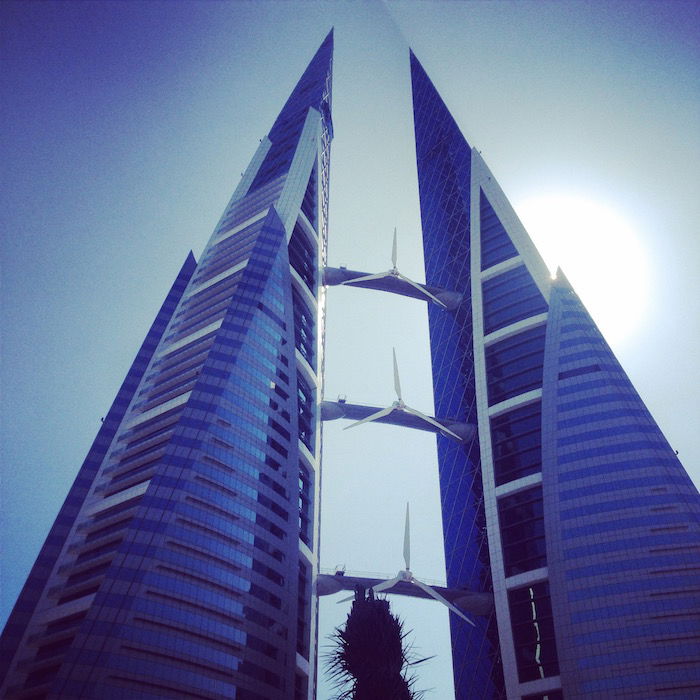 Bahrain