Update: Saudi Arabia will now start issuing tourist e-visas. Here are the full details.
Call me crazy, but when I woke up this morning, the first thing I thought to myself is "it's April 1… has Saudi Arabia starting issuing tourist visas yet?!" No, that's not an April Fools' joke.
Several months ago Saudi Arabia revealed that for the first time ever they'd begin issuing tourist visas. While the timeline wasn't initially clear, this was part of Saudi Arabia's plan to welcome 30 million visitors per year by 2030 (up from 18 million in 2016, a vast majority of which were visitors on a pilgrimage). Furthermore, they hope that by 2020 their tourism spend will hit $47 billion per year. This is part of their attempt to introduce a more "open, moderate Islam," with some restrictions being relaxed.
Then early last month Prince Sultan bin Salman, head of the Saudi Commission for Tourism and National Heritage, announced that Saudi Arabia would start issuing tourist visas as of April 1, 2018. Not only will it finally be possible to visit Saudi Arabia, but these visas will be issued electronically, which means the process of obtaining a tourist visa should be pretty easy.
Not surprisingly, there seems to be some delay with the introduction of visa issuance, which is pretty normal. The good news is that Saudi Arabia has provided an update. As reported by Saudi Arabia's Center for International Communication:
The Saudi Commission for Tourism and National Heritage (SCTH) has announced that the regulations for tourist visas have been completed and submitted to the State for approval.

"The Saudi Commission for Tourism and National Heritage, in cooperation with the Ministries of Interior and Foreign Affairs, has completed tourist visa regulations and submitted them to the State for approval," SCTH said in a statement.

An SCTH official said an announcement from the Saudi government is expected soon.

Once the regulations are approved, the issuance of tourist visas is expected to have a major impact on the Kingdom's nascent tourism industry.

SCTH said in a statement that the regulations, under which tourist visas will be issued, were reviewed in a series of meetings and workshops with relevant government institutions. Beyond the governmental review, investors, tourism and transport workers, and groups of beneficiaries and service providers were also given a chance to comment.

SCTH said that it has worked with various state institutions to prepare all arrangements related to the new visas. An integrated electronic system to process and record visa transactions has been developed, under the supervision of a specialized team headed by the Ministry of Communications and Information Technology in conjunction with the commission and a number of related entities.
The Commission for Tourism and National Heritage has approved the regulations for tourist visas, and now they're just waiting on state approval. Hopefully tourist visas will be issued within the coming weeks.
Of course when visiting somewhere new I like to think about the aviation opportunities available. While I've flown Saudia first and business class, I'm also fascinated by this from an aviation perspective. I'd love to fly between Jeddah and Riyadh on Saudia's Al Bayraq service, which is the all business class A319 that they fly 6x daily between the two cities. The A319 has just 48 business class seats, and departs from the private aviation terminals at both airports.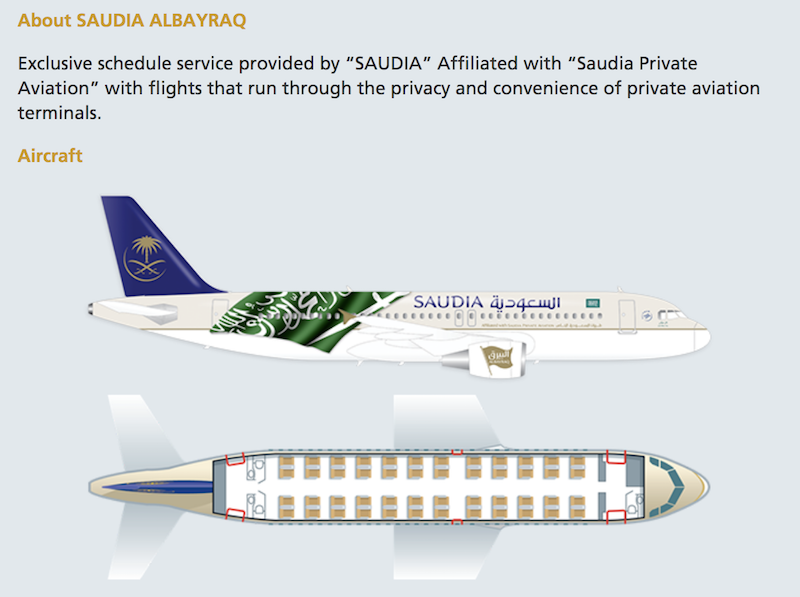 Fares on the service are surprisingly reasonable, at ~$364 one-way (which isn't cheap, but given what a unique flight it is, seems worthwhile).

As I often say when talking about certain countries, I'm not shy about the fact that I take serious issues with many of Saudi Arabia's policies, though that's all the more reason that I'd like to see the country firsthand, so I can draw my own conclusions. That way I can see if any preconceived notions I have about the place are fair or not. The fact that non-religious tourism hasn't been allowed makes it all the more interesting to me. It's similar to my interest in visiting Cuba, which I did a bit over a year ago. I take a lot of issues with their government's policies as well, but I still wanted to see it firsthand.
Here's to hoping Saudi Arabia starts issuing tourist visas before the heat of the summer!