In March I first wrote about the very cool project which CNN's Richard Quest was taking on, where he was flying around the world in economy on low cost carriers.
He did this 10 segment trip in just eight days. His routing was from London to Brussels on Easyjet, Brussels to Prague on Ryanair, Prague to Dubai on FlyDubai, Sharjah to Colombo on Air Arabia, Colombo to Kuala Lumpur to Singapore on AirAsia, Singapore to Sydney on Scoot, Sydney to Honolulu on Jetstar, Honolulu to Los Angeles on Allegiant, Los Angeles to New York on JetBlue, and New York to London on Norwegian.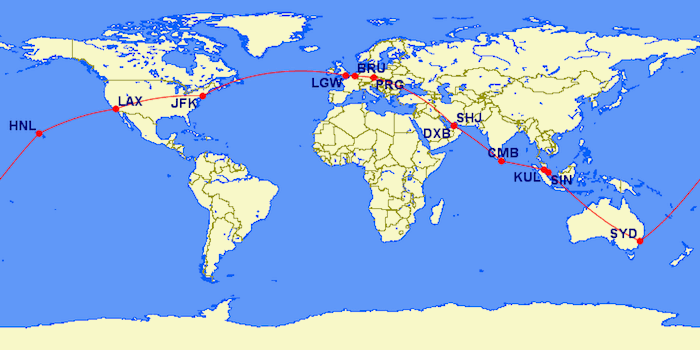 That's a hell of a routing, especially since he never selected premium seating, even though some of those airlines have premium cabins.
While he was Tweeting live during the trip, the actual recap of the trip was saved for the April and May episodes of CNN Business Traveller.
The April episode of CNN Business Traveller is now airing (and also available on CNN's website), so I'd highly recommend giving it a watch. In the first episode, Richard covers the first half of the journey, including flights from London to Brussels, Brussels to Prague, Prague to Dubai, Sharjah to Colombo, Colombo to Kuala Lumpur, and Kuala Lumpur to Singapore.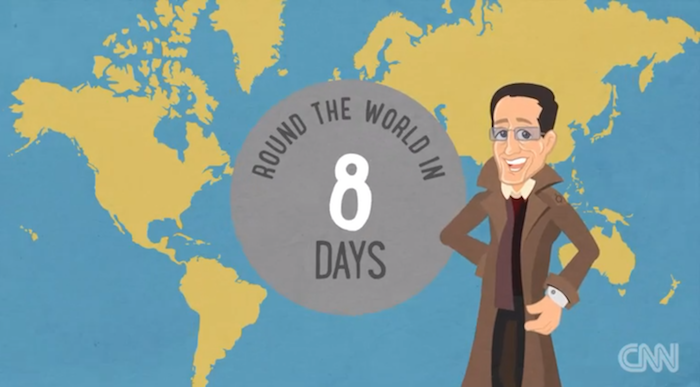 Obviously this isn't a thorough review of each product, given the production crew involved, and also the fact that they're filming for international television, so there are all kinds of restrictions on what they can and can't film. This isn't as easy as me showing up on a flight with my point-and-shoot camera. But instead this experience presents a pretty cool perspective on the evolutionary business models of low cost carriers across the globe. Even just looking at FlyDubai vs. Air Arabia shows a pretty huge contrast.
In each instance Richard also meets with executives from each airline while on the ground, and also visits local landmarks everywhere they have an overnight.
If you have the time, I'd highly recommend giving this episode a watch.