Nowadays I avoid short-haul redeyes at almost all costs. Back when I was younger I took hundreds of them, but I just can't take them regularly anymore while remaining (relatively) sane.
However, leaving Longyearbyen last night, we didn't have much of a choice but to take a redeye. The SAS flight from Longyearbyen to Oslo departs at 2:30AM, arriving in Oslo at 5:25AM. However, it was unlike any other redeye I've ever taken… because it was light the entire time.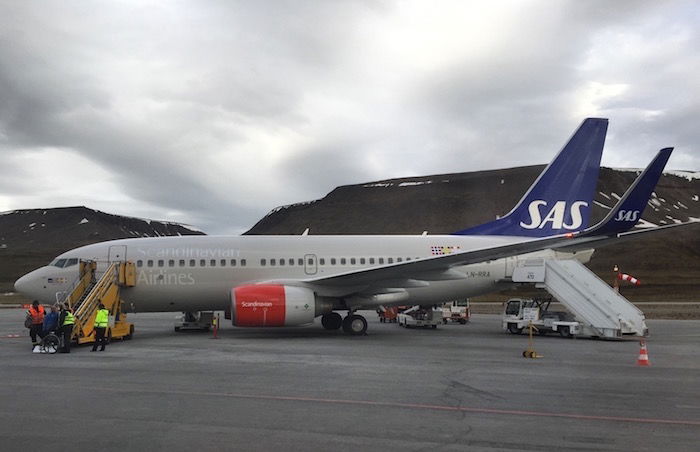 Longyearbyen has 24 hours of daylight in summer, so it was light for the entire three hour flight (even though in Oslo the sun does set, and then rises again very early — at around 4AM at the moment).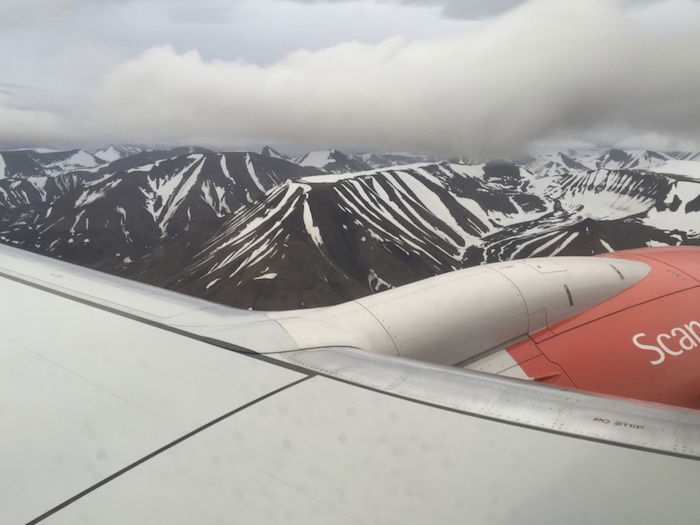 The flight had an odd mix of people, who seemed to treat this flight very differently.
Since it was light outside, some people talked loudly for much of the flight. Meanwhile other passengers put on eyeshades the second they boarded, and went straight to sleep. Oddly almost no one lowered their window shades, though. I guess that's the impact that the extreme light conditions in Longyearbyen have on people.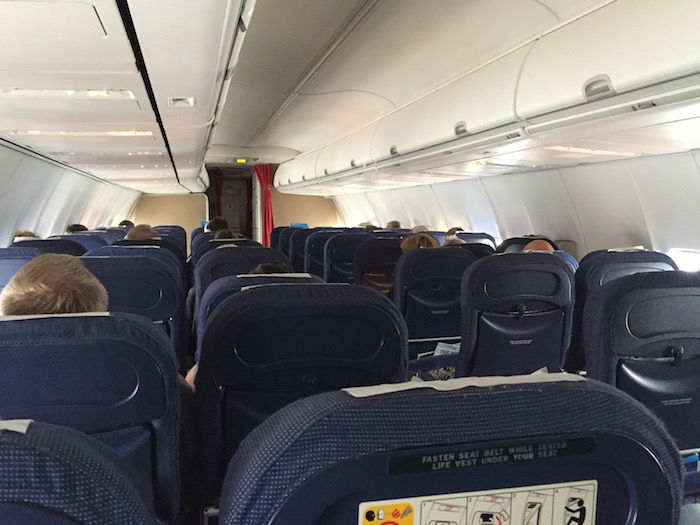 This flight has made me question my definition of redeyes. I've long thought of redeyes as nighttime flights that replace a night of sleep in a bed. However, I can't decide if this flight qualifies or not. We napped from around 8PM until 11PM, and we headed to the airport at 1AM.
If this was in fact a redeye, it sure was the strangest I've ever taken, at least based on looking out the window.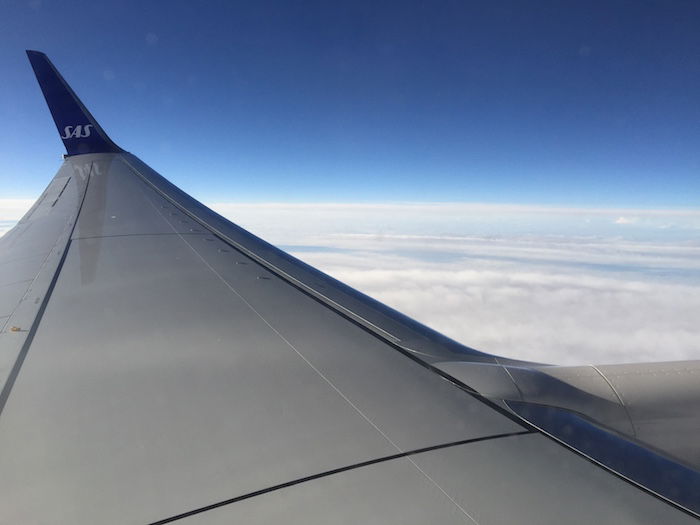 I'm sure feeling like it was, as I'm having to stay mighty caffeinated to avoid falling asleep…
What say you guys — is a three hour flight departing at 2:30AM in broad daylight a redeye?