The Virgin America Elevate program is being discontinued at the end of 2017, just a bit over a year after Alaska's takeover of Virgin America closed. On one hand I'm sad to see a frequent flyer program be eliminated, though at the same time I'm happy that Alaska Mileage Plan is the surviving program, given that it's arguably the best frequent flyer program in the US (and one of the only ones that isn't revenue based).
However, there are a couple of sweet spot award redemptions with Virgin America's Elevate program, and one of those is for travel in Virgin Australia business class between Australia and the US. You can fly for just 45,000 points one-way, or 80,000 points roundtrip (do keep in mind that Virgin America Elevate points are a bit more valuable than other airline miles, so the prices are great).
I'm in Sydney at the moment, and a while back asked you guys for thoughts on how I should fly back to the US. At the time I was trying to decide between Virgin Australia business class and a routing through Asia, which would have involved at least a couple of airlines. Well, I decided to fly Virgin Australia given that this redemption opportunity is going away soon, and figured I'd report back on my redemption experience, given that this was my first time redeeming Virgin America points.
How I acquired Virgin America Elevate points
I've only taken a couple of Virgin America flights in my life, so I didn't earn most of my Virgin America points through flying. Instead I earned them by converting Starpoints into Elevate points. This could be done at a 1:1 ratio, with a 5,000 point bonus for every 20,000 points transferred. Unfortunately the two programs discontinued their partnership as of January 2017, so this transfer opportunity is no longer possible.
Anyway:
Finding Virgin Australia award space
Virgin Australia seems to open up business class award space to partner airlines within a week of departure, though more often than not, only within 3-4 days of departure. Virgin America doesn't show Virgin Australia award space on their website, so there are two ways to search. Either you can search space on Delta's website, or you can use ExpertFlyer, which even lets you set alerts.
So I set availability alerts for Virgin Australia business class, and sure enough, a few days out seats opened up on the flight I was looking at.
The actual booking process
You can't redeem Virgin America points for travel on Virgin Australia online, so you have to call. I was dreading this at first, since I hate the phone. However, this was the fastest award booking I've ever made over the phone. It was almost weird.
First I waited on hold for about six minutes, but then it took less than five minutes from the time the agent picked up till when I was ticketed.
I told her the date and class of service I was looking at. She asked me to confirm my Elevate account information, and then asked what credit card I wanted to use to pay the taxes. She didn't even confirm that I was the person traveling. The whole thing took just a few minutes, which is pretty awesome. It's nice to see that the Virgin America Elevate reps are competent.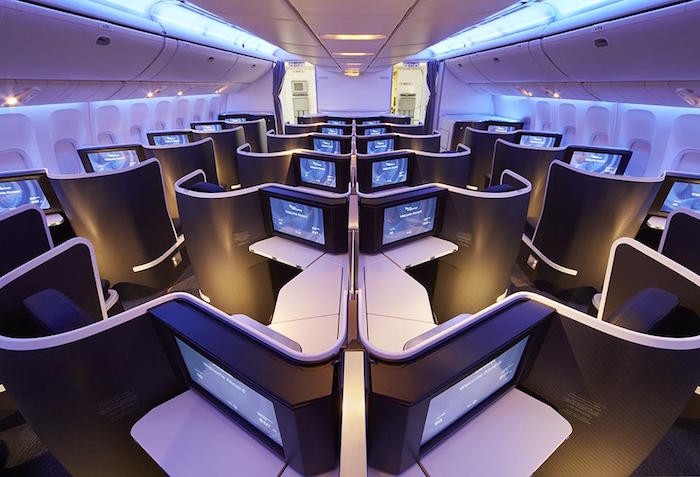 Bottom line
I'm looking forward to trying Virgin Australia's new business class, and in particular to do so while this redemption opportunity is still available, given that it's going away soon. 45,000 Elevate points (the equivalent of 36,000 Starpoints) for a one-way business class ticket from Australia to the US is tough to beat.