Historically one of Hilton's biggest challenges has been that their luxury footprint was limited. However, this is an area where the company is improving significantly, as they're opening some great new luxury properties.
The other awesome thing about more luxury Hilton properties is how easy it is to earn status with them, and also how easy Hilton Honors points are to come by.
Well, points are now redeemable at one of Hilton's most anticipated new properties.
The New Waldorf Astoria Los Cabos Pedregal
As I wrote about in June, The Resort at Pedregal is being rebranded as the Waldorf Astoria Los Cabos, and that was expected to happen in the fourth quarter of 2019. Well, that has now officially happened, and the Waldorf Astoria Los Cabos is now in business.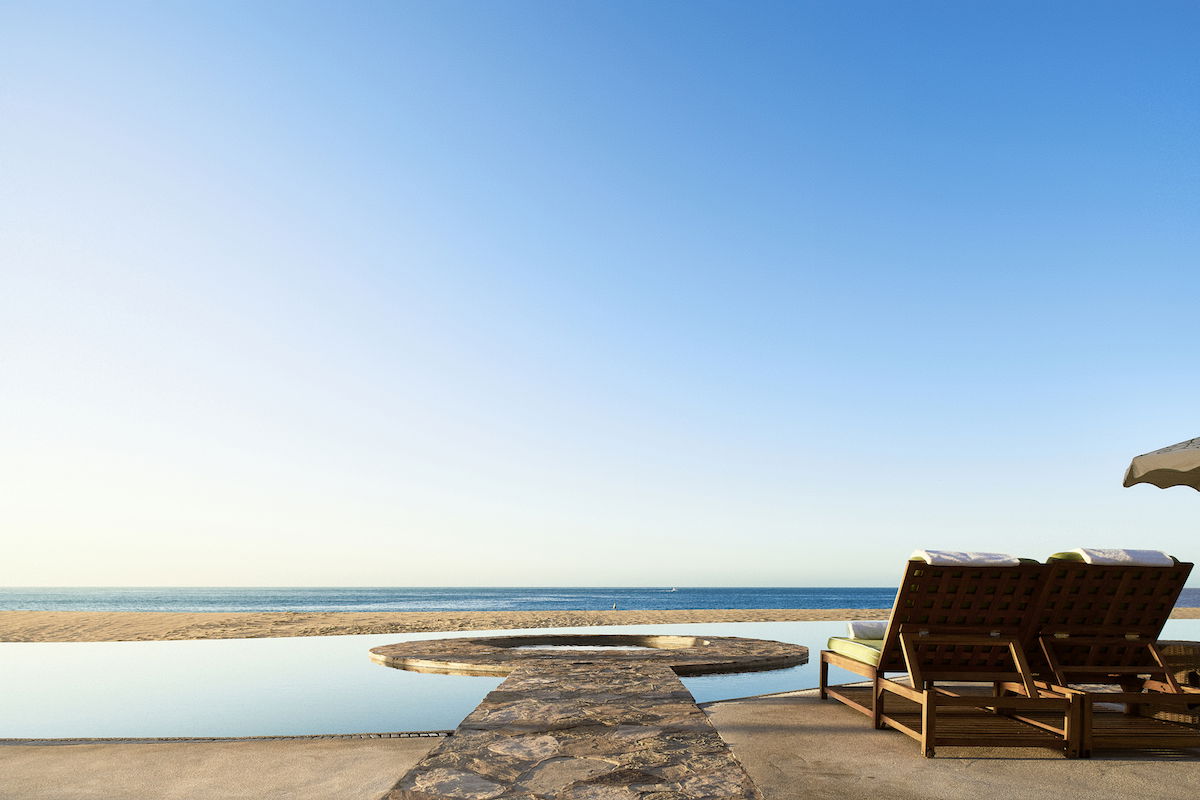 Historically the Resort at Pedregal has been regarded as one of Los Cabos' best properties (though there are lots of great new properties coming to the area, like the Four Seasons), so this is an exciting development, given that we'll be able to earn and redeem points there.
I've been keeping an eye on this property, and there's an update…
Redeem Points At The Waldorf Astoria Los Cabos
In the past couple of days points reservations opened up at the Waldorf Astoria Los Cabos.
The good news is that there's plenty of standard room availability.
The bad news — though perhaps not unexpected — is that the hotel costs 120,000 Hilton Honors points per night.

Until recently Hilton's most expensive properties cost 95,000 points per night for a standard room. Then the Waldorf Astoria Maldives opened, which was the first hotel to cost 120,000 points per night. Now the Waldorf Astoria Los Cabos will be the second property to cost that much.
While paid base rates generally aren't quite as high as in the Maldives, this will no doubt be an incredibly popular hotel with Hilton Honors members, in particular given the proximity to the US.
On top of that, the entry level room here is 856 square feet and has a terrace and plunge pool, so that's pretty cool.

Is 120,000 Points Per Night A Good Deal?
As you'd expect at just about any resort, pricing is highly seasonal. For example, in the low season I see rates starting at $708.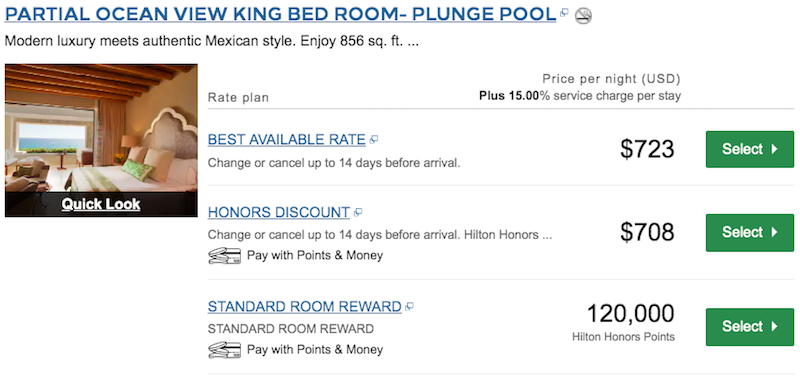 In the high season I see rates as high as $1,629.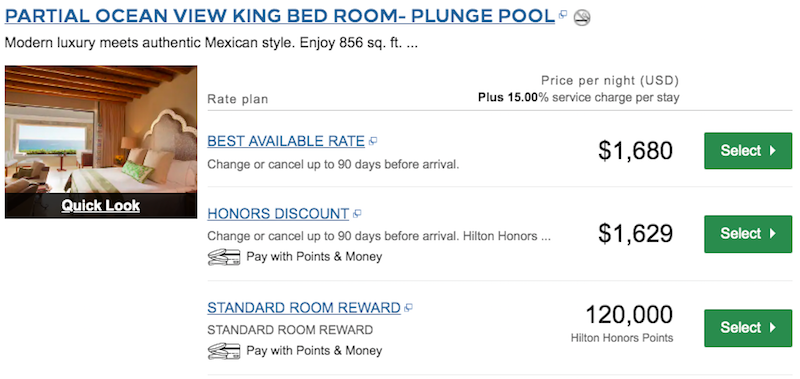 But here's why this is such a good use of points — Mexico has absolutely outrageous taxes and service charges for hotels. In addition to the room rate, you pay an extra 34%, including 19% in taxes and a 15% service charge.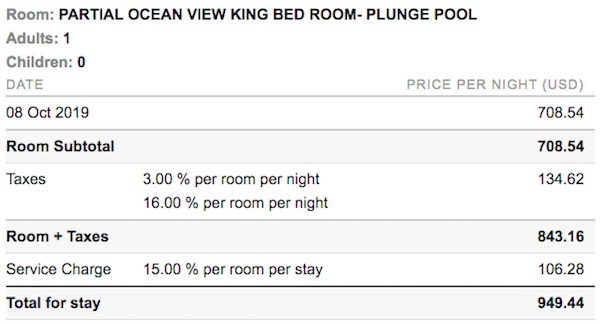 Suddenly that $708 hotel room costs $949. And that's in the low season.
I'd say redeeming 120,000 Hilton Honors points — especially with a fifth night free — is a great deal. The great thing about redeeming points is that you don't pay that 34% in taxes and fees on your room rate.
Book The Waldorf Astoria Los Cabos For $480 Per Night
Hilton often sells Honors points at a discount, and through October 22 they're even selling Hilton Honors points for just 0.5 cents each, thanks to a 100% bonus.
The Waldorf Astoria Los Cabos costs 120,000 points points per night, and if you stay five nights and have Hilton Honors elite status, you get a fifth night free, so you're paying an average of 96,000 points per night. At a rate of 0.5 cents per point, that's like paying $480 per night (and you don't even pay the taxes or service charges), which is about a 50% discount over what's otherwise the cheapest rate in the off season.
If you have Hilton Honors Gold or Diamond status (which is easy to earn), you also receive free breakfast and other perks, like the possibility of room upgrades.
You can also earn Hilton Honors points through their co-branded American Express cards. See here for the best credit cards for earning Hilton Honors points.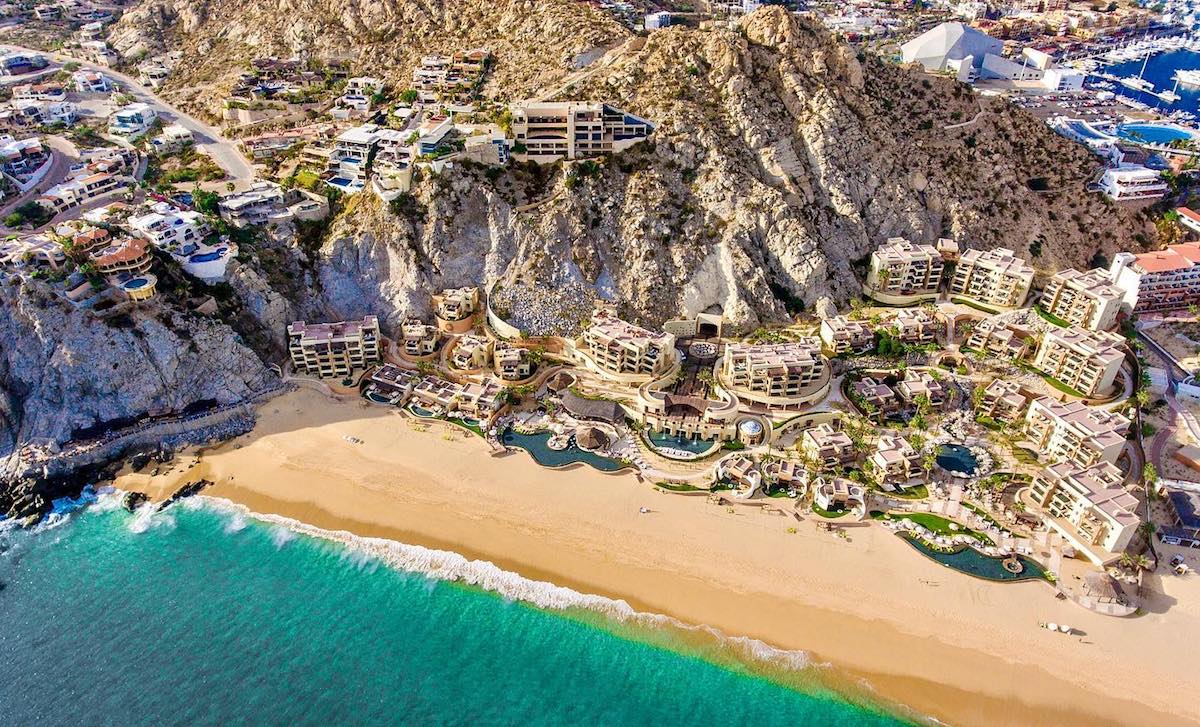 Bottom Line
The Waldorf Astoria Los Cabos should be a phenomenal luxury addition to Hilton's portfolio. I'd say this is probably Hilton's most luxurious resort in North America, so I suspect it will be really popular with those redeeming points.
The hotel costs 120,000 points per night for a standard room, and that room is quite large and even has a plunge pool. While that's a lot of points, I'd say that still represents a great deal, given the 34% in taxes and service charges you'd pay if booking a cash rate.
Anyone have plans to visit the Waldorf Astoria Los Cabos?