Getting to Australia in a premium cabin on miles can be extremely difficult, especially if you're trying to redeem American AAdvantage miles.
That might seem counterintuitive, given that American partners with Qantas, which is Australia's largest airline. However, Qantas is stingy with releasing premium cabin award space, so that eliminates a lot of options. American also has pretty strict routing rules, so doesn't let you route from the US to Australia via Asia on a single award.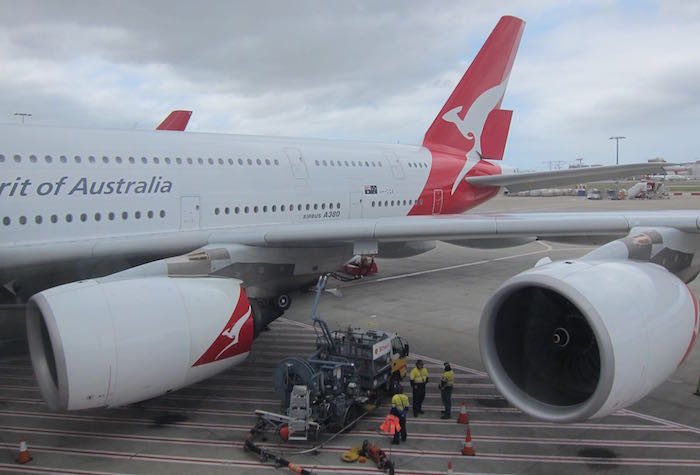 However, if you're willing to redeem extra miles, it looks like there's a good option for getting to Australia at the moment.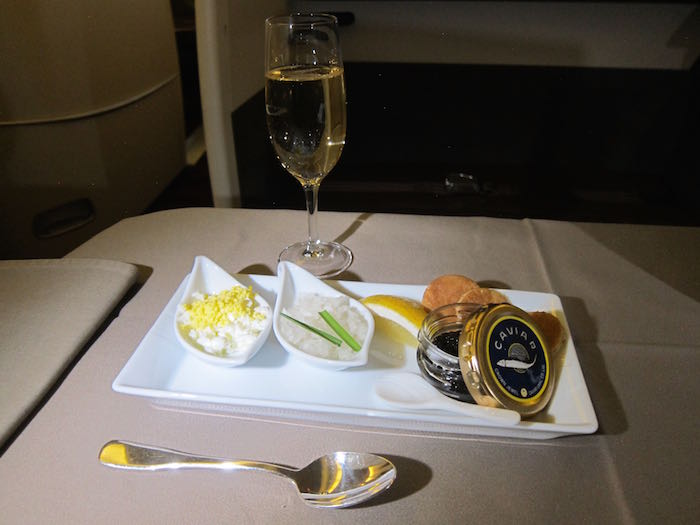 Via Point Hacks, Japan Airlines has a great amount of first class award availability between Tokyo Narita and Sydney. JAL has as many as four first class seats per flight. Four first class seats represents half of the first class cabin!
Here's an example of availability between Tokyo and Sydney: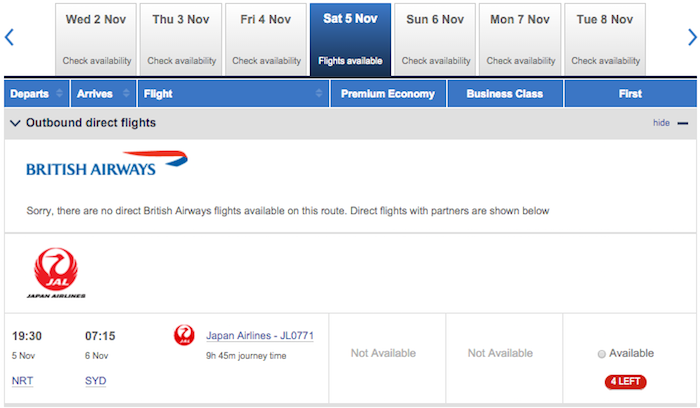 And here's an example of availability between Sydney and Tokyo: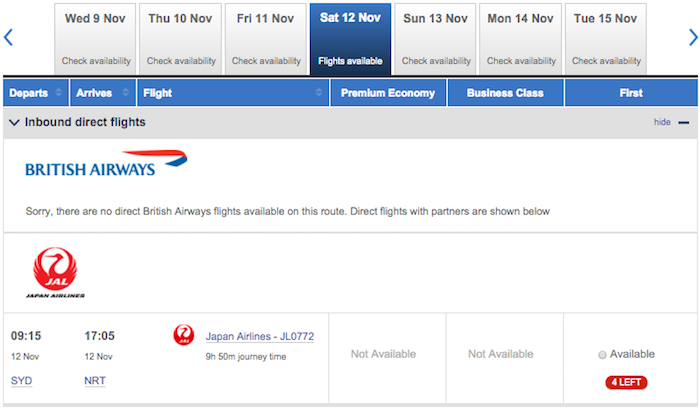 To find availability, you're best off using the British Airways award search tool.
JAL seems to have the most first class award availability for travel between late March and late December, so you can find availability across a wide variety of dates. This can be especially useful for:
Those in Australia looking to travel to Asia during Northern Summer
Those in Asia looking to travel to Australia during Southern Fall or early Southern Winter
Those in the US looking to get to Australia, though it does require two awards
American charges 60,000 AAdvantage miles for one-way first class between "Asia 1" and Australia. That's a good value, when you factor in that it's a 10 hour flight in first class on a great airline. This is also an award cost which isn't increasing with American's March 22 devaluation.
If you want to redeem miles between the US and Tokyo, you can book business class for 50,000 miles or first class for 62,500 miles, to build a "full" itinerary between the US and Australia.
Japan Airlines has one of my favorite first class products. I reviewed it last year for travel from Jakarta to Tokyo and then from Tokyo to New York.
Bottom line
It's incredible to see so many flights with half of the first class cabin available for awards. This availability will be most useful to those flying out of Asia or Australia, though can also be useful for those originating in the US. While it will require two awards, it can otherwise be really tough to get to Australia on miles, so this is a great option, if you ask me.
Is anyone able to take advantage of the excellent JAL first class award availability between Tokyo and Sydney?