My schedule has been crazy the past few weeks, and as part of that I've been booking travel very last minute. I was in Los Angeles this morning and decided it made sense to fly home to Tampa same day, since I need to be on the ground during the day tomorrow.
From looking at availability, it seemed I had two practical options:
The US Airways redeye from Los Angeles to Tampa, which was completely full in first class and had slim pickings of good seats in economy (as I recently wrote about, I do everything in my power to avoid redeyes nowadays, and I need to be at least reasonably "fresh" tomorrow)
US Airways through Phoenix with a roughly one hour connection (I got the upgrade on Los Angeles to Phoenix, while first class was sold out on Phoenix to Tampa, though at least I could snag an exit row window seat, which didn't seem horrible)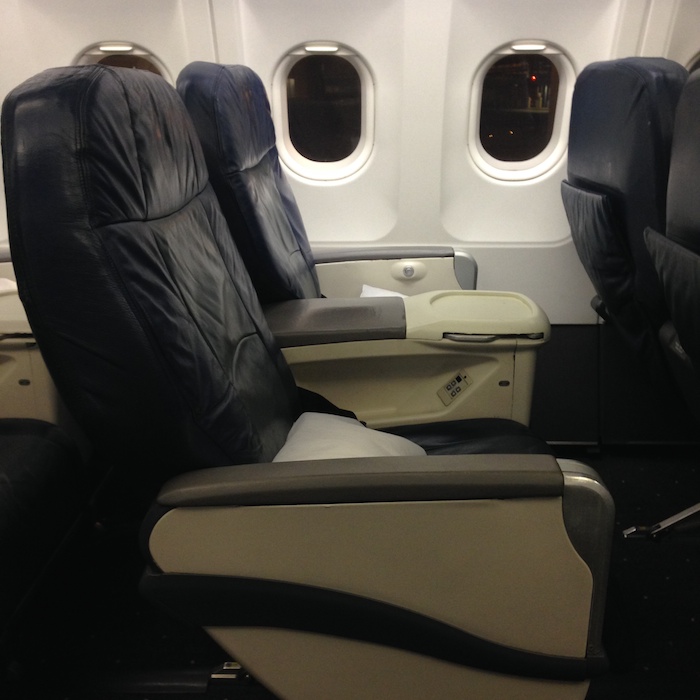 There were also a few options on American, though none were as conveniently timed, and for the most part they were significantly more expensive.
So I booked US Airways and headed to the airport. Literally the second I step out of the Uber at LAX I get a call from US Airways. Apparently my flight from Los Angeles to Phoenix was delayed by an hour due to a mechanical issue, which would leave me with a "negative" connection in Phoenix.
I decided I might as well quickly head through security so I would have a power outlet and quiet place from which to call, so headed to the Alaska Board Room (using my Priority Pass membership) so I could look more closely at my options from there.
After looking more closely at the options I realized:
The chances of me making the connection in Phoenix were slim to none, especially since there were departure delays out of LAX
If I had to stick to US Airways, my best bet was just taking the redeye from Los Angeles to Tampa, which I was really hoping to avoid
So I hopped on aa.com and usairways.com to look at availability, and as you might expect there was very little going same day. That's a challenge when you book an afternoon flight from the west coast to east coast, as there aren't many flights leaving in the afternoons which get you in same day.
I did notice one option, however. American had some availability through Dallas, though they were only selling first class on both segments (economy was full). So I phoned up the US Airways Executive Platinum desk (former Chairman's Preferred desk) and got a great agent. I explained I was really hoping to get home same day, and that literally the only thing with any space was an American flight through Dallas in first class. I acknowledged it was ridiculous to even request that, though asked if there was anything she could do.
To my (pleasant) surprise she rebooked me without issue in paid first class within a few minutes.
On one hand I felt bad even asking. I'm someone who knows the rules and I won't generally ask for anything outside the rules. So if the agent had said "no" I would have been totally fine with that.
However, if you're actually going to apply logic to a situation as opposed to the letter of the law, I don't think it was an unreasonable request at all. I booked a flight with a certain schedule, and intentionally wanted to avoid a redeye. US Airways had a delay within their control, and I just wanted to be rebooked on the only "real" alternative. It just so happens to be that they only had first class for sale. I don't think that's an unreasonable accommodation for a top tier elite member.
Though I suppose that's only my second luckiest rebooking on American in the past couple of months!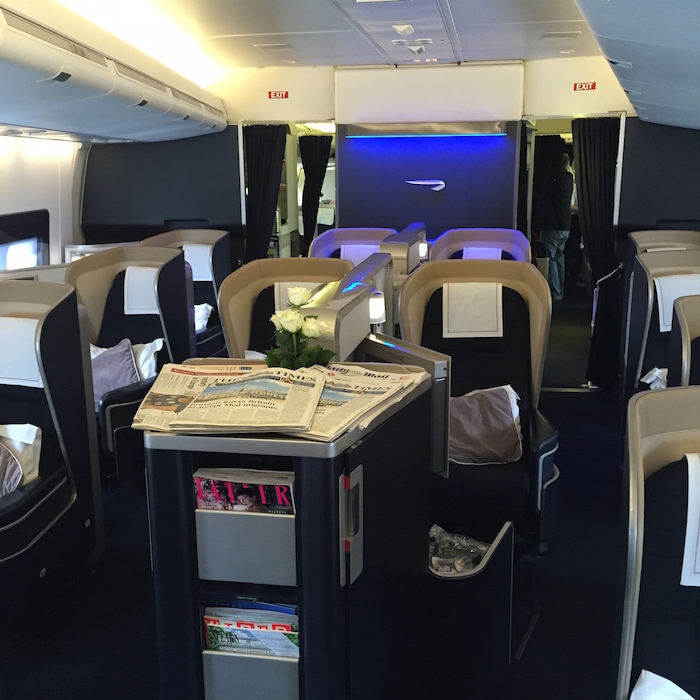 It's nice that there are still some reservations agents out there who can apply logic to a situation. So thanks Tawnya for being awesome — I'll get a good night of sleep in a "real" bed tonight thanks to you!
I'm curious where you guys stand — did the US Airways apply "reasonable" logic to the situation, or was I being greedy by even asking about the possibility of being rebooked?