It's no secret that I'm a huge fan of the "Real Housewives" franchise.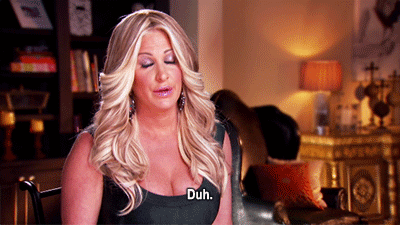 Just to clarify (since I know this confuses some people), it's not that I find the plots to be especially deep or the production quality to be especially high. Rather it's just a fun escape. Nowadays I live a fairly drama-free life, so it's a fun way to be amused by other peoples' lives. I actually think the show gets worse by the season (can we do something other than speculate on Brooks' cancer or Yolanda's lyme disease, please?), but I'm still watching.
Yesterday I flew American's A321 first class from Los Angeles to New York (I was on a cheap paid business class fare which I was able to upgrade to first class thanks to an expiring systemwide upgrade which a reader generously offered), and as I walked aboard, who did I see seated in front of me? None other than Real Housewives of Beverly Hills' Erika Girardi.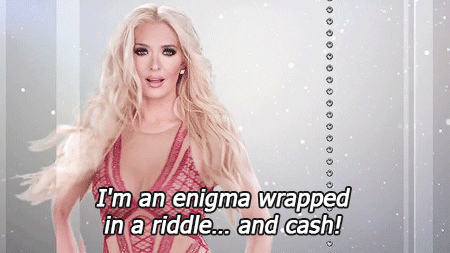 She's the newest cast member, and I love her. She totally owns who she is and doesn't really care what others think, and I respect her for that.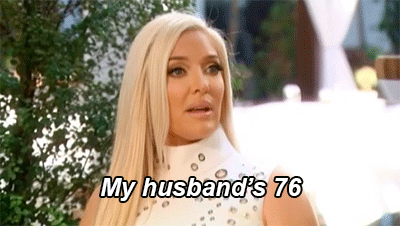 She seemed like a really nice person on the flight. I don't think anyone else actually recognized her, but she was nice to the flight attendants, and generally seemed to be a funny person. She was traveling with her entourage (she's also a "dance performer"), who mostly seemed to be seated in economy.
What cracked me up was that she was flying commercial, because in the show she makes a point of talking about how she has two planes. And while she was talking to the flight attendant I overheard her saying "yeah, I fly out of here all the time and they moved the Starbucks." I didn't know LAX Terminal 4 also services private jets. 😉
This actually raises a general question which I'm curious to get some thoughts on. Over the years I've flown with more "celebrities" than I can count, from politicians to actors to singers. And I forget most of them, since it doesn't really faze me.
Ford was flying with me yesterday, and I encouraged him to ask her for a picture, and I think we sort of had different approaches as to what a reasonable request is when on a plane.
I'm curious where you guys stand on this, given that planes are confined spaces:
Is it appropriate to approach someone on a plane and tell them you like their work?
Is it appropriate to approach someone on a plane and ask for a picture with them?
I guess my general personal thoughts are as follows:
I don't think there's anything wrong with saying something nice to someone on a plane, as long as you're not doing it in a creepy way or while they're busy
I personally wouldn't ask for a picture inflight, but I think it's fine while deplaning, or ideally on the way out of the plane
I think generally you can also tell what kind of an attitude a person has. I've flown with celebrities who seemed like the nicest people on earth (like Chris Pratt), while others came across as complete pricks. So I don't think it should be too tough to "read" someone.
Lastly, it probably also depends on how famous someone is. I'd say Erika is more niche famous than anything, so she might be thrilled if someone recognizes her. It's different if we're talking about Brad Pitt or Justin Bieber.
How do you guys feel about when it's appropriate to ask for pictures with a celebrity on a plane?