Thanks to a United fare sale to Vegas a few weeks back, I spent about 36 hours in Vegas this past weekend with some FlyerTalk friends. This was my first time to Vegas, and I found Vegas to be interesting, to say the least.
I would describe Vegas as tacky as hell, basically an adult version of the Magic Kingdom, only you stay overnight. If there were just one "grand" hotel in the desert that would be one thing, but when you have the Eiffel Tower next to the Empire State Building next to the Bellagio, it just looks massively tacky. Don't get me wrong, that's not necessarily a bad thing, I loved my stay in Vegas and would love to return.
None of the hotel exteriors are done justice because there are so many impressive hotels in such close proximity (it's like seeing a 747 at JFK vs. at a remote stand at a smaller airport; it's just more impressive at the latter), but the interiors are grand as well. My favorite thing had to be the world's largest chocolate fountain at the Bellagio! I'm still not convinced that was real chocolate. The Gondolas at the Venetian were pretty cool too. 😉
What I loved about Vegas was watching the people. What an interesting bunch of people, from wealthy people on a weekend getaway to people that are addicted to gambling but can't afford to be to plain drunks.
Next time I go to Vegas I'd love to see more of Nevada as well, from Area 51 to the Hoover Dam.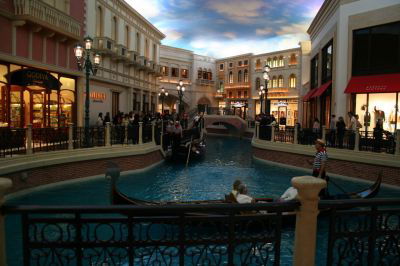 Venetian gondolas….. how awesomely tacky!

Mmmm….. chocolate fountain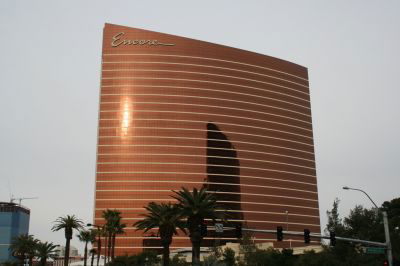 Encore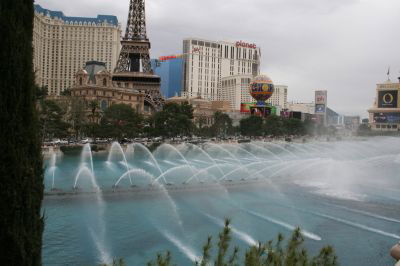 Fountain show from Olives at the Bellagio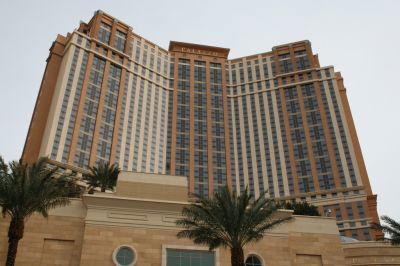 Bellagio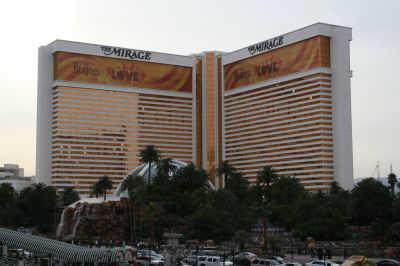 The Mirage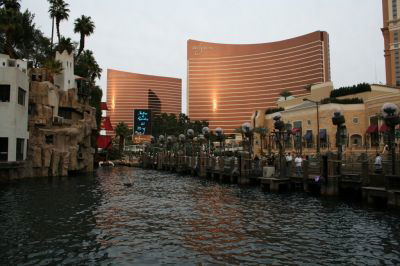 The Wynn and Encore….. hmm, I wonder if the same architect designed both?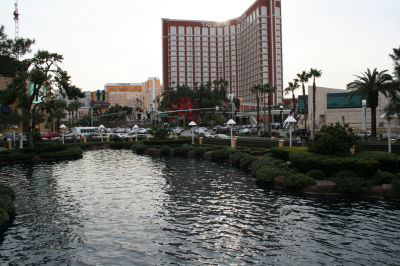 Treasure Island