A little over a year ago — in May 2014 — Qatar Airways launched an all business class flight between Doha and London.

The "Business One" flight, as it's called, is operated by an Airbus A319 with just 40 business class seats, spread across 10 rows in a 2-2 configuration.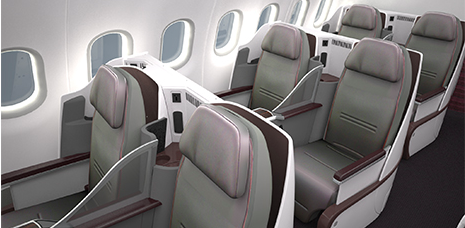 It's a unique service for sure, and not the first time we've seen a legacy carrier do something of the like between major markets. For example, British Airways offers their Club World London City service between New York and London City Airport, which is operated by an all business class configured A318.
But what made it a bit funny is that it arguably wasn't even Qatar Airways' best product in the market. They also have a Doha to London flight operated by an Airbus A380. It features a first class cabin…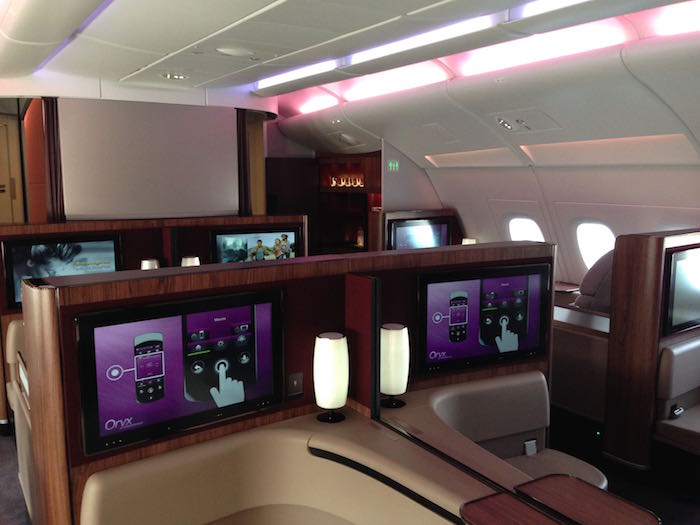 And also a business class cabin consisting of reverse herringbone seats, which are almost unarguably better than the seats on the A319.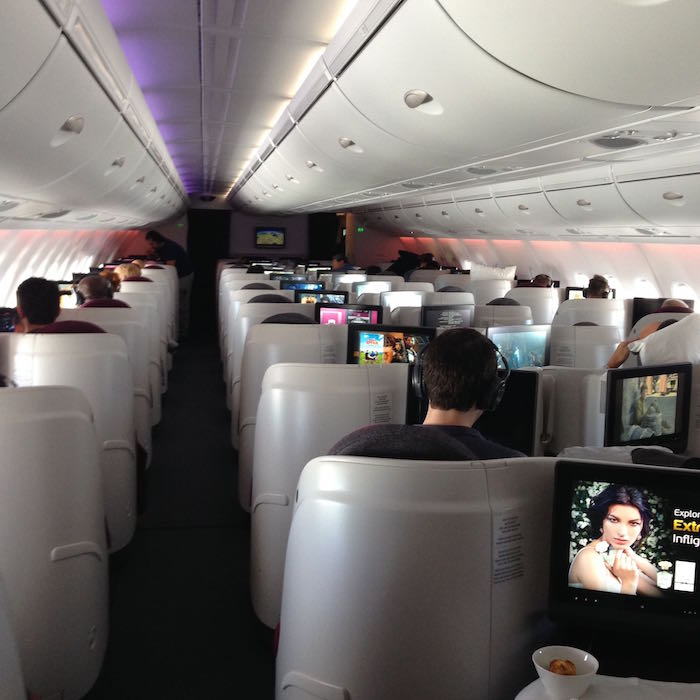 In terms of not really surprising news, Qatar Airways has announced that they'll be discontinuing their A319 all business class flight between Doha and London as of October 25, 2015.
Per airlineroute.net, the current QR15/16 flight (which is presently operated by the A319) will instead be operated by a Boeing 787, which features a business class and economy class cabin.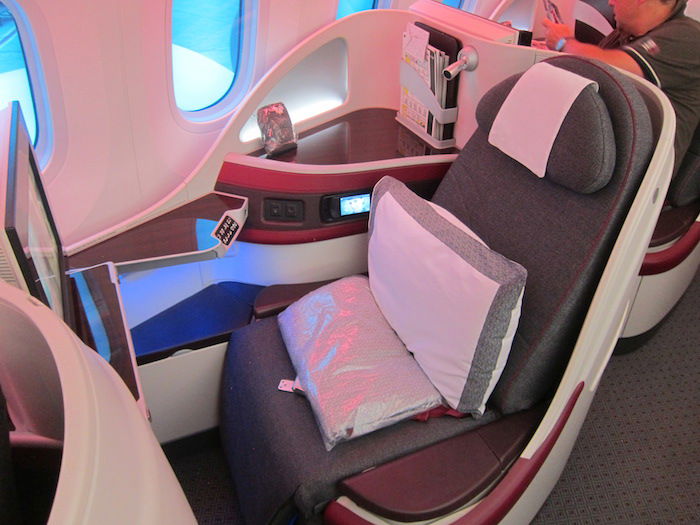 You would assume Qatar Airways is just increasing capacity between Doha and London given that it's their biggest market, but that's not the case. Instead, the same day Qatar Airways be downgrading the QR1/2 flight from an A380 to an A330. So that doesn't really represent much of a capacity increase, at least short term.
So what's Qatar Airways' logic for discontinuing the A319 all business class flight?
Qatar Airways never had the intention of keeping this service long term. On the A350 inaugural flight from Doha to Frankfurt in January, Qatar's CEO already told us they were planning on discontinuing it.
The flight was intended primarily for Qatar Airways to maintain one of their Heathrow slots without having to add much capacity, while still offering something "unique," and it accomplished that trick for a while.
Long term Qatar Airways is ready to increase capacity to Heathrow. So short term there's not much capacity increase given the A380 swap, but that likely just accounts for decreased demand during the winter months.
The next logical question is what will happen to the all business class A319. The way I see it, there are three possible outcomes:
Qatar could reconfigure it in the "standard" narrowbody Airbus layout, and use it for short-haul flying
Qatar could try a similar service in another market, in particular to an airport which isn't as expensive or slot restricted as Heathrow — for example, they're presently also flying the A319 between Doha and Jeddah
Qatar could simply use it for charters, as presumably there's at least some demand for such a service, and the plane is already paid off
Bottom line
It's hardly surprising that this route is being discontinued. Not just because it's extremely unprofitable, but also because it's almost irresponsible to operate such a flight to a heavily capacity controlled and highly taxed airport as Heathrow.
What I'm most curious about is what Qatar Airways will do with the A319 once it's off the Heathrow route, and where they're sending the extra A380 (one can certainly dream that they send it to New York, though that seems highly unlikely).