Qatar Airways consistently has great business class fares, especially for travel to the US (unfortunately the same can't consistently be said for tickets originating in the US, though there are exceptions).
Cheap business class fares on Qatar Airways are a great way to rack up American AAdvantage miles, and even a great way to get accelerated earning towards American's elite qualifying dollar requirement.
The market with the most consistently excellent Qatar Airways fares is Cairo, and Qatar Airways is back with some of the best fares I've ever seen out of Cairo.
Specifically, we're seeing ~$1,100 roundtrip business class fares between Cairo and several U.S. gateways. While you can see some of these fares on Google Flights and ITA Matrix, not all fares are showing up there — the best place to search is directly on Qatar Airways' website.
For example, you can fly roundtrip business class from Cairo to Philadelphia for 19,084EGP, or ~$1,087 (which is especially awesome, since the Doha to Philadelphia flight is operated by the A350, featuring Qatar's best current business class product):
Or you can fly roundtrip business class from Cairo to Miami for 20,904EGP, or ~$1,191:
Or you can fly roundtrip business class from Cairo to New York for 26,397EGP, or ~$1,504:
Keep in mind that if crediting these flights to American you'd earn:
150% elite qualifying miles for segments in first or business class
100% redeemable miles for segments in the "R" fare class, and 150% redeemable miles for segments in the "A" fare class
A 120% mileage bonus if you're an Executive Platinum member
20% elite qualifying dollars (elite qualifying dollars for this fare are calculated as 20% of the distance flown)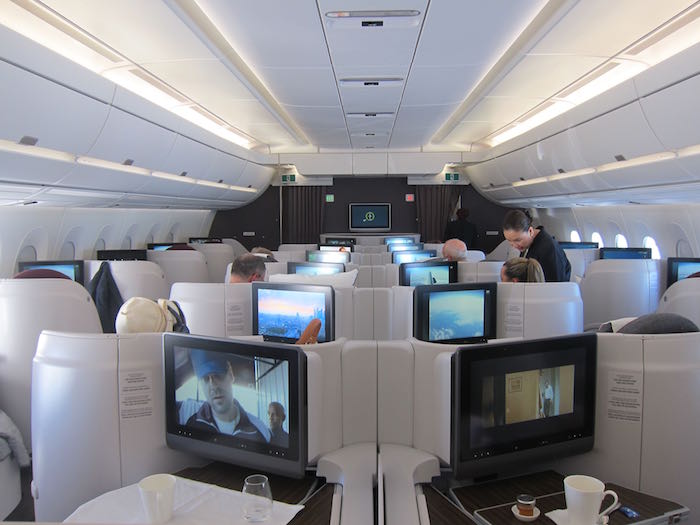 Qatar Airways A350 business class
To crunch the numbers on the mileage earning, let's take the above routing between Cairo and Miami, for ~$1,191 roundtrip. You'd earn:
26,880 elite qualifying miles
19,198 redeemable miles
42,236 redeemable miles as an Executive Platinum member
While everyone has different comfort levels with travel, personally I felt very safe traveling to Egypt, and thought it was fascinating to visit the Pyramids (Le Meridien Cairo Airport is also awesome).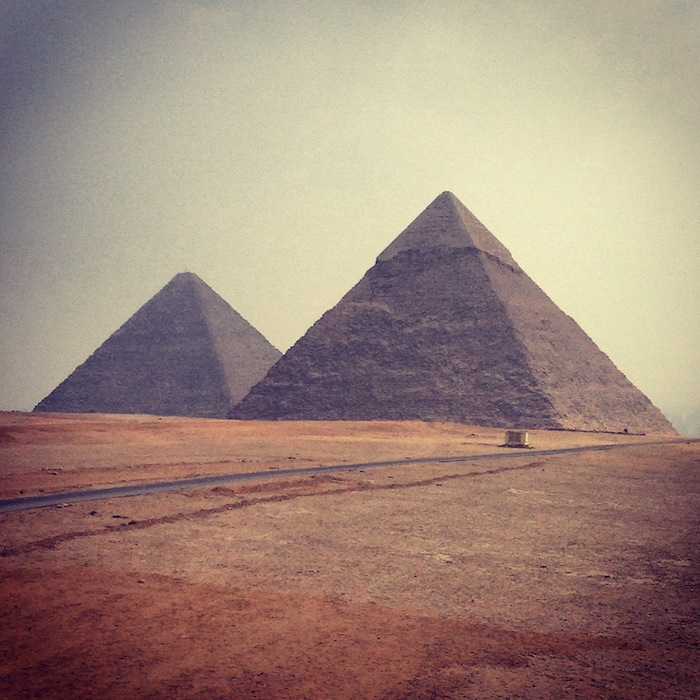 Obviously this is a great fare for any oneworld flyer based in the region who would like to visit the US. But this fare can even be useful for North America based flyers, at least for the crazy among us. Say you're planning a vacation to the region. Book an award ticket to get to the Middle East, then use this fare to get back to the US, and then you can use the return of this trip to start your next trip.
Bottom line
This certainly isn't for everyone, especially not for those looking for a simple trip from the US to elsewhere. However, I know there are also a lot of crazies among us (myself included) who love these kinds of cheap Qatar Airways business class fares. These tickets are insanely cheap, so hopefully some of you can take advantage of them.
I can't wait for Qatar Airways' new business class product to be rolled out, as it will make these fares even sweeter.
(Tip of the hat to Roaming Ryan)