Last week I wrote about American accidentally flying the wrong plane to Hawaii, which wasn't actually certified for overwater operations. They apparently realized the mistake past the "point of no return," and then the flight back to the mainland was canceled. That's a pretty huge oversight on the part of many people, and I don't think I want to know how big the FAA's fine for that was!
Well, are you ready for this week's crazy airline operations story which will leave you shaking your head?
A Qatar Airways 777-300ER flying from Miami to Doha on Tuesday, September 15, 2015, hit the approach lights on departure, experienced "substantial damage"… and kept flying for over 13 hours!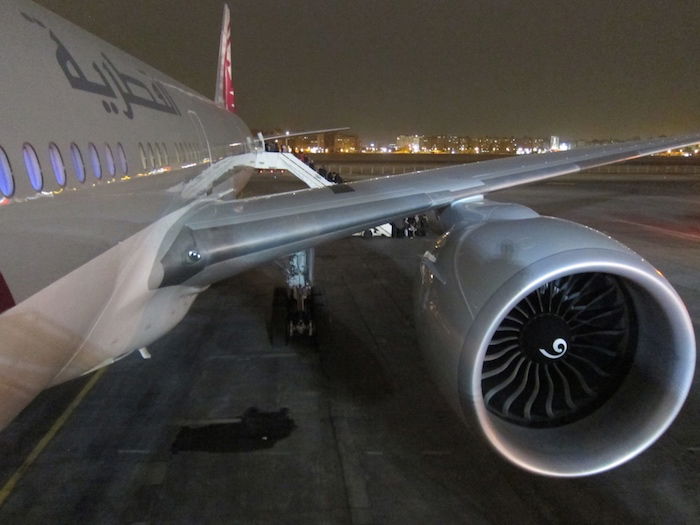 Via The Aviation Herald:
A Qatar Airlines Boeing 777-300, registration A7-BAC performing flight QR-778 from Miami,FL (USA) to Doha (Qatar), departed Miami's runway 09 but struck the approach lights runway 27 during departure. Both tower, departure controllers as well as crew maintained routine communication. The aircraft continued to destination for a landing without further incident about 13.5 hours later.

On Sep 17th 2015 the FAA reported the aircraft struck approach lights on departure from Miami and continued to destination. The aircraft received substantial damage to its belly, the occurrence was rated an accident.
This is truly bizarre on many levels:
Runway 09 is 13,000 feet long, which is really long, even for a runway at an international airport; how they took up 13,000 feet of runway and still managed to somehow hit the approach lights at the other end of the runway is sort of shocking (below is a diagram of the runway layout, along with some arrows I added to represent the direction in which they were taking off, and where the lights would be located)
Pilots carefully calculate the thrust and performance needed to take off, so did they maybe have the wrong weight information before takeoff, resulting in an incident similar to what happened to Emirates 407 in Melbourne in 2009 (whereby they also hit structures at the end of the runway due to incorrect calculations)?
Per the METAR, there were virtually no winds at the time of the incident, though there was some rain
The fact that the FAA is reporting "substantial damage to its belly" and rates this as an "accident" suggests this isn't an exaggeration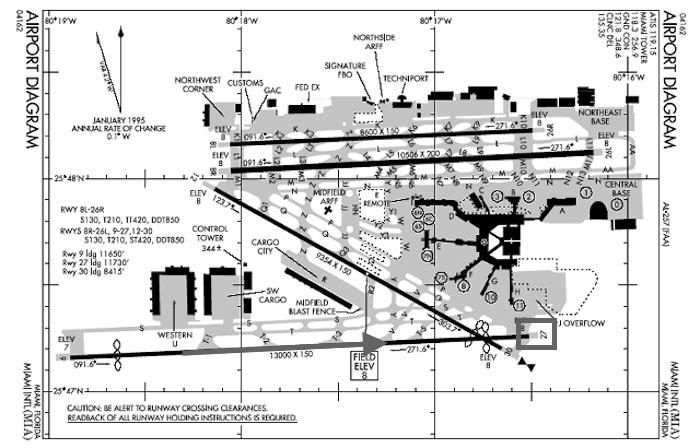 Regardless, if you have any damage to a plane before a longhaul flight, it's utterly perplexing why you wouldn't turn around. I only see two possible explanations for that:
The pilots didn't realize the incident at the time (maybe they confused the loud noise with the gear being retracted), and only realized it upon landing in Doha
The pilots were scared of being fired if they reported it, so made the decision to keep flying — after all, this is Qatar Airways we're talking about
Bottom line
I'm curious to see if anything comes of this. Hitting any sort of a structure with a plane is a big deal, especially before a longhaul flight with limited diversion points. I can't imagine any scenario where a plane hits something shortly after takeoff and wouldn't at least return to the airport as a precaution to make sure everything is okay.
Hopefully a proper investigation is done into what happened here. And perhaps the best way to make sure that happens is to get the story spread around as much as possible, so Qatar Airways is forced to address it from a PR standpoint.
What do you make of this Qatar Airways incident? Anyone have a different take than I do?