One of the reasons aviation is so safe is because airlines always err on the side of caution (well, or at least they should). For every serious incident we hear about there are thousands of incidents that are non-stories.
There are all kinds of reasons that planes can return back to their origin airport, from a minor mechanical fault, to an engine light going off, to a medical emergency. The issue is that for many planes the maximum landing weight is significantly lower than the maximum takeoff weight, so unless it's an absolute emergency, they often need to get rid of some fuel before landing. For small planes that just means flying in circles, while most heavy aircraft are able to "dump" fuel. While costly, it saves potentially spending many hours circling over a city.
There's nothing dangerous about dumping fuel, so in and of itself that's not a story.
However, Qantas had a very bad day in Sydney today (August 4, 2017), as two heavy aircraft had to return to Sydney around the same time, and both had to dump fuel. Here's Qantas' statement about the situation:
Qantas flight QF 7 from Sydney to Dallas landed safely and without incident at Sydney International Airport at 4:38pm AEST.

The flight returned to Sydney due to a mechanical issue.

The flaps on the aircraft (which are attached to the wing) are unable to retract which means the aircraft can't fly efficiently.

As the Dallas flight is our longest on the network, the captain made the decision to return to Sydney.

The aircraft – an Airbus A380 – will be inspected by engineers.

A second flight, Qantas flight QF 63 from Sydney to Johannesburg also needed to return to Sydney due to a cracked pane of glass on the aircraft windscreen.

An aircraft windscreen is made up of three layers of glass, the outer pane had cracked but did not compromise the integrity of the aircraft.

The aircraft was safe to continue to Johannesburg but the captain made the decision to return as the windscreen will be replaced at Qantas' engineering base in Sydney.

The aircraft – Boeing 747-400 landed safely and without incident.

Our operational teams are working through accommodating passengers or offering them transport home before replacement services are organized.
Qantas 7, the A380 bound for Dallas, spent 2hr40min in the air, and never actually flew anywhere. Instead it just circled around Sydney.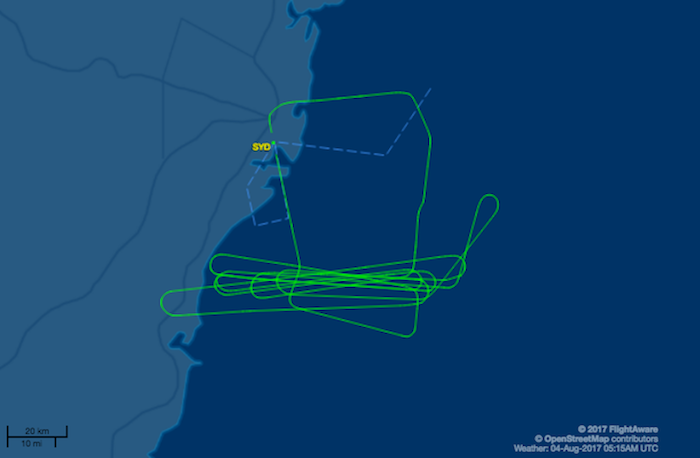 Meanwhile Qantas 63, bound for Johannesburg, spent 3hr54min in the air, and flew over 1,000 kilometers before it turned around.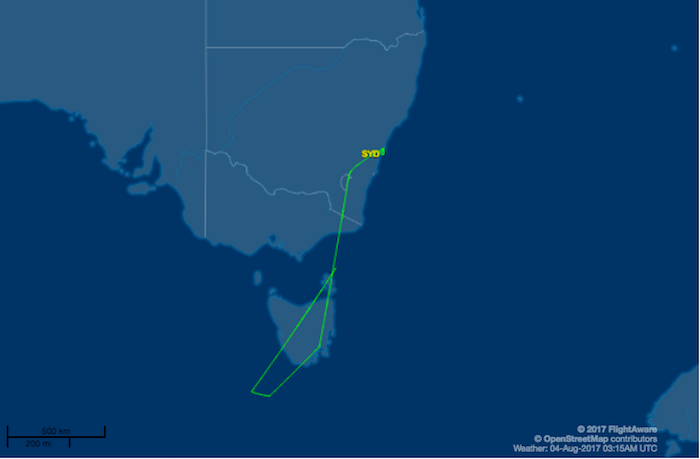 I feel sorry for the ground staff who had to rebook these hundreds of passengers!
There's a video of one of the planes dumping fuel, which is worth watching for the commentary alone. Clearly the guy filming has no clue what's going on, because he's convinced the plane is on fire, says that "it better not explode," talks about how other planes are "rescue jets" (I'd love to see how that works in practice), and says that the plane is "going down." Meanwhile what's really happening is just a routine fuel dumping. 😉
Of course I'm happy that everyone was okay (not that there was really anything risky here), but what an unlucky day for Qantas. Between the amount of fuel they dumped ($$$$) and the passengers they had to accommodate and rebook, this is costly.