An Australian politician has been banned from flying with Qantas for six months. This came after she allegedly went on a rant against Qantas staff, and talked about her "p*ssy power."
Denied airport lounge access causes drama
This incident happened on March 25, 2021, at Melbourne Airport, and involves Jacqui Lambie, a controversial senator from Tasmania. Qantas has a Chairman's Lounge, which is an invitation only lounge reserved for business executives, politicians, and VVIPs (more on that below).
Apparently due to previous incidents, Lambie's access to the lounge had been suspended, and she wasn't happy to discover that. As she admits, she "blew [her] top at a Qantas worker who didn't deserve it." She also apparently spoke of her "p*ssy power" (which, I mean, more power to her).
Initially there had been reports that she called Qantas' openly gay CEO a "poof," though it has now been confirmed that wasn't said. She vehemently denied it, and Qantas even confirmed in a written statement that she did not "make a homophobic remark as part of this incident."
Qantas issues a six month flight ban
Apparently Qantas and the politician have been "negotiating" over what a fair punishment would be (I love the concept of that), and it has been agreed that a six month Qantas ban would be fair. I would be willing to bet she won't be invited back to the Chairman's Lounge when her flight ban is over. 😉
I guess at this point she'll have to fly Virgin Australia, which is the only other airline that can fly her between Tasmania and Canberra.
Lambie has issued an apology, and it's a good one at that. Here's what she said:
"It was the end of a long week in Canberra. I'd backed into a car that morning, got a speeding ticket on the way to work, and my flight home was delayed. It was a bad day for me. But it was worse for the poor Qantas staff who had to stand and take my rant. It was totally uncalled for and totally unacceptable behaviour on my part.

I have apologised to the staff for my actions, and I'd like to do so again. I'll take whatever punishment Qantas throws at me. I've done the crime and I'll do the time, because that's what I deserve."
I'm really impressed that this isn't just an "I'm sorry if you were offended" apology, but it actually seems heartfelt, or at a minimum takes accountability for what happened. It's not often we see that from politicians, so at least kudos to her for that.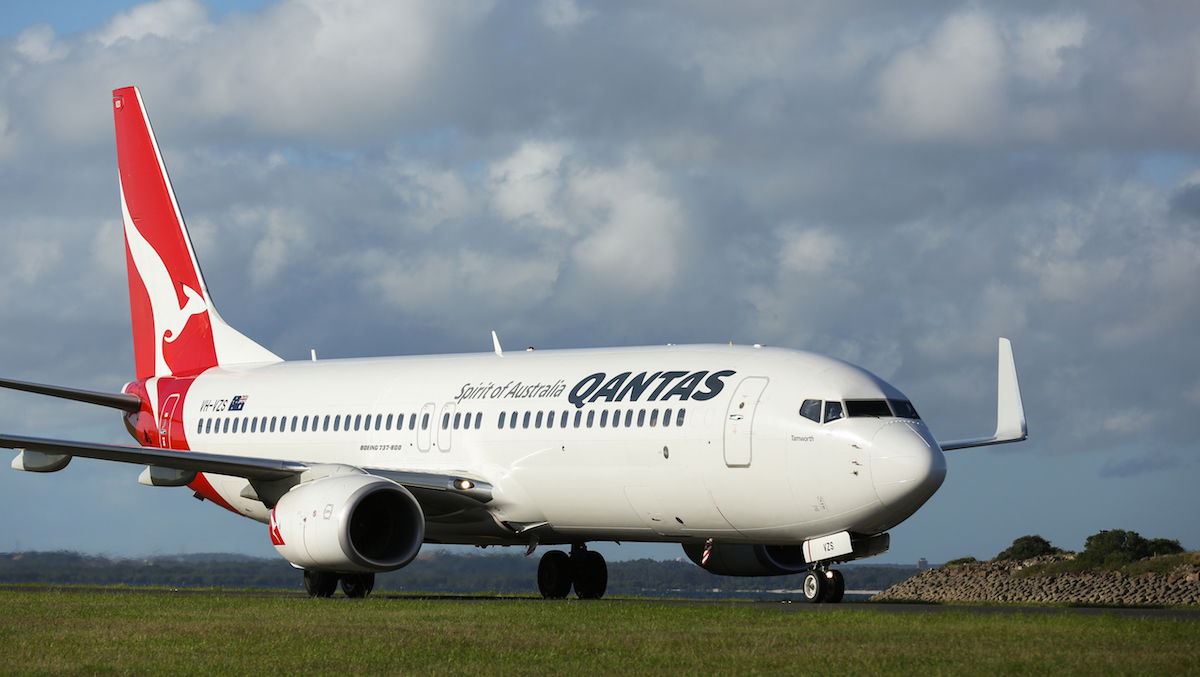 Qantas has banned a politician for six months for her behavior
What I find funny about Qantas' Chairman's Lounge
Since we're talking about Qantas' Chairman's Lounge, it's interesting to consider what is and isn't considered appropriate in different countries:
In Australia, airlines give invitation only status to politicians, and even have special lounges for them, allowing them to also mix with top business executives; that's not at all frowned upon, while that would be considered unfathomable in the United States
It seems to me like there's a conflict of interest there — wouldn't politicians be more likely to act favorably towards an airline that gives them special perks?
To be clear, I'm not suggesting we have higher ethical standards with politics given how campaign funding goes in the United States. And for that matter we see similar things in the United States, but it just happens under the table, and we act fake outraged when we find out about it.
It's just a funny difference, since no one in Australia seems to bat en eyelid over it.
Bottom line
An Australian politician wasn't happy to be denied access to Qantas' invitation-only Chairman's Lounge, which many politicians enjoy access to. She apparently acted inappropriately towards a Qantas employee, and has agreed to a six month flight ban.
She claims she was having an exceptionally bad day and takes accountability for the way she acted, so kudos to her for that, at least.
What do you make of this Qantas Chairman's Lounge incident?