One of the biggest stories of the week was the collapse of one of the world's largest crypto exchanges. There's an aviation angle to this, which I wanted to take a closer look at in this post.
Sam Bankman-Fried's rumored private jet flight to Argentina
This week we saw the collapse of FTX, the second largest crypto exchange in the world. FTX CEO Sam Bankman-Fried's net worth fell from tens of billions of dollars to almost nothing overnight.
This entire collapse happened over the past week, as Binance announced it would liquidate its holdings in FTX's FTT coin. It was determined that the main asset held at Bankman-Fried's trading firm was their own coin, and they had pledged that as collateral for loans. Once this information was made public, customers started withdrawing funds, causing a liquidity crisis. The company has now filed for Chapter 11 bankruptcy.
Everyone at FTX offices has allegedly been asked to "evacuate." Last night there were reports of FTX getting hacked in the Bahamas, with all funds suddenly disappearing. Hmmm…
This is where the aviation angle kicks in. Early this morning, Flightradar24 reported that the most tracked flight in the world was a private jet flying from the Bahamas to Argentina, which was rumored to have Bankman-Fried onboard, as he also lives in the Bahamas.
Specifically, this involves a 14-year-old Gulfstream G450 with the registration code LV-KEB. The plane took off from Nassau Lynden Pindling International Airport (NAS) at around 8:20PM local time. It then proceeded to climb up to 45,000 feet, and flew south for roughly 4,300 miles. A little over eight hours later, at around 3:30AM local time, the plane landed at San Fernando International Airport (FDO), just outside of Buenos Aires.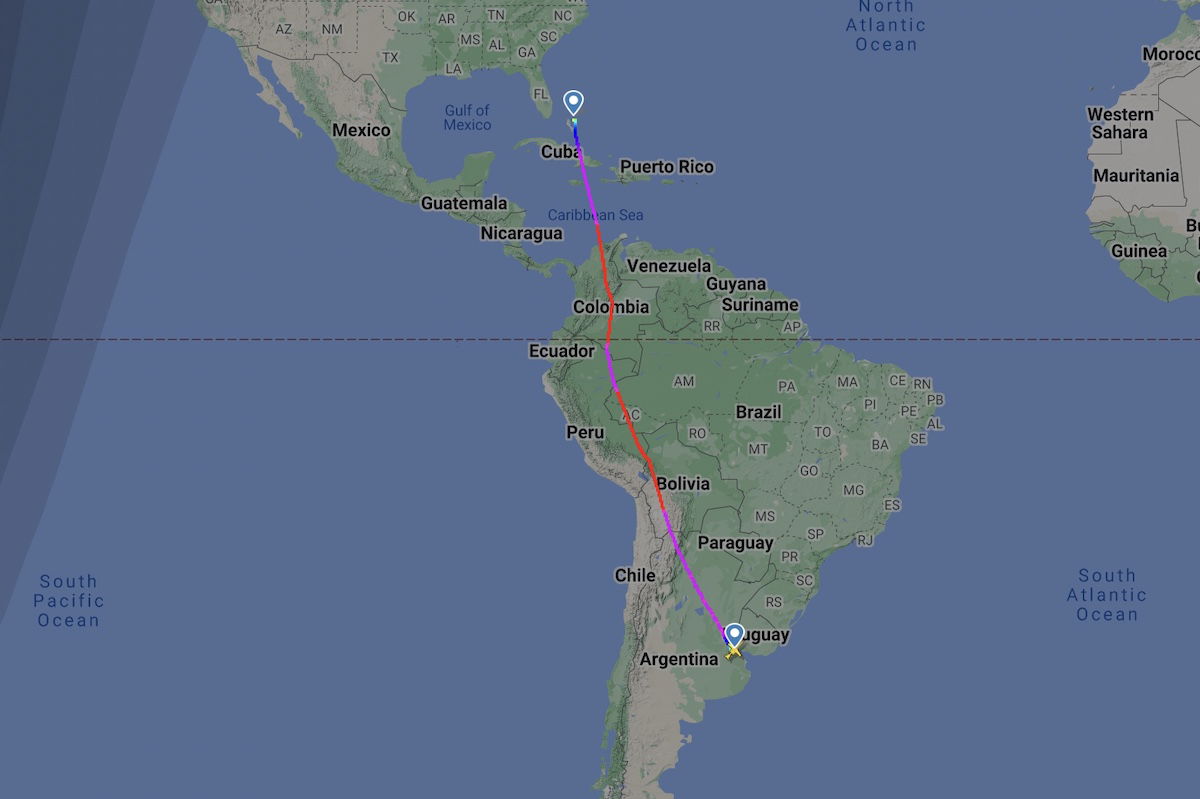 What do you we actually know about this flight?
While there have been widespread rumors that Bankman-Fried was on this flight and fleeing to Argentina, I'm not sure there's any truth to that. First of all, I haven't seen any evidence that he was actually on the plane. While I can appreciate that he might be looking to escape, I'm not sure the logic really adds up here, as there's an extradition treaty between the United States and Argentina.
Note that the jet as such is owned by Emes Air, and is registered in Argentina. Emes Air is controlled by Grupo Emes, and one shareholder in that group is billionaire Joe Lewis. He lives in the Bahamas, and also owns a lot of land in Argentina. If you look at the plane's tracking history, there are several flights to & from Argentina in recent weeks.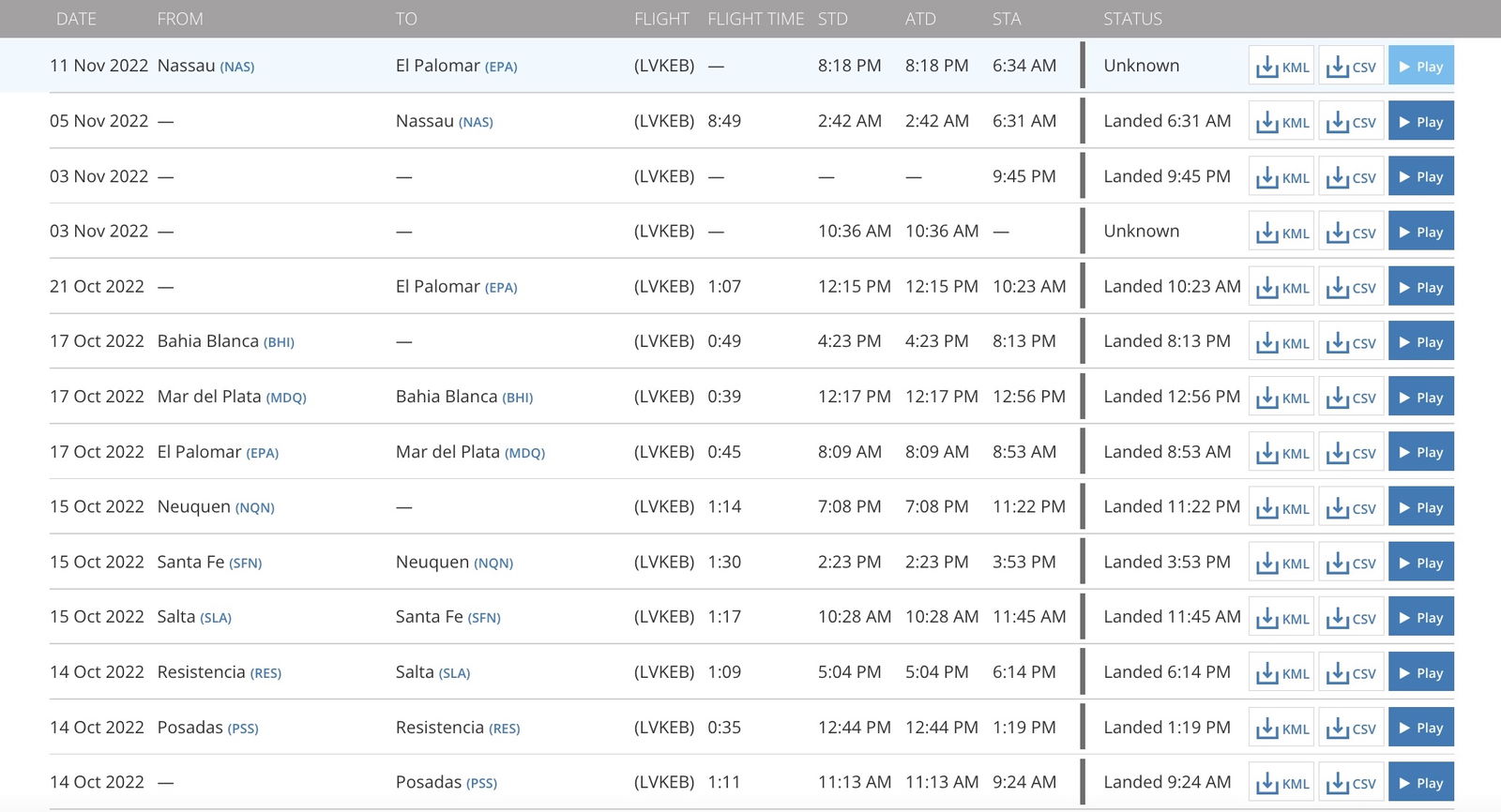 Based on the information we have as of now, it seems to me like it's much more likely that this was just a coincidence, and that this flight has nothing to do with Bankman-Fried. I'm not sure where exactly the rumor originated that he was on this flight, as he doesn't seem to have any real links to Argentina.
Bottom line
Last night a Gulfstream G450 flew from the Bahamas to Argentina overnight. The timing of this is interesting, given that FTX has just collapsed, and the company's founder and former CEO, Sam Bankman-Fried, lives in the Bahamas.
However, I see no connection so far between him and this jet. It seems that this is more likely to just be a coincidence, and that the jet was flying on behalf of Grupo Emes, either with people from the company onboard, or just for a repositioning. Billionaire Joe Lewis has a connection to the Bahamas and Argentina, so it seems more likely that this flight involved him.
What do you make of this G450 flight from the Bahamas to Argentina?