Ugh! For the first time ever, I almost wish the points had been stolen instead!
My family dynamic when it comes to points
As is probably the case for many of you, I manage the miles and points for everyone in my household. I tell my family members which credit cards to get, which credit cards to use, I track their points earning, and I also help them redeem their points.
It's ultimately less work for me to just manage the whole thing, rather than manage parts of it, and then fix the mistakes they make.
The reality is that all the points in our family are sort of shared. I'm incredibly grateful for everything my parents have done for me my whole life, and I always want to make sure they travel in comfort, so I'm very happy using my points so they can have the best trips possible.
This system works… usually.
My panic last night
I use AwardWallet to constantly update the balances of all the points that my family members have. Last night I saw that just over 25,000 Amex points went missing from my dad's account. I logged into his Amex account to look at what they were redeemed for, and it showed two transactions, both with yesterday's date:
AMAZON SHOP WITH PTS — 18,750 points
AMAZON SHOP WITH PTS — 7,050 points

Not only does my dad know the rule of not redeeming points without consulting me, but even bigger is that my dad doesn't use a computer, so he would never make a purchase on Amazon (at least I'd assume that's the case).
So I figured there was fraud on his account. I've seen some stories of people having points stolen from their Amex account, and I figured that's exactly what was going on here.
I started to wonder if somehow my "household" was being targeted for this. I had three cases of credit card fraud within weeks earlier this year.
So last night I texted my dad and told him to call me first thing in the morning, so that we could both call Amex and get to the bottom of this.
My conversation with my dad
"Dad, I think someone stole some of your American Express points. Don't panic, though, I'm sure you can get them back. You know we always redeem these points for travel, but someone redeemed them through Amazon, which is a horrible value. So we'll have to call American Express and report this before anything else happens. You didn't buy anything through Amazon, did you?"
"Benny, I actually do buy stuff on zhe Amazon. It said I had Amazon points I could redeem for zhe purchase, so I thought this was some kind of reward."
UGH.
As it turned out, my dad had someone at his business order something for him on Amazon. As many of you may be aware, Amex has a "Shop With Points" partnership, where you can redeem Amex points towards the cost of Amazon purchases. You'll be given the option to do this once you link your Amex card to your Amazon account.

The problem is that it's a really, really bad value. You get 0.7 cents of Amazon credit per Membership Rewards point, while I value the points at 1.7 cents each. So my dad redeemed 25,620 Membership Rewards points for $179 worth of stuff. OUCH.
As a point of comparison, I regularly buy Amex points (indirectly) for 1.25 cents each by paying my taxes with an Amex card.
Buying points for ~1.25 cents each and redeeming them for 0.7 cents each isn't exactly good business, eh?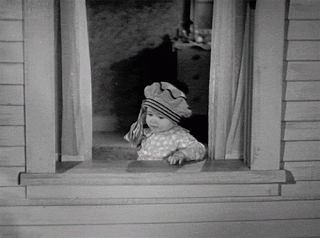 I further drove home the point to my dad with an example — "you know how we just booked Delta business class tickets nonstop from Tampa to Amsterdam? We spent 50,000 Amex points for that, so that's less than double the number of points you redeemed for something worth $179."
"Oh…"
Bottom line
As someone who goes great lengths to maximize points, suffice to say that I almost preferred if the points had been stolen, rather than voluntarily being used this way.
On the plus side, I think my dad learned his lesson, and won't be redeeming points that way again.
I sort of get how he made this mistake, though. When you're asked if you want to pay for something or want it for free, it's only natural you'll take it for free. Clearly he didn't make the connection that these were travel rewards points he was using.
I'm at least grateful that he "only" purchased a ~$180 worth of stuff this way, rather than something significantly more expensive.
Thanks for letting me get that off my chest…
Anyone have any examples of uninformed friends or family members using points poorly, just to make me feel like I'm in good company?