The New York Times had an article recently in its Real Estate section that any AvGeek would appreciate.
It features an engaged couple living in Queens, New York. They both happen to be pilots for Envoy Air, a wholly-owned regional subsidiary of American Airlines.
The piece gives us a fun little glimpse into their lives.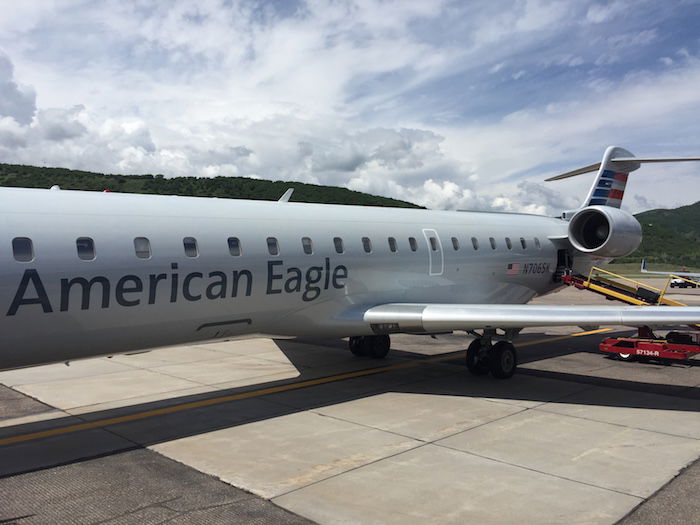 They're based at LaGuardia Airport, so they live in a huge rental complex about 10 minutes away called LeFrak City. For anyone who has driven by the complex just off of the Long Island Expressway, its not much to look at from the outside.
But from the inside their home seems to be a pretty nice place, for which they pay $1,900 a month. According to Airline Pilot Central, Envoy Air actually compensates cockpit crew fairly well relative to many regional carriers, which explains how they can apparently make ends meet without having to moonlight at Applebee's or something.
Many couples might consider the noise from airplanes outside a negative, but these two appreciate the views of air traffic on the expressway visual approach.
Adorably, the apartment is decorated with aviation-themed knick-knacks, including a bunch of model planes and a propeller. Directly in front of their bed is a photo of the tail of a regional jet in American livery. (Incidentally, most professions don't really offer good fodder for home décor – imagine working in an office and having a canvas photo of a Xerox machine in front of your bed. Even worse still if you're a plumber.)
Anyway, check out the piece – it's a quick and fun read!