I'm fortunate enough to have dual citizenship (I have a US and German passport), which is a great privilege. Not only does it get me access to more visa-free destinations and fast track lines, but it also increases my total passport stamping capacity.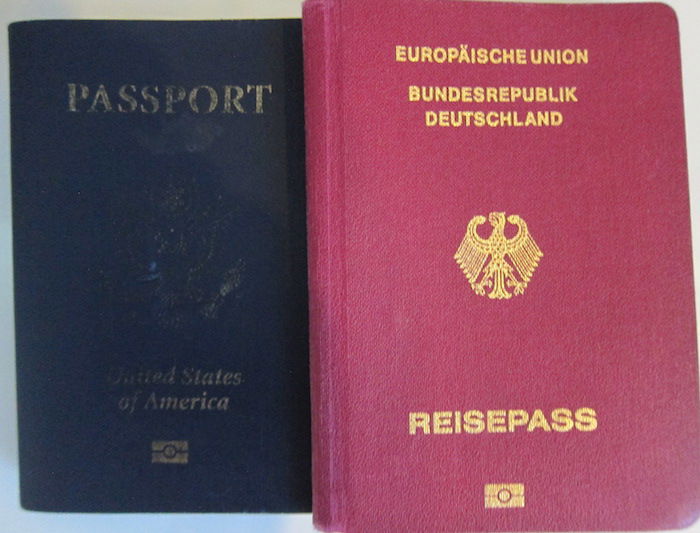 Beyond the actual usefulness of the passports, they're also sentimental to me. They travel with me everywhere I go, and each stamp in them represents another trip. While I renewed my German passport a bit over a year, my US passport is up for renewal in 2019, so it gets a couple more years with me. I'll be sad to turn it in, though I guess my new passport will represent a clean slate of travel. But that's not really the point of this post.
My US passport is a mess. It has more security stickers on the back of it than a toddler with access to a pack of a thousand stickers could pile on. It has extra pages, which are affixed as if they're done as part of an elementary school arts & crafts project. Of course there are also all kinds of stamps and visas.
However, the past year or so there has been a further "problem," which has led to some confusion and entertainment. The front of my passport has progressively been fading, to the point that you can't even really tell what country it's from anymore. That's despite the fact that I'd like to think I take good care of my passport. The below picture actually makes it look better than it does when viewed in real life from most angles.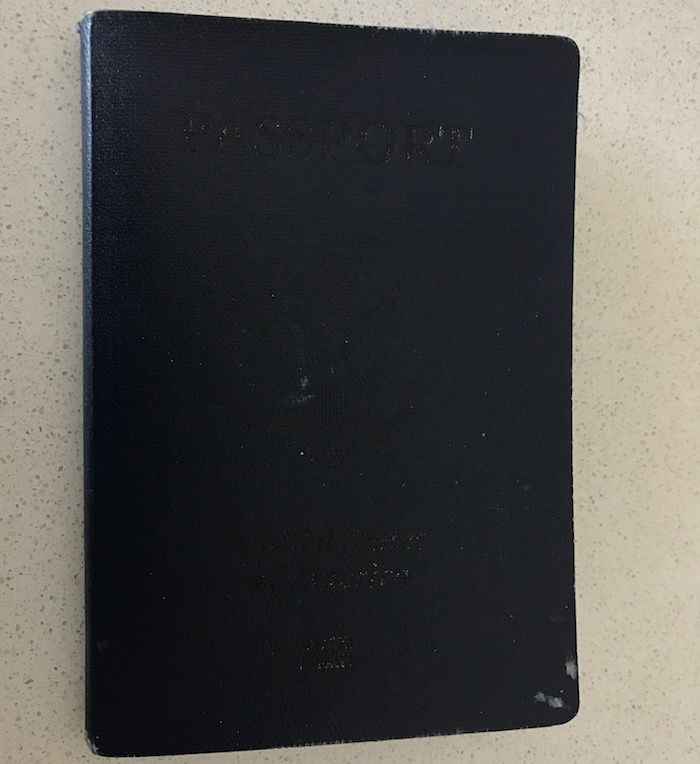 At first I thought it was funny, but now it gets looks at immigration, and sometimes even questions. "What happened to your passport?" I guess too much travel!
A couple of weeks ago in Kuwait the immigration officer took my passport, ran his hands across the front of it, laughed, and said "too much travel?"
So at this point I'm not sure if my identity-less passport cover is like a battle scar to be proud of, or something I should try to hide at immigration, by opening the page when I hand it over.
Has anyone else experienced extreme fading on their passport cover?