The Park Hyatt New York is Hyatt's flagship property, and this week they're turning heads with a new suite they just introduced… or did they?
The Park Hyatt New York Manhattan Sky Suite
The Park Hyatt New has this week introduced the Manhattan Sky Suite, which is a suite that retails for $50,000 per night, with a seven night minimum. So yeah, a stay here will cost you at least $350,000.
The suite is 4,200 square feet and is located on the 59th floor of the ultra-lux One57 building.
The suite has three bedrooms and three and a half baths, and boasts amazing views of Central Park. Here are some pictures of this insane suite: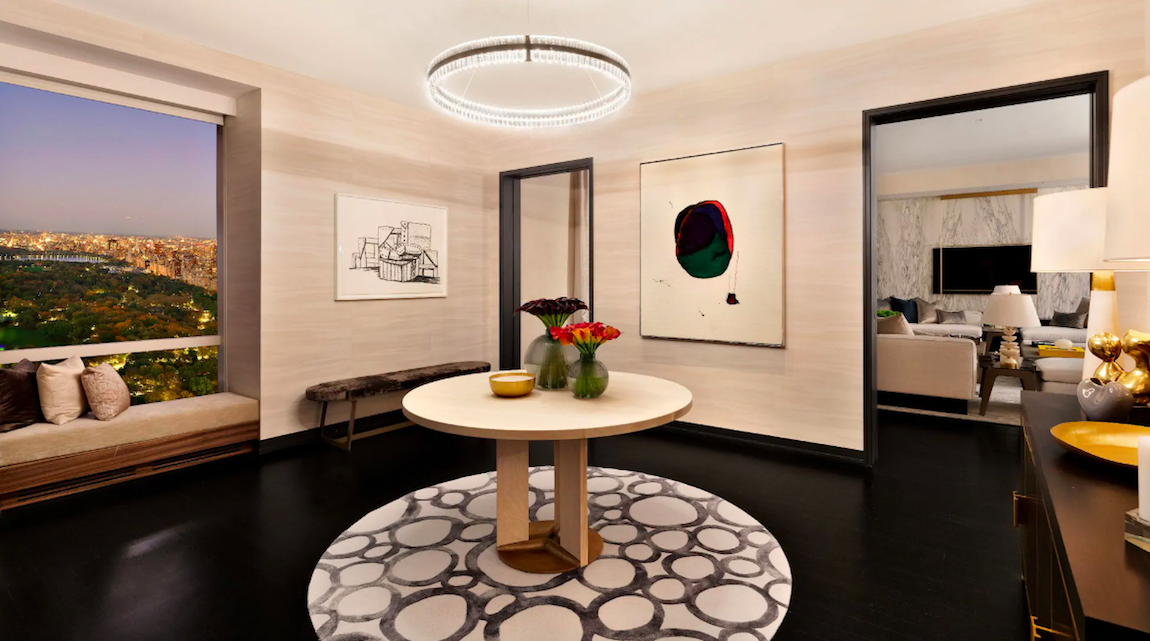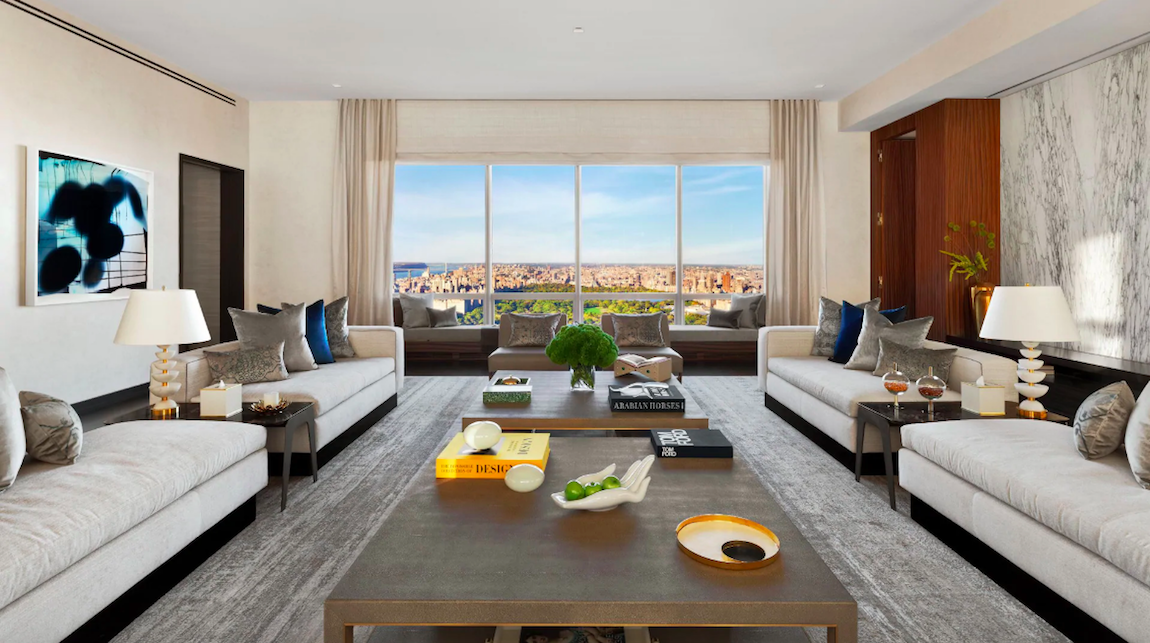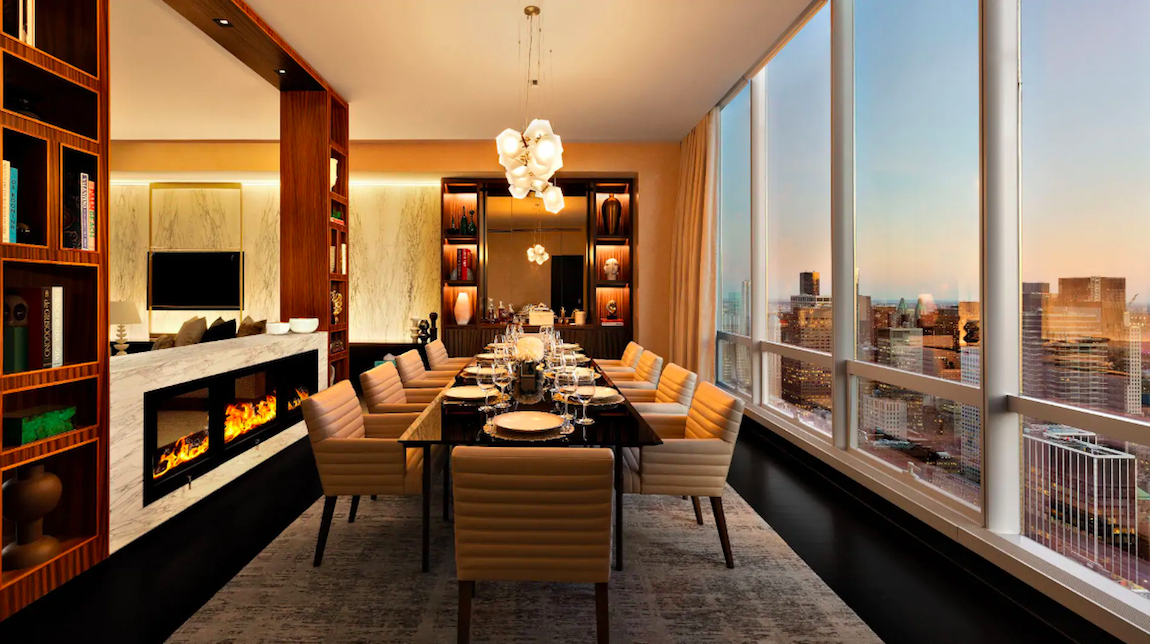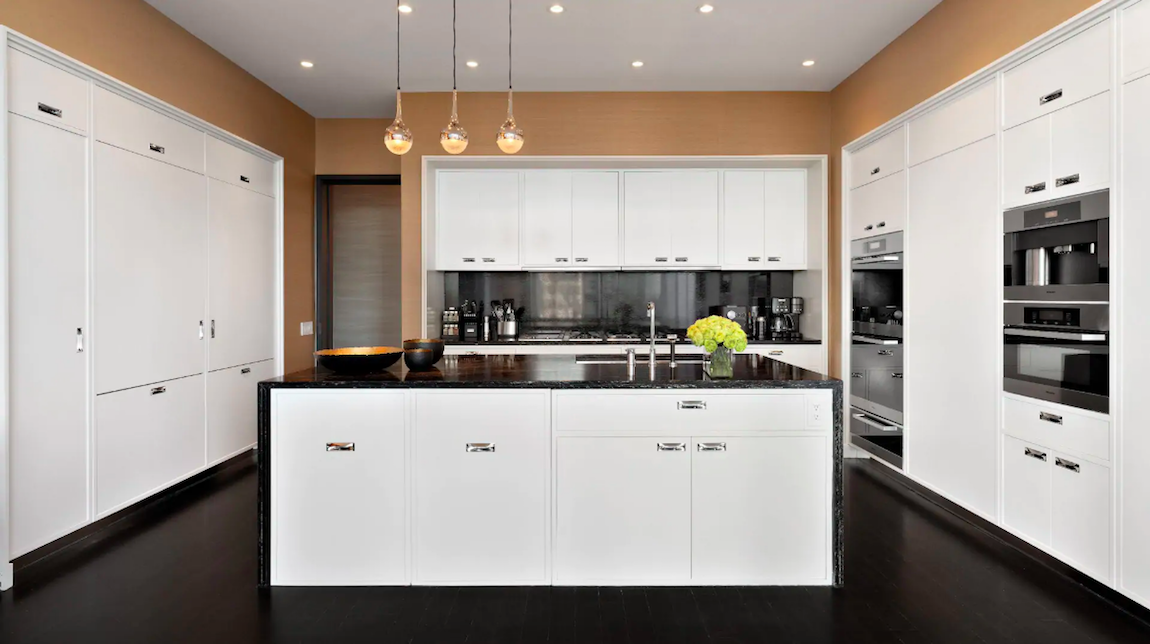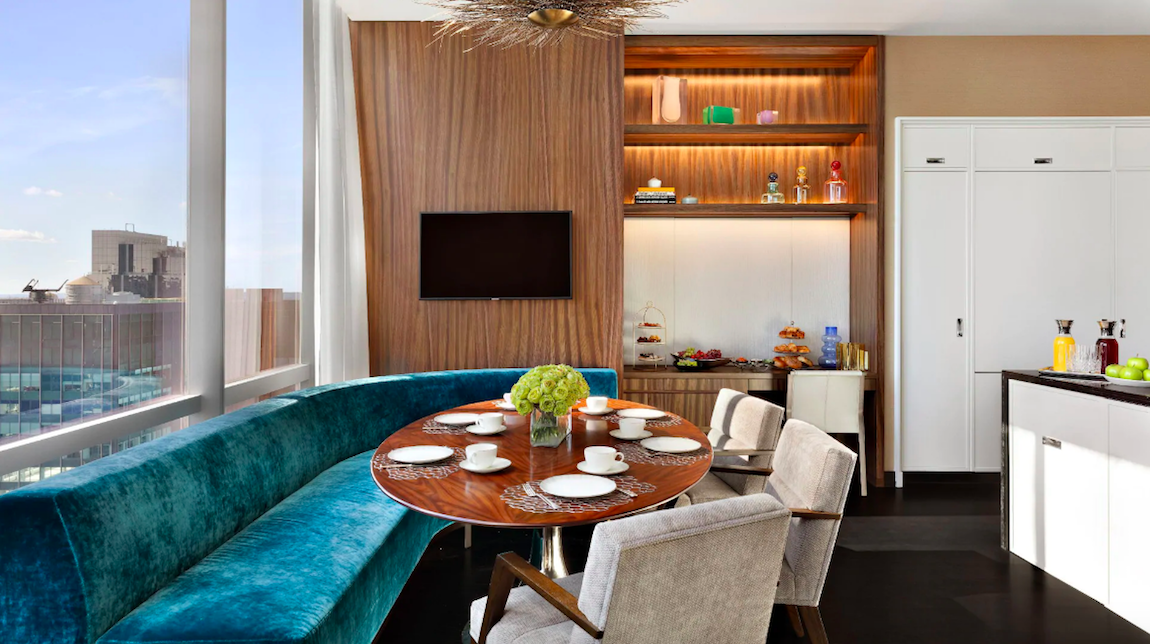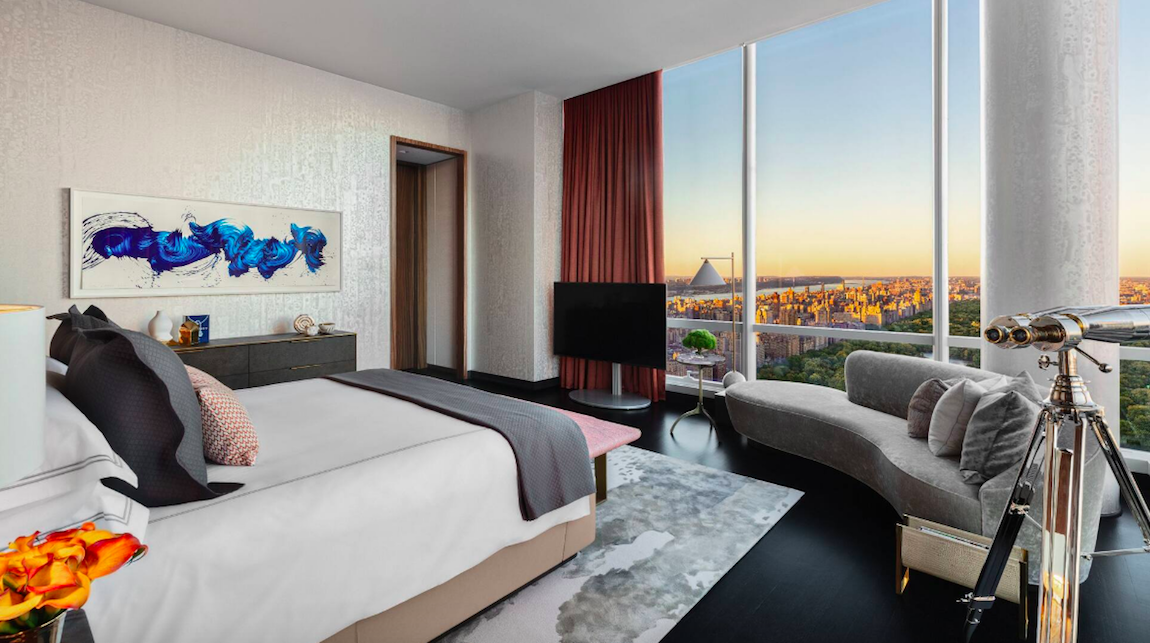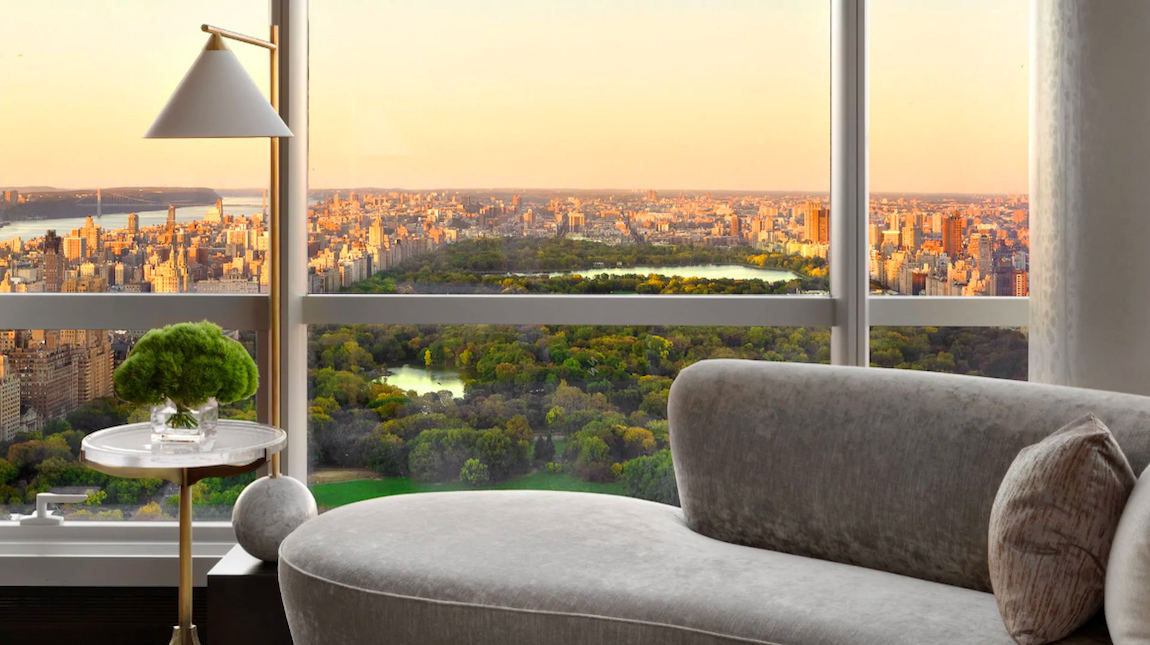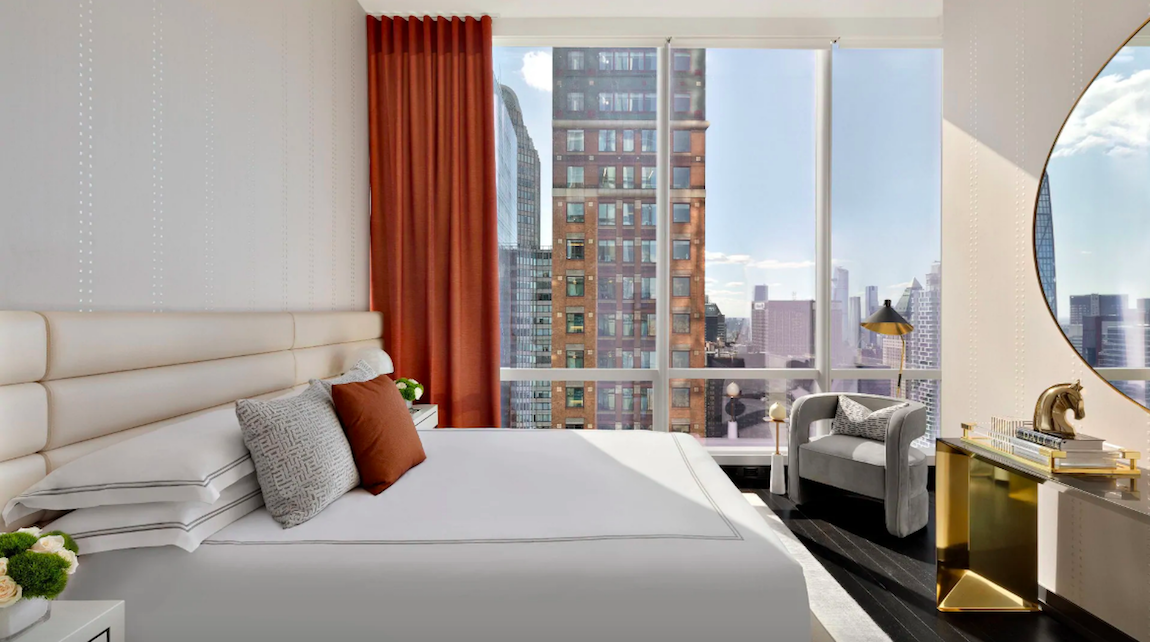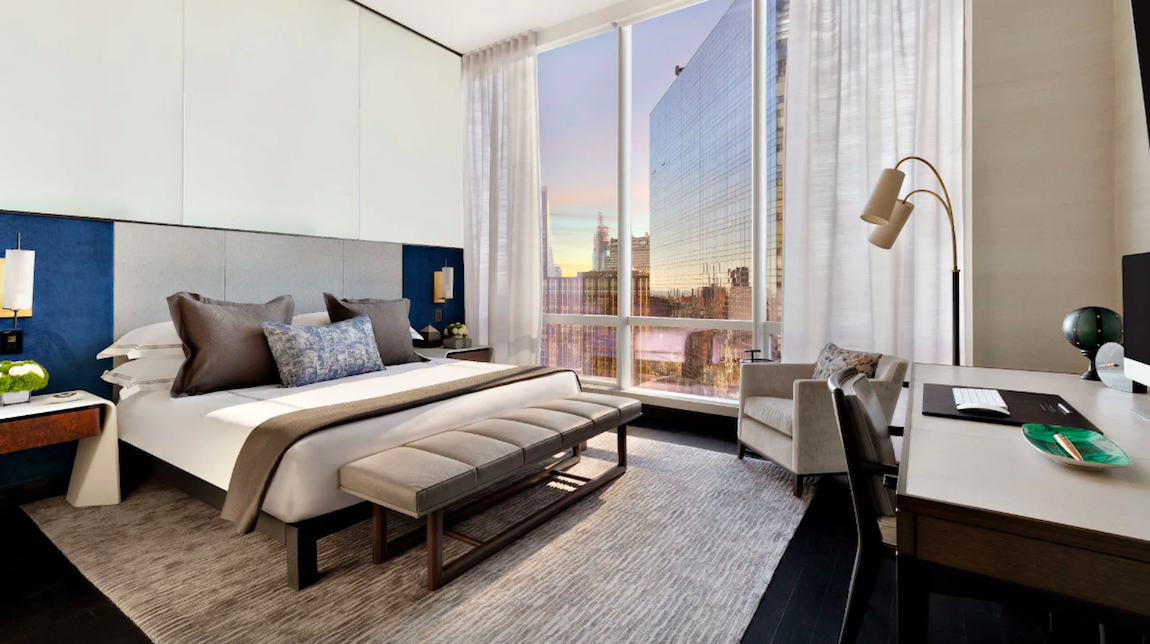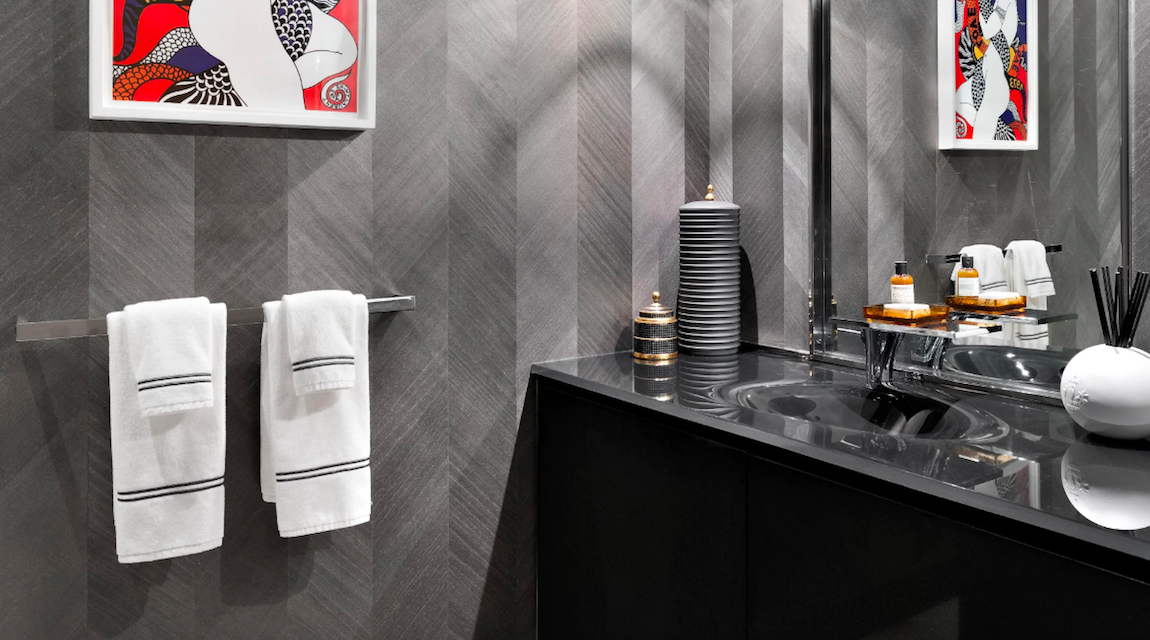 Now, if you're sitting here asking yourself if this room is really worth $50,000 per night, here's something that may sway your opinion. 😉 A booking here includes complimentary airport transfers by helicopter, a personal chef, butler service, and daily breakfast and spa treatments for up to six guests.
Also, if you're into points, a stay here would earn you World of Hyatt Globalist status for life, not to mention a ton of points. Earning lifetime Globalist status requires a million base points, and you earn five base points per dollar spent.
So the $350,000 you spend to stay here for a week would nearly double qualify you for lifetime Globalist status.
But Wait A Minute… Is This Part Of The Hotel?
I've seen quite a bit of mainstream media coverage about this new "suite" in the past day or so, but not a single story actually seems to pick up on what actually makes this interesting.
The Park Hyatt New York is located in the prestigious One57 building, but it actually only takes up the first 25 or so floors. That's kind of disappointing, since you're so close to having Central Park views, but in reality almost all of the rooms in the hotel lack views.
The One57 building as such has units with incredible views, though. It's one of New York City's most expensive buildings, and one unit in there even sold for over $100 million.
So what's going on here? How does the Park Hyatt New York have a "suite" on the 57th floor? Well, based on doing some digging, this isn't part of the hotel at all.
It looks like the "Manhattan Sky Suite" is in fact simply a One57 condo that's for sale. It seems to be unit 59B in the building, which is for sale for $27.1 million. The unit has been on the market since at least 2016, and they haven't budged at all on price.
So essentially the Park Hyatt New York is just marketing and Airbnbing this place. 😉 I guess it's a way to try and generate some revenue while it would otherwise be empty, and who knows, maybe they're hoping someone who is willing to spend $350,000 per week to stay here might also be interested in buying it.
I can't help but wonder if this concept has even been cleared with the condo board, since many condo buildings have rules against short term rentals, etc.
Bottom Line
The Park Hyatt New York has a new $50,000 per night suite, with a one week minimum stay. However, in reality this isn't actually part of the hotel, but rather is just a condo in the One57 building that has been for sale for years.
While the price is of course outrageous, I could see there being some clients from the Middle East who would book this without thinking twice.