Scandinavia is a fantastic place to originate from if you are looking for cheap business class fares. For a long time Oslo was one of the best places to find cheap Qatar Airways business class fares to Asia and Australia.
Right now, we're regularly seeing great fares from Sweden. There are excellent fares from Stockholm and Gothenburg, Sweden on oneworld airlines to Miami, Florida for as low as £1,039/$1,324 per person, return in business class.
Availability is both good and bad. I'm seeing availability:
In late December
Most days in the second half of April
Most days from mid June until mid September
You can choose between flying via Helsinki on Finnair:
Or via London Heathrow on British Airways for just a few dollars more:
If it were me, I'd choose the Finnair option. ; )
As you can see, most flights book into 'I' class, and the mileage earning for that varies by program, though generally you can expect to earn somewhere around 125% redeemable miles (and more with status).
It's a total distance of around 9,000 miles flown with the HEL routing, or 10,600 with the LHR routing depending on origination city.
The long haul Finnair flights are operated by their Airbus A330, which feature staggered, fully flat seats in business class, including throne seats in certain rows, similar to the Swiss A330 seating.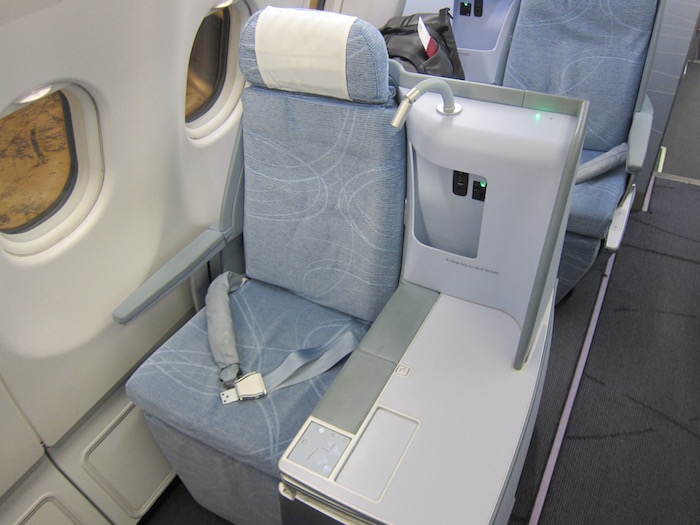 The British Airways long haul flights are either operated by a Boeing 747 or Airbus A380. Ben recently flew the upper deck of a British Airways 747 in business class and had a great experience.
Bottom line
Ben recently wrote about how really good premium fare deals from the US to Europe are becoming very rare and I agree.
Living in Europe, I monitor fares going the other way every day, and this price is as good as it gets right now, especially as they are alliance carriers with a choice between different carriers, transit cities and products.
Do you consider this an excellent price for business class seats between Europe and the US?