The past two weeks have been crazy. Two weeks ago I was a reluctant yet loyal resident of Tampa, and now I'm officially a resident to-be of Bellevue, Washington. And I owe it all to you guys, because without the encouragement I would've probably stayed in Tampa forever purely out of fear of change.
For those of you not up to date on the saga, two weeks ago I made this post about considering moving, and the response was overwhelming. Then a couple of days later I made this post, with my thoughts based on the hundreds of comments and emails I received about my potential move.
I realized that if I ever stood a shot at moving, I'd have to accept a few things:
There's no perfect place to live. If there were, everyone would live there. There's no doubt that Seattle, Portland, Los Angeles, and San Diego (the cities I was originally considering) all have pros and cons. For each city there are people that will say "that's the greatest place on earth" and others that will say "what a $*&%hole." Moving across the country from my parents for the first time is a big step, and I realized that I had to accept that any move is a gamble, and I could have no regrets.
I'm young and am fortunate to have great flexibility. I might be an old soul (often not in my best interest), but the fact is that I'm young, and the way I'll get wiser in life is by trying things out and learning from both my good and bad decisions. I'm extremely fortunate to be able to work from home, or from anywhere in the world for that matter, and there's no reason I shouldn't take advantage of that. I had to accept the fact that if I move somewhere and end up hating it, at the end of the day it's only a year of my life, and I can move on from there. I'll be better off having had the experience than wondering forever how it would have been.
I've gotta get Washington out of my system. I think this is really the big decision maker for me. I know I like California, and I'm sure I'll eventually end up living there. Seattle has always been one of my favorite cities as a visitor, though I could never picture myself settling down there forever. So to some degree I was leaning towards Seattle from the beginning. Think of it as a place I want to get off my bucket list. If I end up liking it I could imagine myself staying there forever. If I don't, I'll have it out of my system without regrets.
With that in mind I flew to Seattle this past weekend to go apartment hunting. I wasn't actually planning on making a decision, as I was still hoping to check out places in Los Angeles, San Diego, and Portland.
First of all, the weather in Seattle this weekend was stunning. Come to think of it, the weather was stunning each time I visited this summer. It was in the 60s, the skies were blue and cloudless, and there was a crisp breeze. I mean, that's what it's like year around in sunny Seattle, right? 😀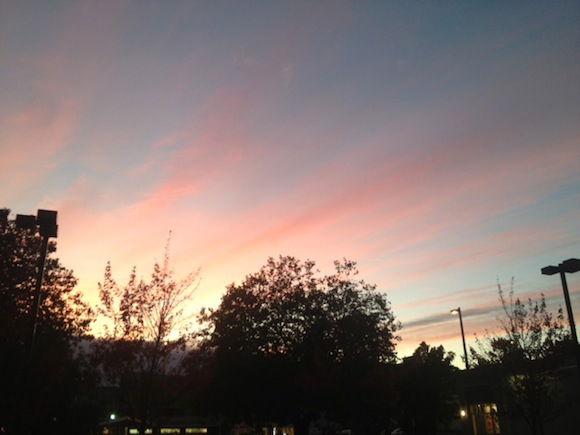 I focused my apartment search on three areas — Seattle, Bellevue, and Kirkland. Going in I almost had my mind made up on Kirkland, since it has a small town feel yet is so close to Bellevue and Seattle, not to mention it's by the water. I like the city of Seattle, those I wasn't actually wanting to live in the city. It's expensive, there's crime, and as a general philosophy I prefer living outside a city and taking trips into it rather than living in a city and taking trips out of it. And then there's Bellevue. Going in I said to myself that it's nothing but a corporate city, and there's no way in hell I'd want to live there.
But fast forward to Sunday, and I signed a lease for an apartment in Bellevue. I can't even express how much the city grew on my in the short 48 hours I was there. It has been ranked as one of the top cities in the US to live in several times now, and I immediately figured out why. In a really twisted way it reminded me of Hong Kong, to the extent that it has a big city feel yet at the same time is incredibly peaceful. Even though it's a "legitimate" city, I didn't hear a horn honking the whole weekend.
What I quickly realized is that what I've been most deprived of in Tampa is the ability to walk. I go everywhere by car. Hell, there are days where I don't leave my apartment or car, since I can do everything via drive thrus. But that's not something I want. I'd love to be able to go outside my apartment and walk to a restaurant, shopping, etc. Admittedly I stayed at the Westin Bellevue which is right in the heart of the city, though I realized just how much walking I did over the weekend to go places, and how much I enjoy that.
But the great thing about Bellevue is that it's a 10 minute drive to Seattle and Kirkland, so I'm hardly cut off from the rest of the world by living in Bellevue. To sum it all up, Bellevue is safe, has great shopping/restaurants, a really neat big-city feel without the stress, and is close to anywhere I could want to go. I couldn't be happier with the situation, and hope I still feel that way in winter when it gets dark before 4PM and is freezing outside… I'll certainly let you guys know! 😉
But why did I sign a lease right away? While the housing market is weak on the buying side, leasing is as popular as ever. There's an apartment I was eying that was snatched up a day after it was put on the "market." When I found another unit I liked I couldn't resist signing. The downside is that I have to move in less than two weeks, so it's crunch time!
Again, I'm extremely grateful for all the advice you guys gave me. There's no doubt I wouldn't have taken the initiative to move if it weren't for the positive feedback and encouragement.
On that note, there are two last things I'd love some collective wisdom on, as this is the first major move in my life that I'm responsible for:
How do I move my car? Between gas, depreciation, wear & tear, etc., I'm leaning towards shipping my car. Any thoughts as to whether that makes sense, and if so, can anyone recommend the best place to find a shipper for it?
Should I move my furniture? My apartment in Tampa looks a bit like Ryan Bingham's in "Up in the Air," since I'm rarely here, so it's a bit under-furnished. The only things worth moving (that I can't take with me on a plane) are my iMac, TV, couch, and W Bed and bedframe. I assume I could ship my iMac and TV via Fedex/UPS, so I'm not too worried about that. I got my couch at Ikea and and my bedframe at Ikea. Any thoughts as to whether it's worth shipping those items, and if there's any way to do so economically? I'm almost thinking it's cheaper to start from scratch with furniture than to ship a bed and couch 3,000 miles away. Anyone know how much it would be, or where I could get an estimate?
Thanks again, guys! Once the move is complete, dinner/drinks are on me for all Seattle/Bellevue residents/visitors. On that note, how many of you guys are Seattle-area (or specifically Bellevue) residents? Would be curious to know!