EXTRA PERKS AVAILABLE
Enjoy breakfast, upgrades, & more
Want to take advantage of Hilton Impresario benefits at no extra cost (when paying for your stay with cash), including a room upgrade, free breakfast, a hotel credit, and more? Contact Ford ([email protected]) for more details. He doesn't charge booking fees, and may even be able to help if you already have a stay booked.
Hilton has a new luxury property. I first wrote about this a few days ago, but wanted to post an update, as standard room award availability has now been loaded.
Trump Hotel Washington DC rebrands as Waldorf Astoria
The 263-room Waldorf Astoria Washington DC has opened its doors as of June 1, 2022. Not only is it exciting to have another luxury points property in our nation's capital, but this property has an interesting backstory.
In November 2021 it was announced that the Trump Hotel in Washington DC would be rebranded as a Waldorf Astoria. Specifically, the Trump Organization had sold the lease for the property for $375 million (the land is owned by the government), and the new owners planned to have the property join Hilton's most luxurious brand.
As you might expect, there was quite a bit of controversy surrounding the hotel, including the finances. The House Oversight Committee released documents showing that the hotel lost around $70 million while Trump was in office, while Trump claimed that the hotel made more than $150 million in profit.
The Waldorf Astoria is located on Pennsylvania Avenue, in the space of the Old Post Office, which was built between 1892 and 1899. The Trump Hotel initially opened in 2016, so this is still a fairly new property. The Trump Hotel only closed its doors a few weeks ago, so don't expect any major renovations. Presumably the time was taken to retrain staff, change the branding around the building, etc.
This looks like a great property in terms of the history and "bones" of the building. The room decor is definitely a bit too blingy for my preferences, but the public spaces look great.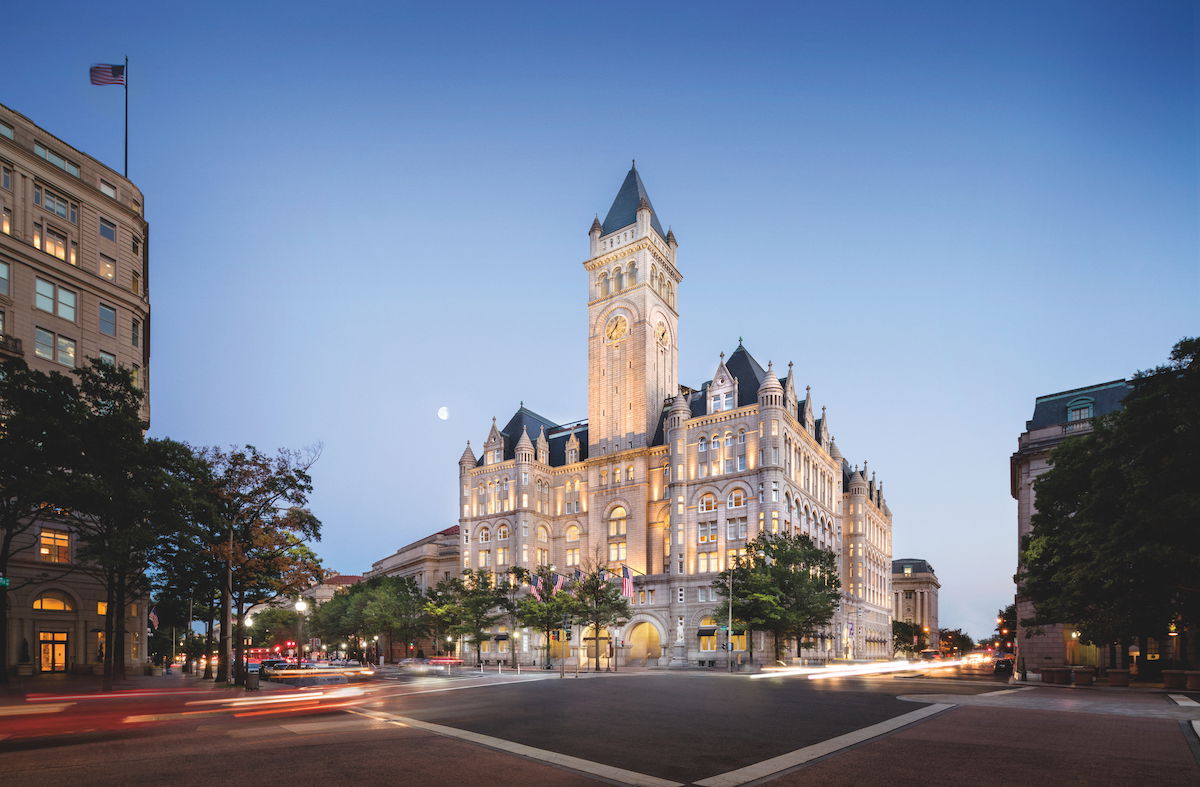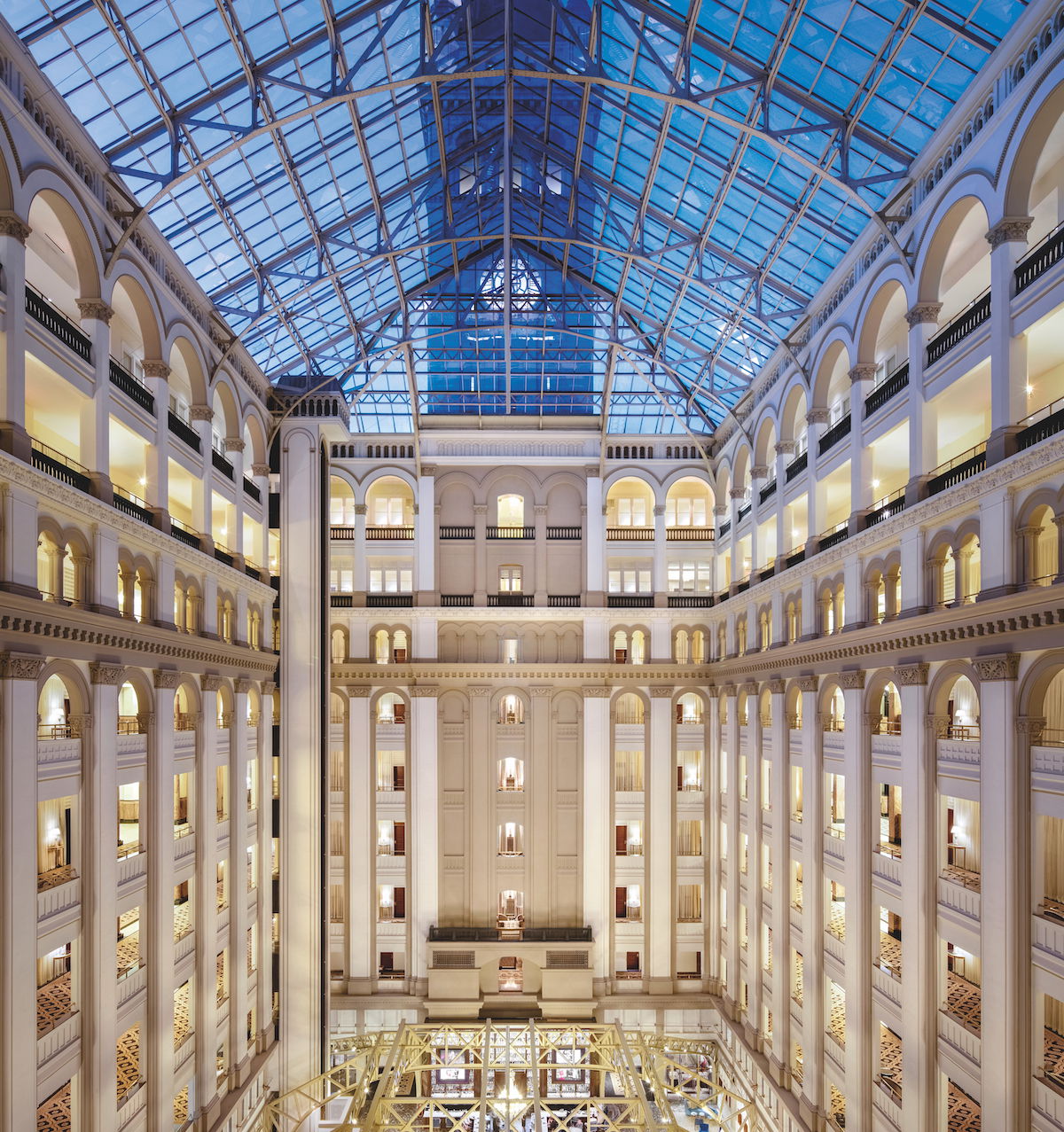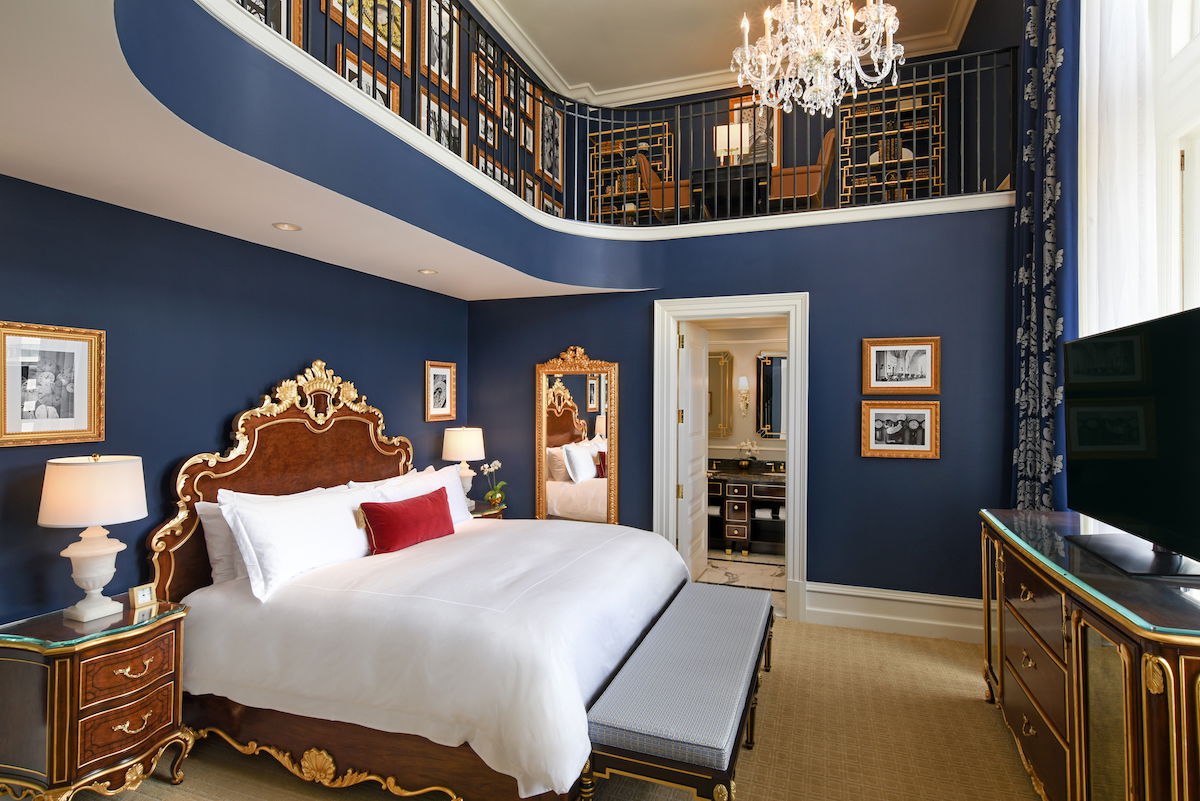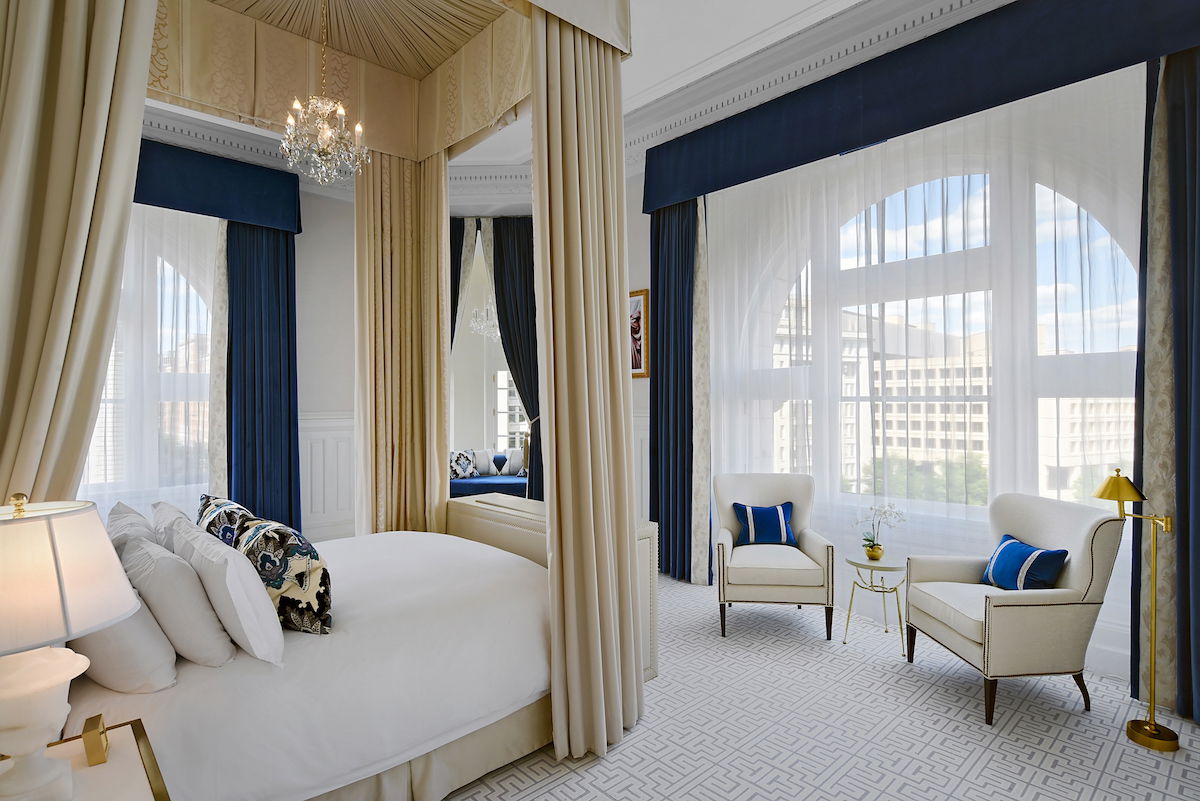 Waldorf Astoria Washington DC rates (in cash & points)
What's pricing like at the new Waldorf Astoria Washington? When the hotel first opened several days ago, pricing was through the roof, with rates being $1,500+ for a standard room most nights. There's an update on that front — pricing is still high, but not as high as before.
First of all, the hotel now has standard room award availability, and is charging 110,000 Hilton Honors points per night. Right now award availability is loaded for much of the summer and fall, but we're not seeing much availability beyond that.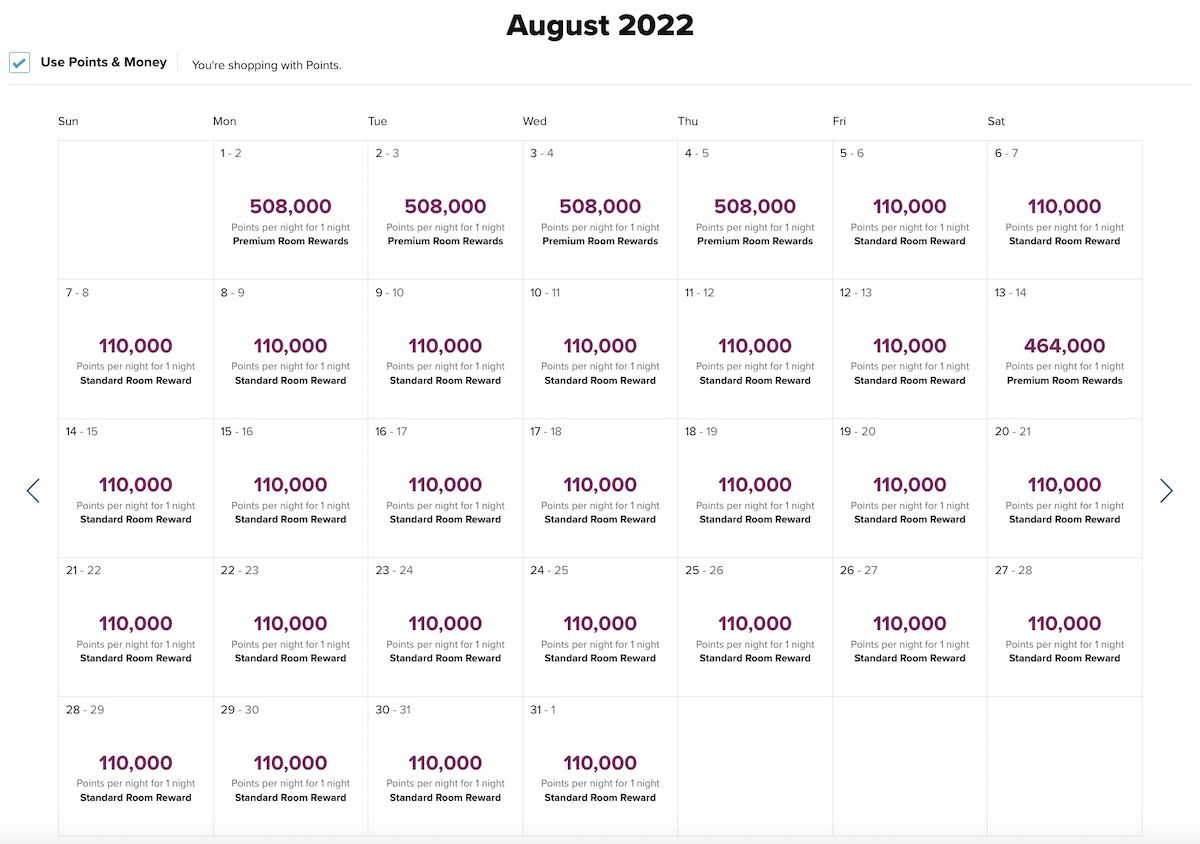 You can of course also redeem free night certificates at this property, which can be earned with Hilton's co-branded credit cards. Since you can often acquire Hilton Honors points for ~0.5 cents each (also what I value them), I consider 110,000 points to be the equivalent of paying $550 per night, including all taxes & fees.
That compares favorably to the cash rates here, which start at $900+ per night including taxes and fees, and on many dates get way higher than that. While that's steep, this is in line with what the top hotels in the area charge, so I guess for now we should expect rates to stay in this range. Lobbyists have deep pockets, after all…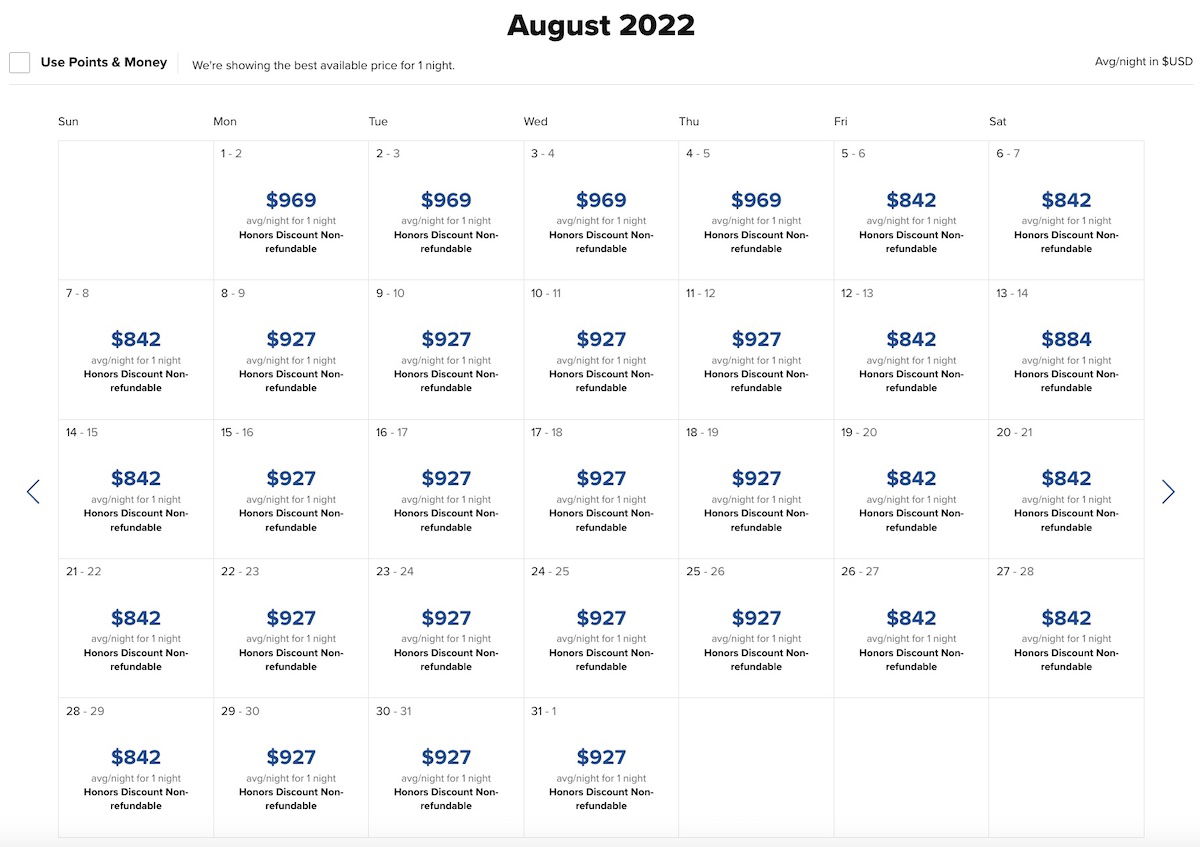 If you are going to book a paid rate, I'd recommend doing so through the Hilton Impresario program, so you can get extra perks. Ford happy to help with these requests, and can be reached at [email protected]
Bottom line
Late last year it was announced that the Trump Hotel Washington DC would be sold, and that deal has now been finalized. The Waldorf Astoria Washington DC has opened its doors as of June 2022. It looks like not a whole lot has changed about the property other than the branding, which is fair enough, since this is still a fairly new hotel.
The hotel is also now bookable with points for standard free night awards, and paid pricing has also been loaded.
What do you make of the new Waldorf Astoria Washington DC?