Virgin Australia has just undergone a 24-month transformation, which is seeing the company return to profitability. In celebration of that, the airline has launched a "Middle Seat Lottery," which takes some of the sting out of not getting an aisle or window seat.
Virgin Australia gives away $350K worth of cruises
Based on a survey, Virgin Australia claims that 62% of passengers prefer the aisle seat, 35% of passengers prefer the window seat, and under 1% of passengers prefer the middle seat (which… anything other than 0% seems wrong to me, but…).
To make sitting in the middle seat a little better, Virgin Australia has launched the new Middle Seat Lottery concept. This kicked off on Monday, October 24, 2022, on Virgin Australia flight VA219 from Melbourne (MEL) to Adelaide (ADL). On this flight:
Each guest seated in a middle seat received a Virgin Voyages sailing valued at up to $5,999 (meaning the total retail value of what was given away was $350K+)
To ensure no one walked away empty handed, everyone in an aisle or window seat was given 10,000 Velocity points
Virgin Voyages will start cruises in the South Pacific in 2023, so I suspect this was a mutual marketing opportunity, to create awareness of Virgin Voyages coming to Australia.
Below you can see a video about this special flight, as Virgin Australia CEO Jayne Hrdlicka was even onboard to inform passengers what they had won.
The launch of this has also coincided with Virgin Australia introducing a new "Bring On Wonderful" ad campaign, which you can see below.
Virgin Australia's ongoing Middle Seat Lottery
It wasn't just one flight where Virgin Australia is giving away things to people seated in middle seats. Through April 23, 2023, any Virgin Australia Velocity member who flies in a middle seat on a domestic flight can enter the Middle Seat Lottery. You have to choose to participate within 48 hours of your flight's departure time through the Virgin Australia app.
For each week of the competition, one winner will be randomly selected to win one of 26 prizes. Prizes that are up for grabs include the following:
Platinum Velocity Frequent Flyer Status plus one million points
A cruise in the Caribbean with Virgin Voyages, including return premium economy flights to the United States with United Airlines
Flights and tickets to your AFL team's away games in 2023
Flights to Melbourne plus entry to the AFL "Before the Bounce" pre-game lunch, AFL Grand Final seats, a pre-game boundary line experience, merchandise, and entry to the AFL Grand Final after party
A helicopter pub crawl, including return flights to Darwin
Cairns adventure package, including accommodation, return flights, and a range of adventures, from bungee jumping, to giant swinging, to river rafting or tubing in the great Barron River
This is a pretty smart initiative on Virgin Australia's part, if you ask me. Clearly the primary intent here is to drive sign-ups to the Virgin Australia Velocity program, and to get passengers to download the app.
The reason this makes so much sense is because I'd guess those in middle seats are least likely to be program members (the more engaged someone is with an airline, the more likely they are to select seats in advance, etc.). Similarly, I'd expect these are also the passengers least likely to already have the Virgin Australia app.
Virgin Australia isn't the first airline to have an initiative like this. Spirit Airlines used to give away miles to select passengers in middle seats, and I suspect the motive there was similar.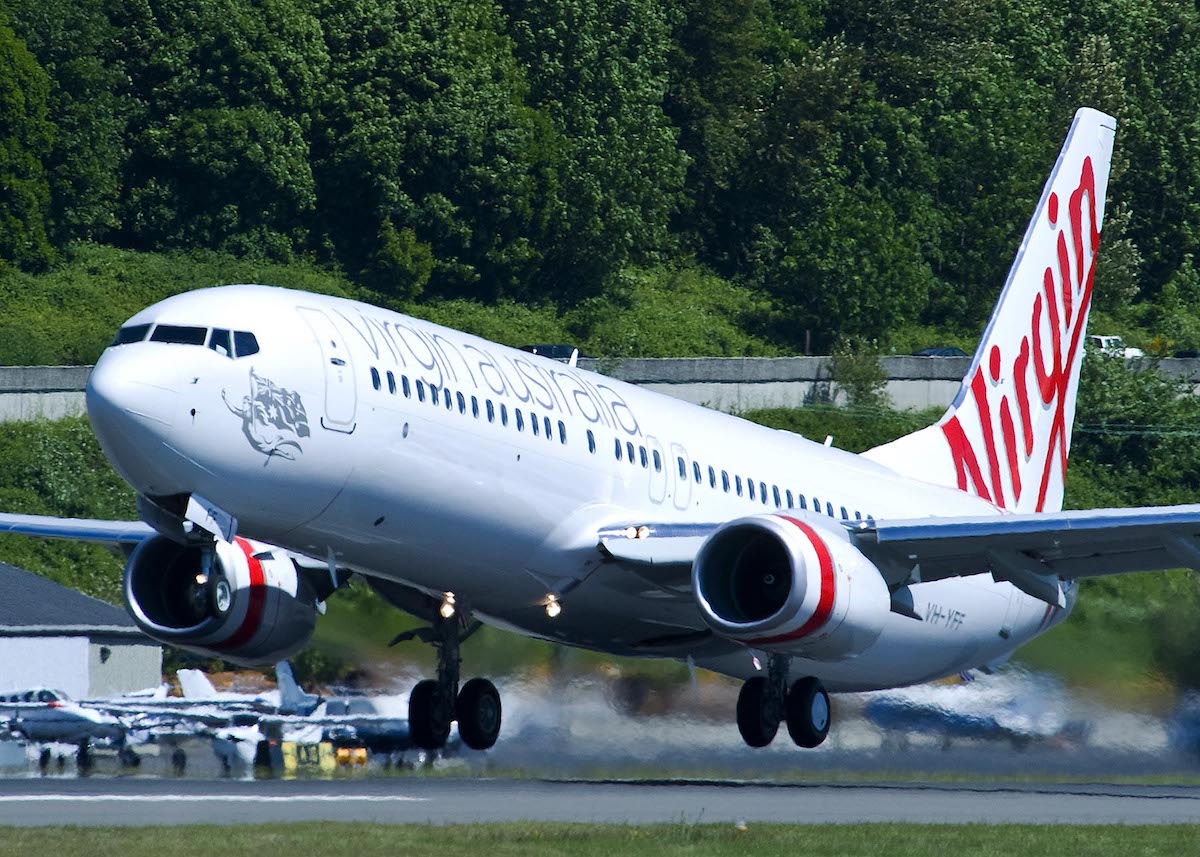 Bottom line
Virgin Australia has launched a Middle Seat Lottery. In addition to giving away cruises to everyone in a middle seat on a particular flight on Monday, the airline is also running an ongoing contest through April 2023, where those in middle seats can enter a lottery to win a weekly prize.
This initiative is clearly aimed at increasing frequent flyer program sign-ups and app downloads, and I think it should accomplish that pretty effectively.
What do you make of Virgin Australia's Middle Seat Lottery?