Turkish Airlines, which already had among the best inflight catering of any airline, has overhauled its menus.
Details of Turkish Airlines' new inflight catering
Turkish Airlines has announced that it has "renewed all of its inflight dining menus." Turkish Airlines is vague about what exactly is changing, though emphasizes that the airline has "renewed menus featuring new and delicious flavors." These changes apply on all flights — this includes domestic and international flights in both business class and economy class.
Turkish Airlines' new menu is intended to promote Türkiye, and includes flavors from both traditional Turkish cuisine and international cuisine. 80% of the products used in menus are from local producers. The airline also claims that the new menus are "designed following healthy nutrition trends."
The airline highlights the following menu changes:
In the new economy class menus, egg dishes, homemade muesli, and cheese varieties, are included for breakfast, while regional appetizers and freshly prepared pasta and grilled options are included for lunch and dinner
In the new business class menus, homemade pasta, dumplings, and spaghetti options are added, along with main courses with as Adana kebab cooked over charcoal after being hand-minced, grilled fish, and many different regional appetizers; furthermore, for breakfast there are three main courses offered, rather than two main courses
In business class, the airline has added homemade mocktails and detox juice
Below you can find a video about the new dining concept (I'm hungry now!).
Here's how Turkish Airlines Chairman Ahmed Bolat describes the new dining, which also seems to hint at paper menus being replaced with digital ones (which probably isn't good news):
"As the flag carrier that offers the world's finest flavors to its guests through privileged concepts, we have prepared a menu that features traces of both traditional Turkish cuisine and world cuisines in our renewed menus. With this new concept, we have also initiated practices aimed at reducing plastic use and packaging waste within the scope of Turkish Airlines' Sustainability principle. While presenting Turkish flavors to our guests, we have also aiming to upload our paper menu cards to digital platforms for the sake of sustainability, allowing future generations to experience these tastes as well. We hope that our new menus will be appreciated by our guests, and we believe that we will continue our award-winning leadership in the field of inflight dining."
So, what exactly is Turkish Airlines changing?
When I first read this, I was worried — I love Turkish Airlines' inflight catering, and don't want anything about it to change, so I wondered if these changes might be bad news.
My read on the situation is that the dining concept on Turkish Airlines isn't changing, but rather the airline is just introducing more variety. That's because historically Turkish hasn't actually rotated its menu items very often, so you would sometimes see the same (excellent) dishes on menus for years on end.
It sounds like many of the current dishes will be replaced by new ones, so I guess the variety is a positive development for any Turkish Airlines frequent flyer.
The only specific updates I otherwise see are in business class, where we now have three breakfast options instead of two, in addition to detox juice and mocktails. Furthermore, it sounds like paper menus will be scaled back, though my guess is that this will be in economy, and not in business class (though who knows).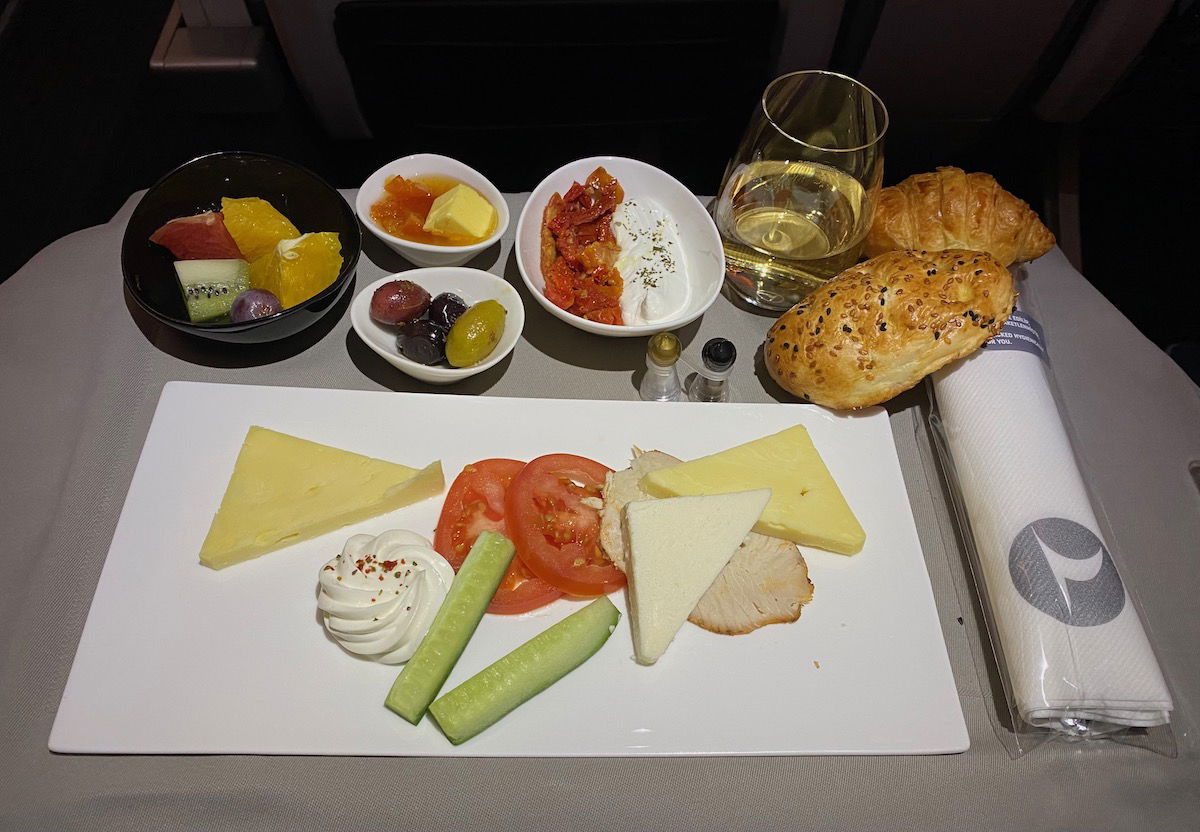 Bottom line
Turkish Airlines is updating its inflight catering. The good news is that nothing substantial should be changing about the quality of the food or the format of the service, but rather the airline is just significantly overhauling its menu options to provide some variety.
Turkish Airlines had excellent catering before these changes, and I trust it will be excellent after these changes.
What do you make of Turkish Airlines' dining updates?