Hyatt's footprint in Los Angeles is growing very nicely, and that's much needed. The Thompson Hollywood opened in August, and Hotel Figueroa in DTLA joined The Unbound Collection from Hyatt in June. There's another Hyatt in Los Angeles that has opened its doors as of today, and it has a connection to Thompson… sort of.
The basics of Tommie Hollywood
Tommie Hollywood is a new Hyatt property that has opened as of December 1, 2021. Tommie Hollywood is in a nine story building and features 212 guest rooms. The hotel has joined JdV by Hyatt, which is Hyatt's mid-range collection of independent hotels.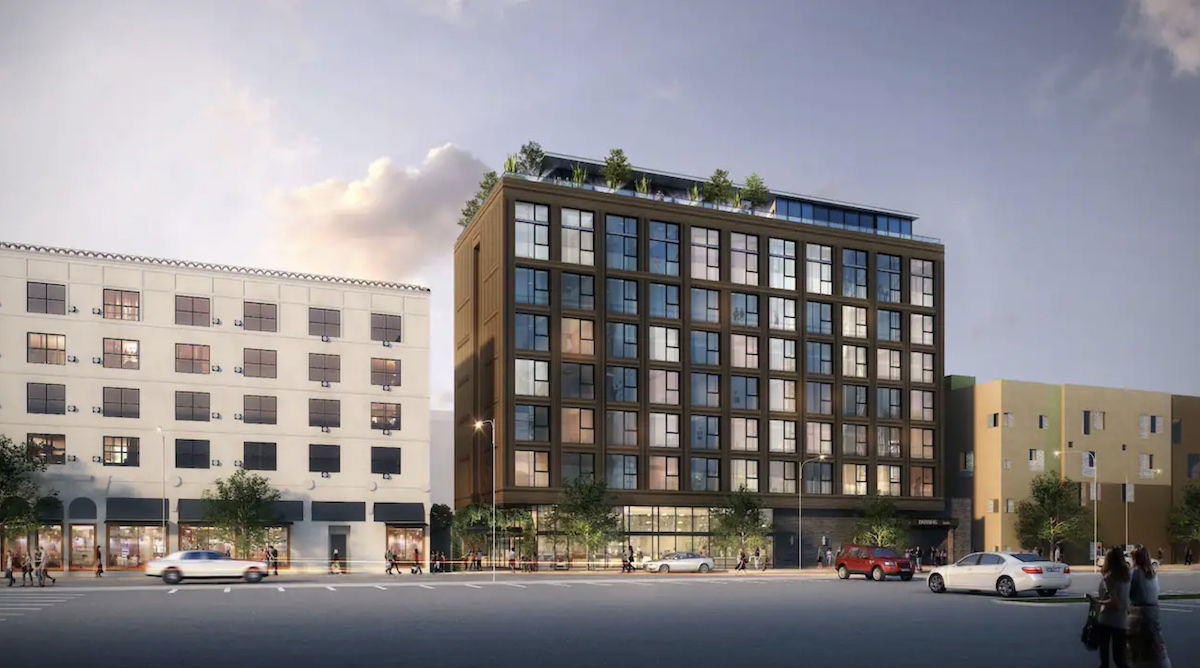 The hotel is located at Selma Avenue and Wilcox Avenue, on the same block as the new Thompson Hollywood. Tommie Hollywood features over 15,000 square feet of food & beverage spaces, a rooftop pool, and a gym. Here are the basics of the two food & beverage outlets:
KA'TEEN is the hotel's signature restaurant by chef Wes Avila; the restaurant has 5,000 square feet of outdoor dining space, and is inspired by the city of Tulum
Desert 5 Spot is the hotel's rooftop lounge with 360-degree views and live music, and it's intended to capture "an aesthetic that reflects 1970s vintage Palm Springs with the same eccentric charm of Pioneertown"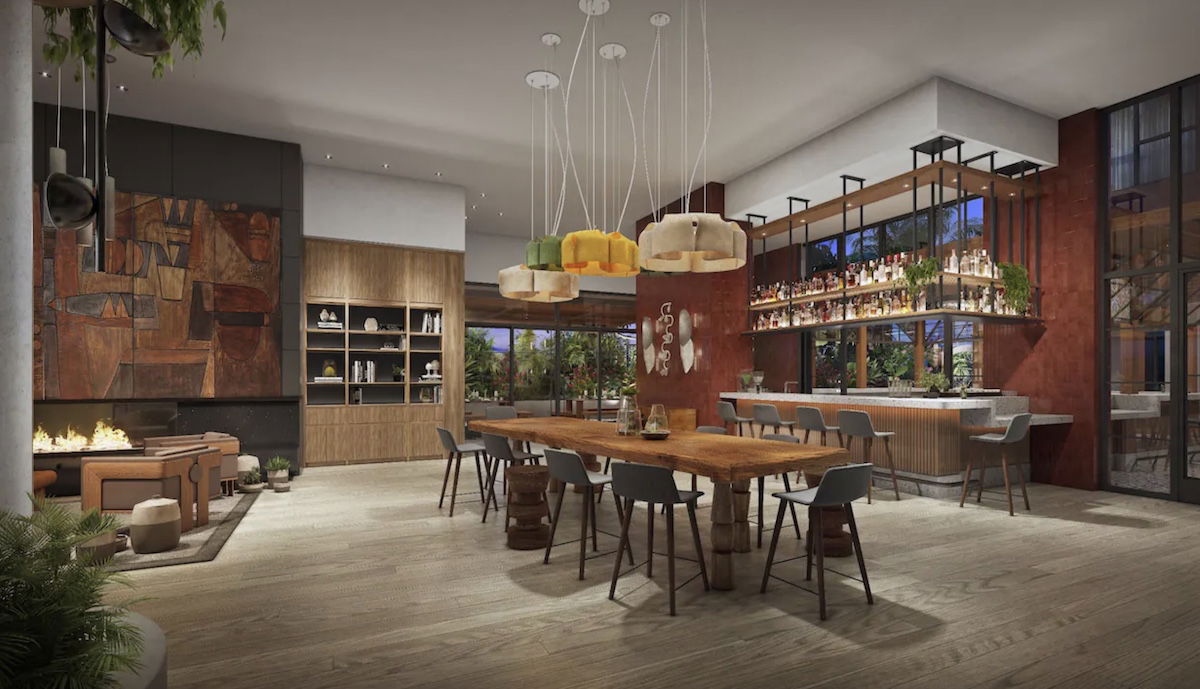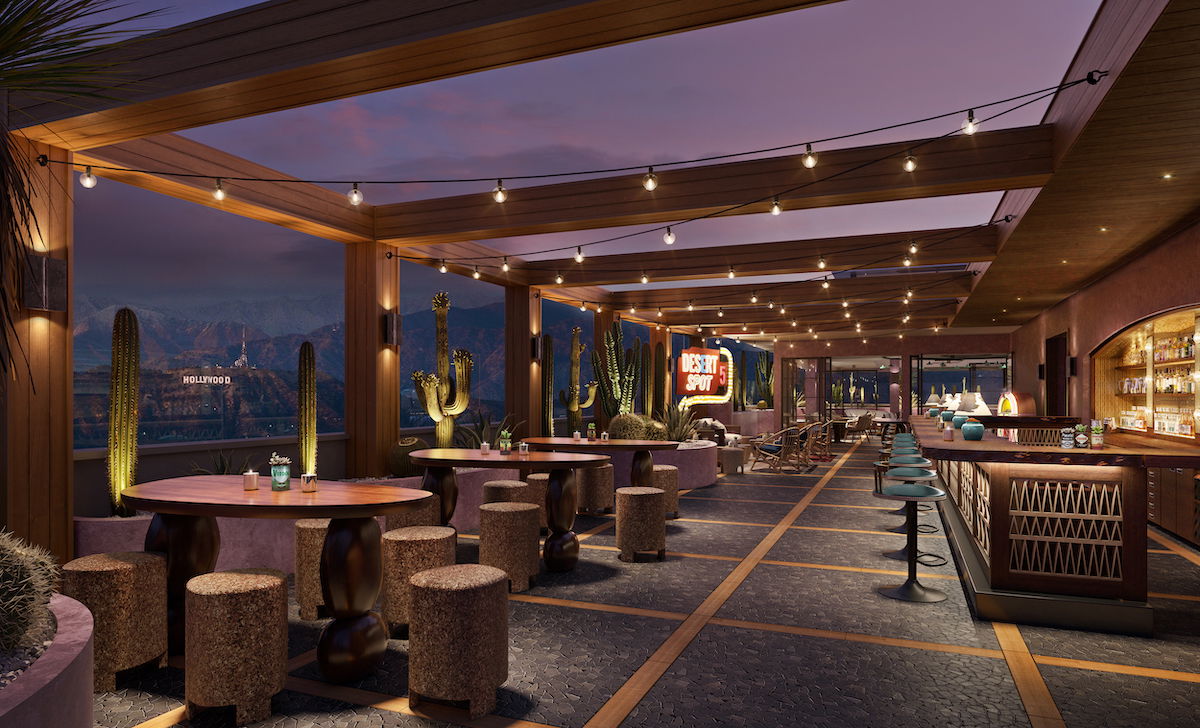 Rooms at Tommie Hollywood are small — the standard rooms are just 195 square feet, and feature hardwood floors and floor-to-ceiling windows. The biggest room at the hotel is a "one bedroom suite" that's 388 square feet. There are seven of these suites, and they're on the top floor, and feature 12-foot ceilings.
So yeah, don't stay here expecting big rooms, as the standard rooms are tiny, while the suites are the size of standard rooms at many other hotels.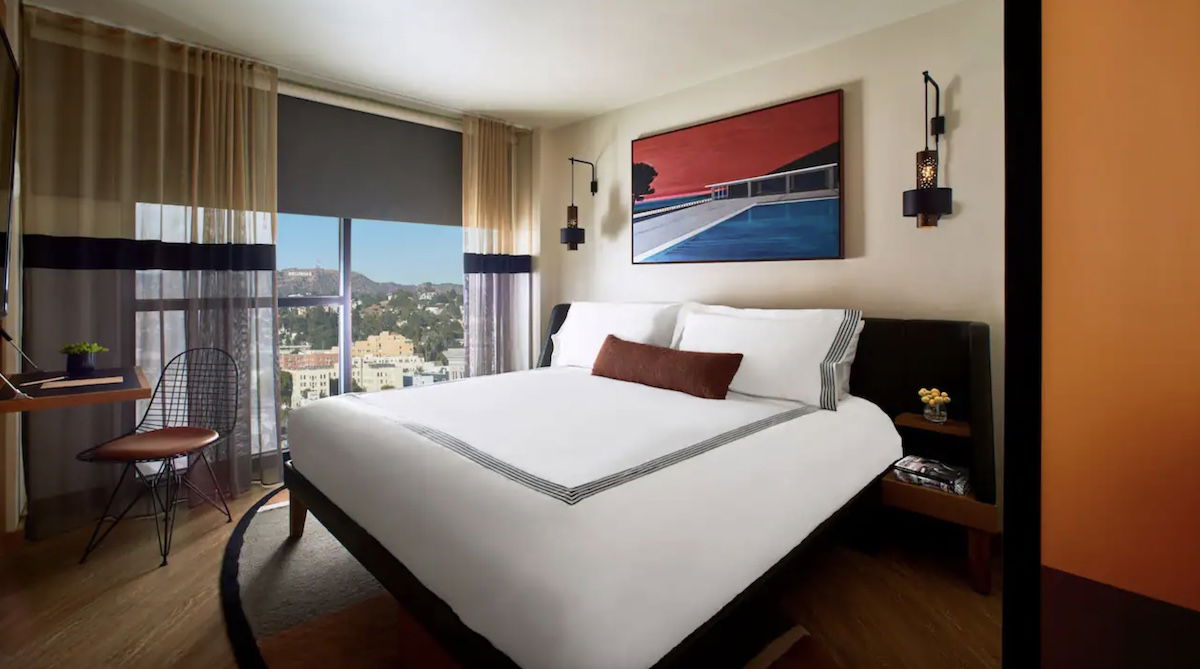 Tommie Hollywood rates & points requirements
Hotels do a lot of tweaking of rates leading up to opening. For example, when I wrote about the hotel in August, rates started at $250+ per night. I predicted they'd drop before opening, and they did. I'm now seeing the hotel priced at $159+ per night on many nights, which is much more reasonable given the size of rooms and general demand for travel in Los Angeles.

Perhaps most exciting is that Tommie Hollywood is a Category 4 World of Hyatt property:
This means a free night redemption here will cost 15,000 points per night during standard pricing periods
Category 1-4 free night certificates can be redeemed here, which is exciting when you consider that this isn't possible at other Hyatt hotels in Los Angeles
What's the connection between Tommie and Thompson?
There are two Hyatts that have now opened on the same block, with one named Thompson, and the other named Tommie, so what exactly is the connection? There's a backstory there:
Hyatt acquired Two Roads Hospitality in 2018, which owned Thompson; that's the point at which Thompson hotels joined World of Hyatt
Even before Hyatt acquired Two Roads Hospitality, there were plans to develop the Tommie brand; the idea was that it would be a more budget-friendly version of Thompson, with significantly smaller rooms, but still a focus on food & beverage outlets
When Hyatt acquired Two Roads Hospitality, the company ultimately decided not to create yet another brand, but rather has put the Tommie brand under the JdV umbrella, which is one of Hyatt's independent hotel brands
Nonetheless you should notice similarities between Thompson and Tommie, from the focus on the food & beverage outlets, to the room design
This won't be the only Tommie hotel — there's also a Tommie Austin opening in the coming weeks
So yeah, the setup is no doubt odd — Tommie was initially envisioned as having a Thompson connection, but with Hyatt having acquired Two Roads Hospitality, the decision was made to brand these Tommie hotels as JdV properties.
Bottom line
Tommie Hollywood has officially opened as of December 2021. The hotel is on the same block as the Thompson Hollywood, except it features much smaller rooms. It's great to finally have a Category 4 World of Hyatt property in the Los Angeles area (aside from airport hotels), as that will be useful for redeeming points and free night certificates.
The backstory is interesting here as well, as the Tommie brand was initially supposed to be a budget version of Thompson, with smaller rooms. But the strategy has changed over time, and Tommie hotels will now belong to JdV.
What do you make of the new Tommie Hollywood?