Southwest Airlines has launched a new fare type, and it might actually be good news for consumers (which sure doesn't follow the industry trend). While we first learned about this in late March, tickets with this new fare class are now on sale, so we have a sense of pricing.
Details of Southwest's new Wanna Get Away Plus fares
Southwest has launched Wanna Get Away Plus, which joins Southwest's three existing fare types — Wanna Get Away, Anytime, and Business Select. This fare is available for all Southwest Airlines flights as of Tuesday, May 17, 2022, so you should now see this on southwest.com.
As it's marketed, Wanna Get Away plus fares are a "modest buy-up from Wanna Get Away" fares, and are priced below Anytime fares. While all Southwest fares include two free checked bags and no change fees, Wanna Get Away Plus offers the following incremental perks:
Transferable flight credits, letting you make a one-time transfer of eligible unused flight credits to a new traveler for future use
More Rapid Rewards points, as you earn 8x points per dollar spent (Wanna Get Away fares earn 6x points, while Anytime fares earn 10x points)
Same-day confirmed flight changes and same-day flight standby
To crunch the numbers on the value proposition here:
I value Southwest Rapid Rewards points at 1.2 cents each, so to me the 2x incremental points per dollar spent are equivalent to a 2.4% return
Interestingly I'd say the ability to transfer flight credits appeals more to an occasional Southwest flyer than a frequent Southwest flyer, since the latter could easily reuse the flight credit
So I'd say the value of this for a frequent Southwest flyer comes down to how much you value standby or same-day confirmed flight changes; maybe this is important in markets with frequent service, but in other markets I see this being less valuable
We've seen airlines greatly rework their fare bands in recent years, though in almost all cases it has been in order to introduce basic economy, or other discount fares, to better compete against ultra low cost carriers. Southwest, meanwhile, has continued to avoid offering basic economy, and has been competing on product, service, and network.
For certain types of consumers, there was quite a gap between Wanna Get Away and Anytime fares, so it's nice to see Southwest bridging that a bit, all while adding new benefits. What's pricing like? Pulling up a fare between Tampa and Fort Lauderdale, I see that the Wanna Get Away Plus fare is $30 more than the Wanna Get Away fare, and $50 less than the Anytime fare.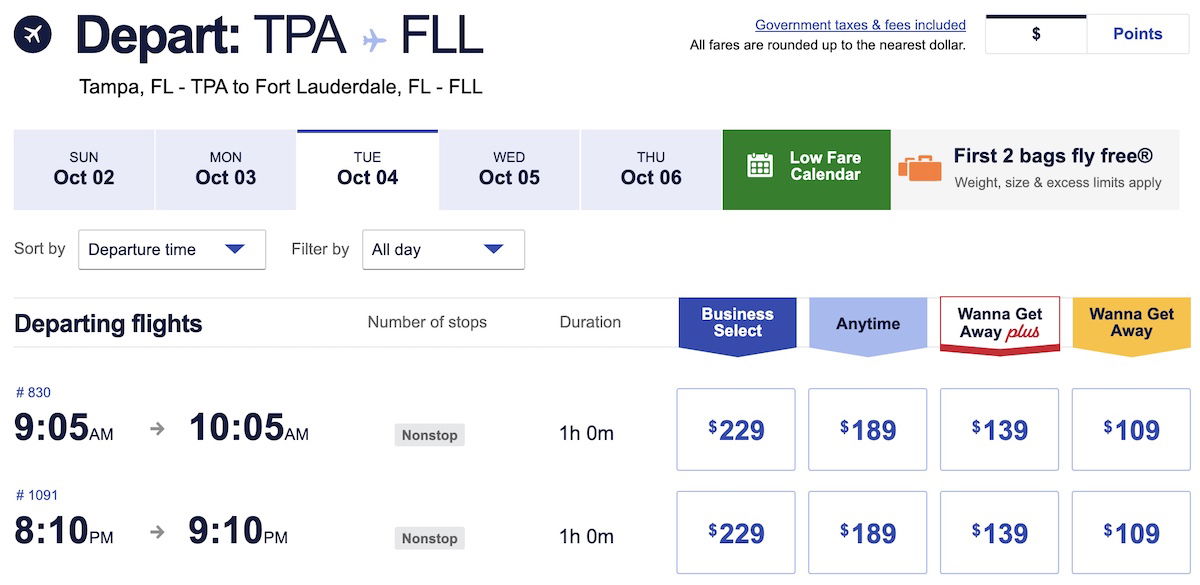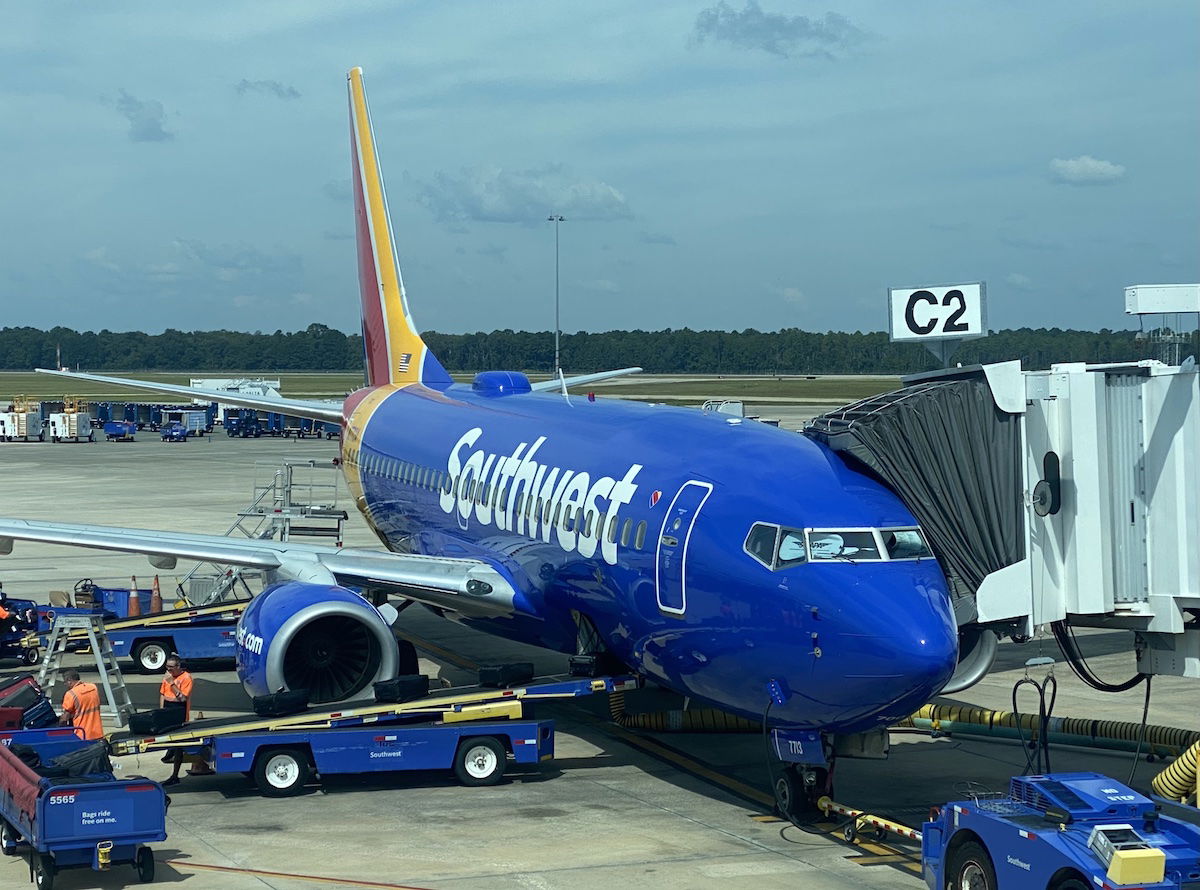 Southwest adds perks to other fare types as well
Southwest hasn't just introduced Wanna Get Away Plus fares, but has also added some new perks to existing premium fare bands. Here's what has changed:
Anytime fares also allow credits to be transferred to other Rapid Rewards members, offer access to priority and express lanes, and offer automatic EarlyBird check-in
Business Select fares also allow credits to be transferred to other Rapid Rewards members
On the surface the fact that three of four Southwest fares will allow vouchers to be transferred to others is a pretty awesome feature, and differentiates Southwest from competitors. However:
Two of those fares also allow refunds rather than ticket credits, so it seems like you'd be better off just getting a refund
Frequent flyers who seek out Southwest probably would have no issues using the voucher again, and wouldn't transfer it to someone else
Below you can find a chart comparing the various fare bands offered by Southwest.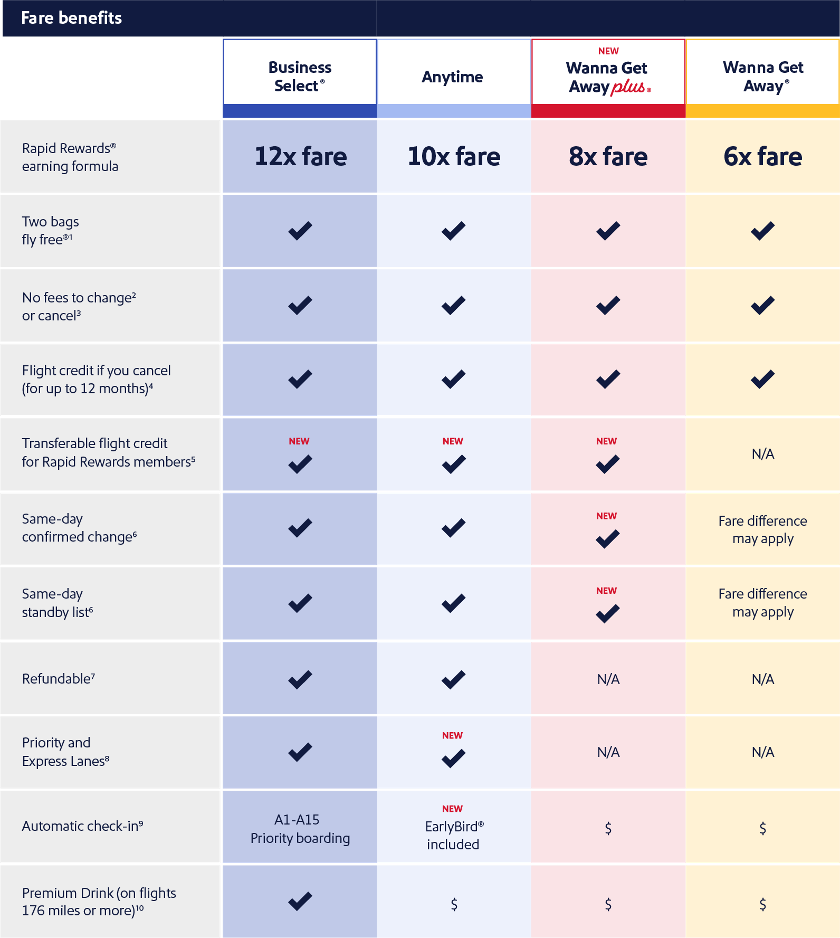 Bottom line
Southwest Airlines has launched a fourth fare class as of May 2022. The new fare is called Wanna Get Away Plus, and is between Wanna Get Away and Anytime fares. Compared to Wanna Get Away fares, this offers more points, transferable flight credits, and same-day confirmed changes and standby, all of which are useful perks.
The pricing is roughly in line with what I was expecting, and the Wanna Get Away Plus fares are a bit closer to Wanna Get Away than Anytime. I definitely think this is more of a niche offering. While the premium isn't unreasonable, I'd say this all comes down to whether you value standby or same-day confirmed flight changes.
To Southwest flyers, what do you make of Wanna Get Away Plus fares?