Southwest Airlines has just placed a large aircraft order, and you'll never guess which plane the airline chose (I'm just kidding — of course you will).
Southwest boosts Boeing 737 MAX order
Southwest Airlines and Boeing have today announced an order for an additional 108 Boeing 737 MAX 7 aircraft. This supports Southwest's fleet modernization strategy, and provides flexibility for the airline to expand its fleet. This complements Southwest's existing Boeing 737 MAX order, which I'll talk more about below.
For context, the 737 MAX 7 is the smallest but longest range version of the 737 MAX family. The plane can fly an impressive 3,800 nautical miles, and can seat up to 172 passengers (though that's in a very dense configuration, which Southwest is unlikely to have).
Currently the 737 MAX 8 and 737 MAX 9 are in service with many airlines, while both the 737 MAX 7 and 737 MAX 10 haven't yet been certified. However, certification for the 737 MAX 7 is expected to happen in the coming months, possibly even before the end of the year.
Here's how Southwest CEO Bob Jordan describes this order:
"We have a long history with Boeing, dating back more than 50 years to the day we commenced service with three Boeing 737 aircraft serving three cities. They're part of our history and part of our future as we continue to recognize the many efficiencies and cost savings of a single fleet."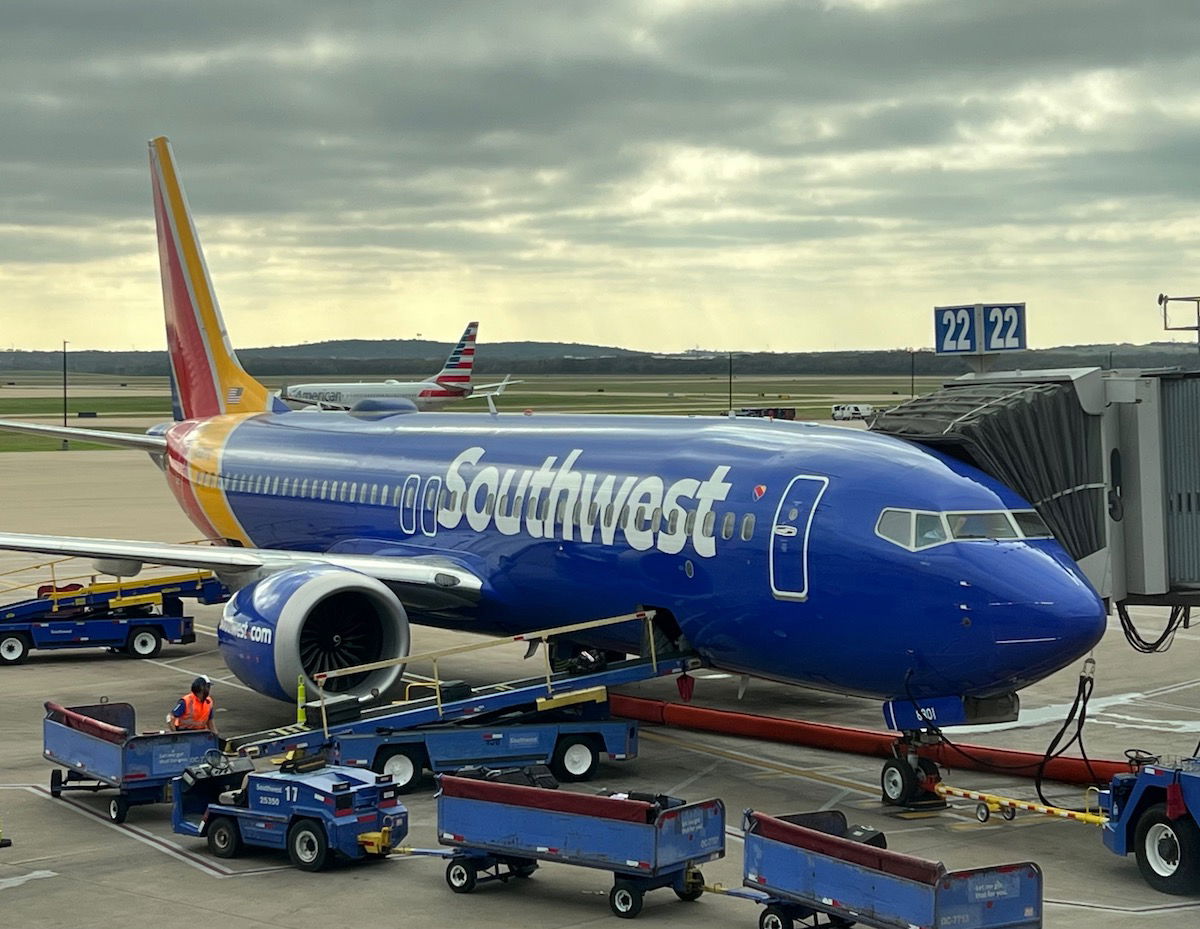 Southwest has over 500 Boeing 737 MAXs on order
As it stands, Southwest has an outstanding order for 573 Boeing 737 MAXs, comprised of:
A firm order for 302 Boeing 737 MAX 7s, to be delivered between 2024 and 2031
A firm order for 271 Boeing 737 MAX 8s, to be delivered between 2023 and 2029
Meanwhile Southwest's current fleet has 814 planes, comprised of:
400 Boeing 737-700s
207 Boeing 737-800s
207 Boeing 737 MAX 8s
As you can tell, at this point Southwest has its fleet renewal strategy all figured out. If the airline eventually retires all previous generation Boeing 737s, it will have 780 Boeing 737 MAXs. Wow!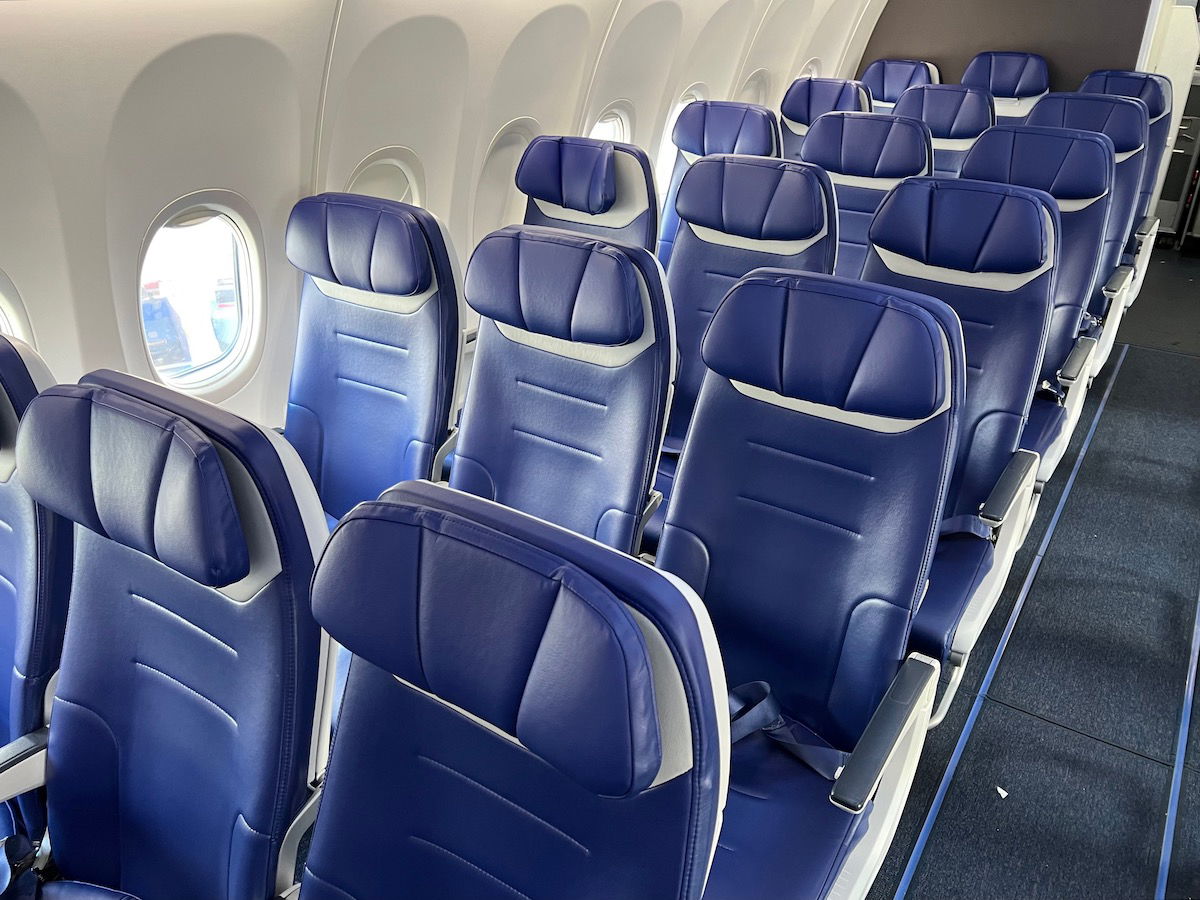 Southwest's interesting Boeing 737 MAX variant choices
I don't think anyone is surprised that Southwest is sticking to being a Boeing 737 operator in the long run, since there are huge synergies to having a single aircraft type. What I find most interesting is how the airline is exclusively sticking to the two smaller variants of the jet, rather than the two bigger variants of the jets.
To me, the specific selection of aircraft variants is one of the most fascinating aspects of fleet planning and revenue management. Regardless of which aircraft family we're talking about, on the one hand, logically you'd think that you'd go for a larger variant of a jet, since it potentially has much higher capacity:
The incremental cost of ordering a larger variant of the jet isn't huge
Larger jets have much lower unit costs, so the amount of revenue you need per seat to breakeven is lower
No matter which Boeing 737 MAX variant you choose, two pilots will be needed, and they'll probably be paid the same; however, for a larger variant you might need an extra flight attendant, which is an incremental cost
With the demand for air travel continuing to grow over time, and airports being more congested, you'd think that you'd want larger variants of aircraft, to meet growing demand
Yet ordering larger variants is a double edged sword. The reality is that in a lot of markets, it's just hard to fill 200+ seats on an aircraft. Having so many seats often leads to airlines needing to discount fares, which can destroy margins.
In many ways, this is the issue that some ultra low cost carriers are facing in the United States. They're increasingly getting larger variants of aircraft and are cramming more seats than ever before into them, and they're struggling to fill those seats. It's especially tough when you're serving point-to-point markets, and aren't using a hub-and-spoke system.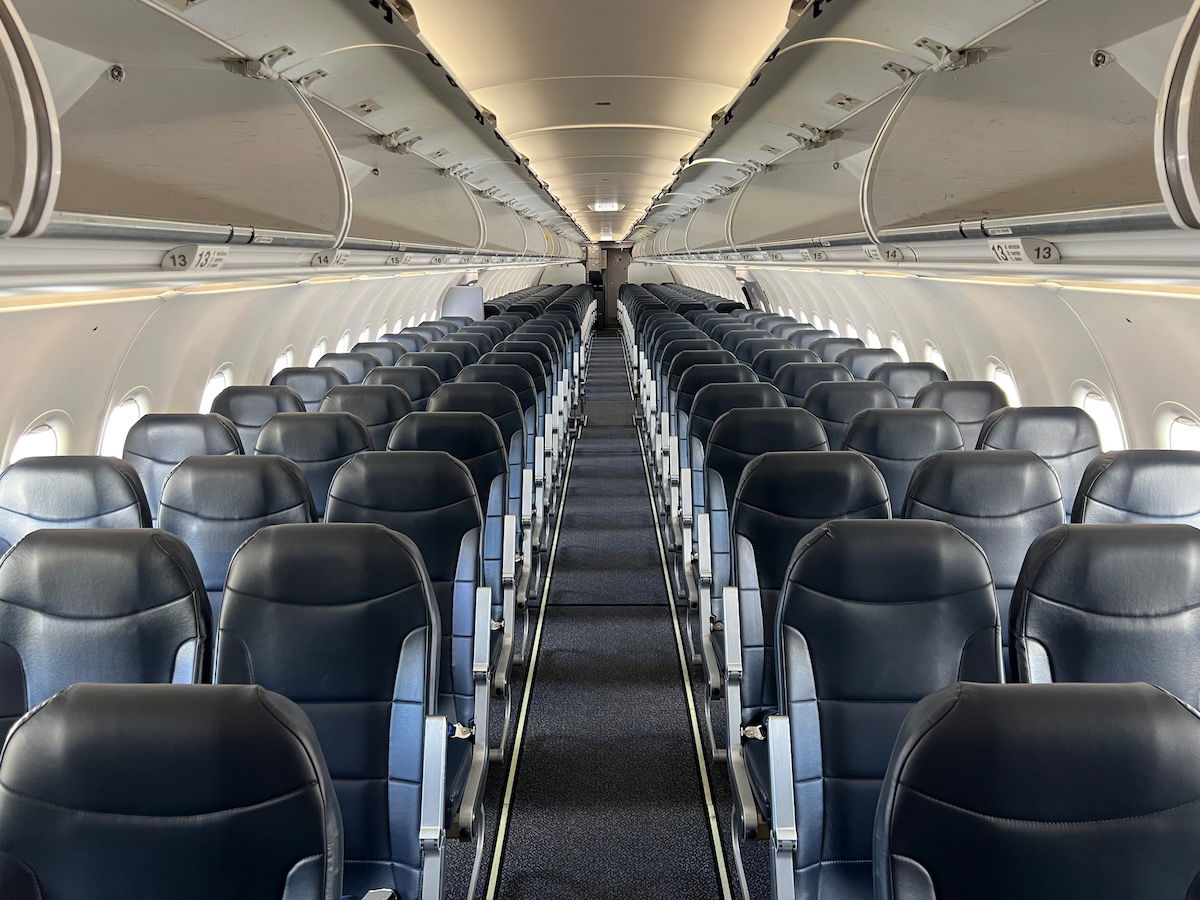 Bottom line
Southwest Airlines has upped its Boeing 737 MAX 7 order by 108 jets. At this point Southwest's outstanding 737 MAX order consists of 573 jets, and when you add in the 207 737 MAXs already in the fleet, the airline has firm plans for a fleet of 780 737 MAXs by 2031.
The scale of Southwest's order for a single aircraft type is unlike what we see at any other airline. I just continue to be surprised by the sole focus on the smaller variants of the 737 MAXs, rather than the bigger ones.
What's your take on Southwest's Boeing 737 MAX order?