Ryanair is known for sometimes having rowdy passengers who are looking to party. After all, it's Europe's largest airline, and it operates lots of leisure routes. The airline is hoping to minimize drama on some popular flights this summer, by limiting the alcohol passengers can bring onboard.
Ryanair bans duty free alcohol in cabin
Many people like to buy alcohol in duty free, prior to taking an eligible flight. In almost all cases you're free to take this onboard with you, though you can't consume it on the plane. That's because virtually all aviation authorities ban passengers from consuming alcohol not served by a flight attendant.
However, many people think that rules are meant to be broken, so you do sometimes see people consuming their own duty free alcohol… especially on Ryanair.
Ryanair has implemented some new rules on flights between the United Kingdom and popular vacation destinations in Spain, including Alicante, Barcelona, Ibiza, Malaga, Palma, and Tenerife South. On these flights, Ryanair is banning passengers from bringing alcohol purchased at duty free into the cabin with them.
Bags will reportedly be searched at the gate, to ensure that nobody is violating the rules. If you do buy alcohol at duty free, the airline will tag the bag at the gate, and place it in the cargo hold free of charge. This assumes you have purchased priority boarding, or have a small piece of hand luggage.
Here's how Ryanair explained this rule in an email to customers:
"In order to prioritize the comfort and safety of all passengers, Ryanair will implement the following restrictions on your upcoming flight to Spain. Customers will not be allowed to carry alcohol on board and all cabin baggage will be searched at the boarding gates."

"Any alcohol purchased in airport shops or elsewhere must be packed carefully in a suitable item of cabin baggage, which will be tagged at the gate and then placed in the aircraft hold free of charge if you have purchased priority boarding or have a small piece of hand luggage. If the bag is unsuitable for placing in the hold (e.g. plastic bag) then customers will be required to dispose of the alcohol in the bins provided."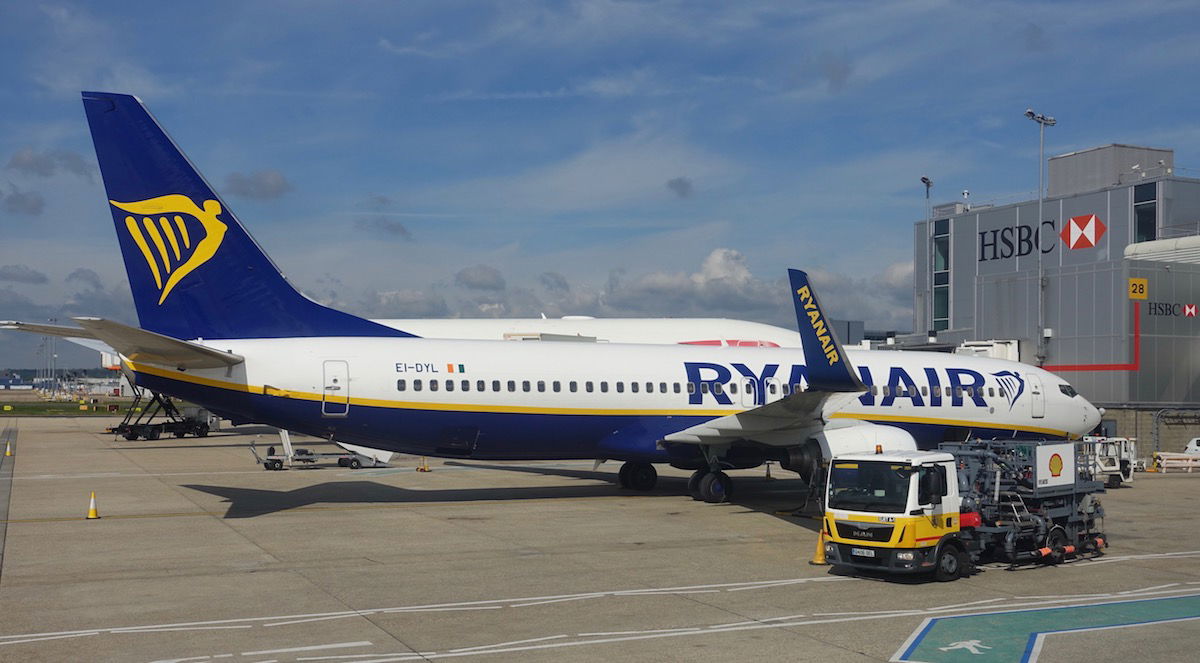 Is Ryanair bluffing about enforcement?
I imagine that Ryanair does have some serious issues with people consuming their own alcohol inflight. We see stories all the time about rowdy behavior on Ryanair flights.
Call me a conspiracy theorist, but I can't help but imagine that Ryanair's motive is at least partly that it doesn't want duty free alcohol purchases cannibalizing the carrier's own alcohol sales onboard. After all, Ryanair makes a lot of money on ancillaries. Several years back, the company's CEO even argued that he hopes the airline can eventually offer free tickets, and still make money on transporting passengers.
Next, I'm highly skeptical of Ryanair's threat to enforce this policy. Part of Ryanair's business model is that the airline has very fast turnaround times, and staffing is also minimal. Yes, I imagine gate agents will stop someone if they see them carrying a duty free bag that obviously has a bottle in it.
However, I'd be willing to bet that not all carry-on bags will be searched for alcohol. That would be incredibly time consuming, and would require a significant increase in staffing, or longer turnaround times.
Lastly, the logistics here seem like a pain, especially since I'm sure many passengers won't be aware of this policy. Say you check a bag, then have a backpack to take onboard, and then have a duty free bag. Most people will probably then be forced to check their backpack, which could contain essential items (medicine, keys, money, etc.). Something tells me we may see an uptick in theft from gate checked bags, given that presumably more valuables will be in there.
Bottom line
Ryanair is taking some drastic measures on flights between the UK and Spain this summer. The airline is banning passengers from bringing duty free alcohol onboard aircraft. Instead, this alcohol will need to be gate checked, and bags will even reportedly be searched at the gate.
I'm skeptical of the enforcement of this, though hopefully it leads to a reduction in poor passenger heavior.
What do you make of Ryanair's duty free alcohol ban?