This week American Airlines' most senior employee is celebrating his 80th anniversary. No, not his 80th birthday, but his 80th anniversary of working for the airline.
Al Blackman celebrates 80 years with American Airlines
Azriel "Al" Blackman is this week celebrating 80 years of service with American Airlines. Al is an aviation maintenance technician based in New York. Not surprisingly, Blackman holds the Guinness World Record for having the longest career as an airline mechanic.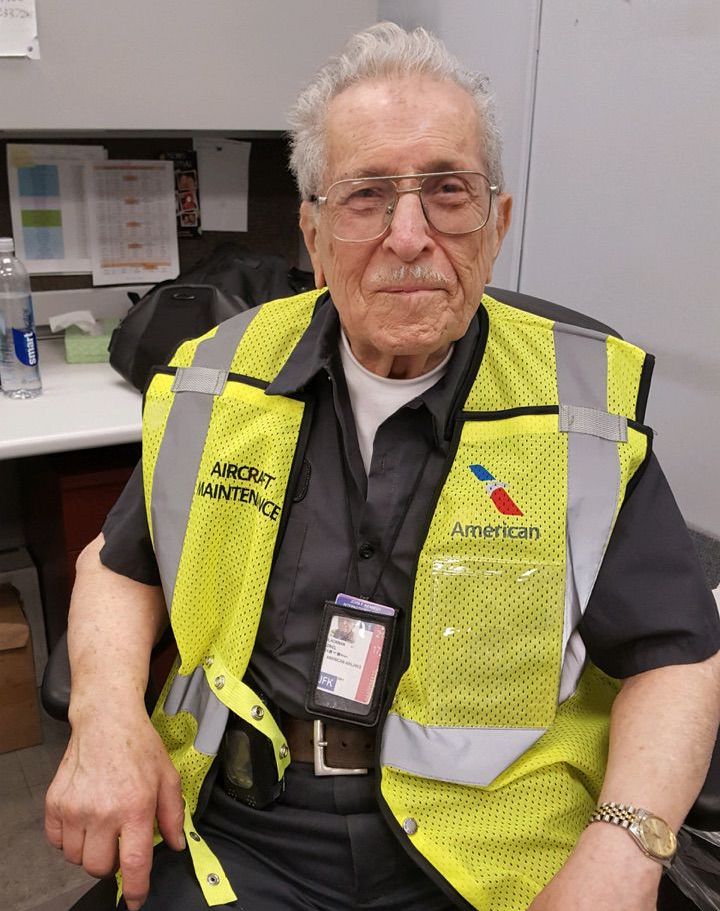 In 1942, Blackman graduated from Aviation High School in Manhattan and started working at American Export Airlines (a predecessor to American Airlines). He initially worked as an apprentice in the sheet metal shop, making 50 cents per hour. Obviously he worked his way up from there.
I'm not sure if it's still the case, but as of a few years ago his shift would start at 5AM, but most days he'd arrive at work just a bit before 3AM (as one does).
Rumor has it that American will be celebrating his 80th anniversary this week, and I imagine the airline will soon have a press release about this. For his 75th anniversary, the airline dedicated a Boeing 777 in his honor, which he then took on a joyride above New York. Former American CEO Doug Parker was even in attendance.
Below you can see a video from Al's 75th anniversary party (like I said, I bet we'll see one from his 80th anniversary as well).
This is a pretty amazing feat
Many will no doubt be in disbelief that a 96-year-old is still working, and make jokes about the "American dream." Fair enough.
Personally I can't help but just be overjoyed when I hear stories like this, mainly because these kinds of employees typically have such passion for what they do. During his 75th anniversary celebration, Blackman commented "when you like what you do, it's not work." Amen.
Most of us can only dream of being alive at the age of 96, let alone being able to come to work every day and do something that we enjoy and find fulfilling. I imagine his job gives him a great deal of fulfillment and joy.
Now, I'd imagine that some of Blackman's work may be double checked, but assuming he's not coming to work every day because he has to in order to make ends meet, I think that's a pretty awesome milestone.
Similarly, I recently wrote about American's most senior flight attendant, who is 86 years old and celebrating her 65th anniversary at the airline. She's also an awesome vibe.
Bottom line
A 96-year-old American Airlines mechanic is celebrating his 80th work anniversary, making him the most senior employee at the airline, and probably the most senior employee in the airline industry. There should be some festivities for him at the airline this week, and I imagine we'll also see a press release soon.
Keep it up, Al!