Lufthansa is expected to soon introduce its new premium cabin seats, which will be known as Allegris. This will include a new business class product (to be installed initially on newly delivered A350s and 787s), as well as a new first class product (to be installed initially on newly delivered A350s).
Lufthansa's rollout of its new premium cabins has been the laughing stock of the industry for years. Lufthansa announced its new business class in 2017, and six years later, not a single aircraft has these new cabins.
The airline is now facing even further delays. As I wrote about a couple of months ago, Lufthansa's new first class is now delayed, and there's an additional update on that. Also keep in mind that while the first aircraft with the new business class was supposed to start flying in late 2023, that has now been delayed to 2024 as well.
New Lufthansa first class production delays
In July 2023, Handelsblatt reported that Lufthansa's new first class is facing some production delays. The seat is manufactured by Collins Aerospace, but there are reportedly some supply chain issues with getting the seat into service. At this point Lufthansa's plan is no longer to introduce this product in early 2024, but rather to introduce it at some point in 2024.
For the past few months, Lufthansa has reportedly been trying to decide how best to proceed. The options were either to keep the newly delivered aircraft grounded, or to start flying the planes, but without a first class cabin.
German website aeroTELEGRAPH reports an interesting update on this front. As you'd expect, keeping these planes grounded would have been a very costly solution, so it's not surprising that Lufthansa plans to fly these planes.
Reportedly Lufthansa's intent is that once these A350s are ready to enter service, the airline will simply keep the area of the first class cabin unoccupied (and of course it will be separated from business class with a curtain). The airline will then install one row of economy seats — those won't actually be used by passengers, but rather are reportedly required to get the plane certified for the purposes of evacuations.
Now, it's anyone's guess when the first of these A350-900s enters service, given that Lufthansa is also having delivery delays with its new business class.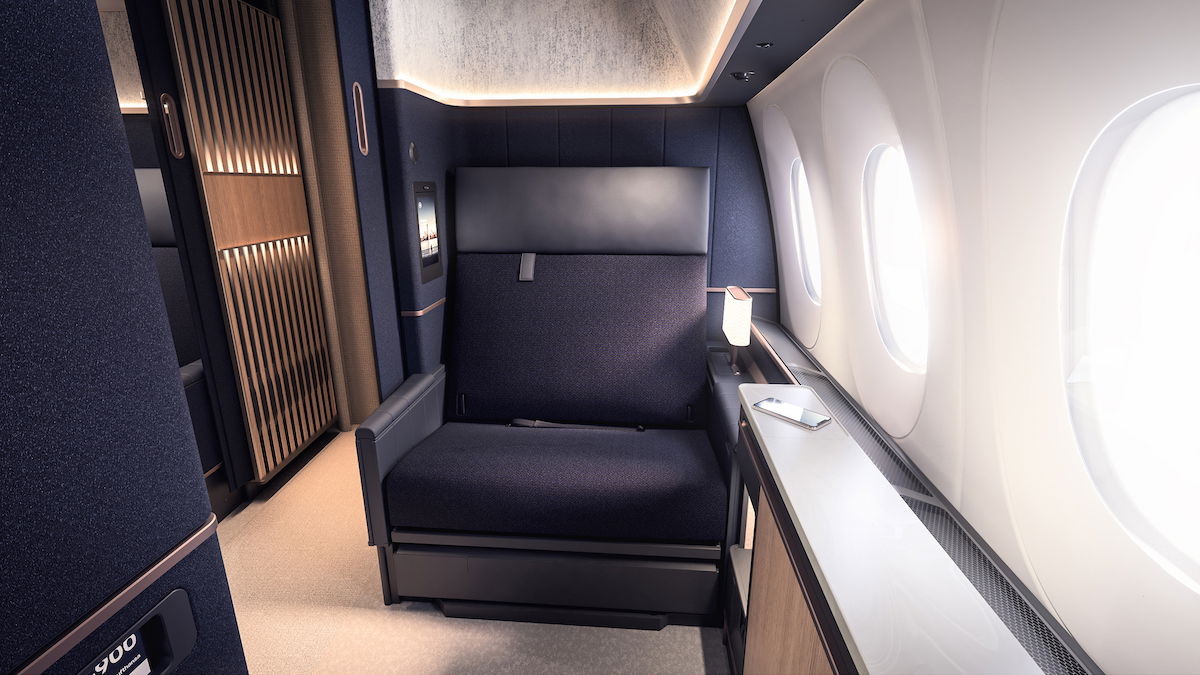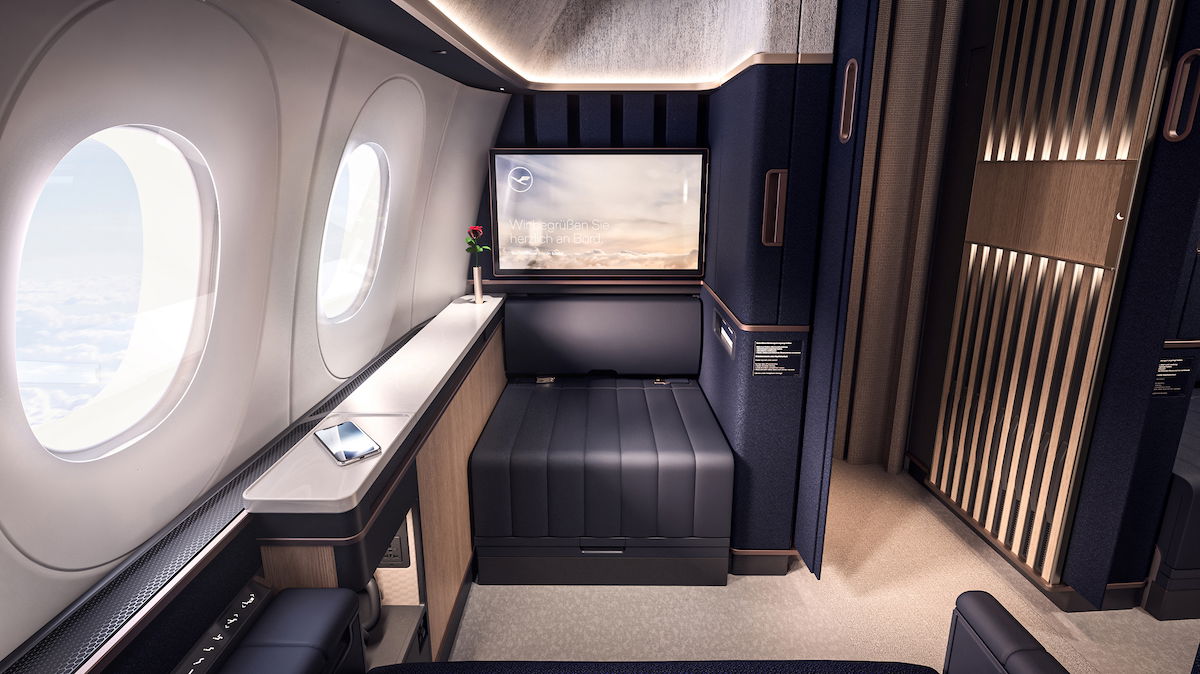 Is Lufthansa's new first class just a trial?
Not only is Lufthansa facing production issues with its new first class, but there are questions about whether the airline is actually committed to introducing this new product on a widespread basis. FlyerTalk member Raul_R reports attending the Allegris launch event back in the spring, and being told the following:
During the Berlin event of Allegris in early spring I was clearly told during several conversations, that at first only ONE plane will have that cabin, running it for several months to get enough feedback and ONLY after that the final decisions will be made.
Of course I can't personally vouch for this, but that sure would be interesting. If Lufthansa only intends to introduce this product on one aircraft at first, then trial it for several months, and then introduce it on a more widespread basis based on customer feedback, it could be many years until a decent number of planes have this product.
Personally I'm skeptical about Lufthansa's new first class plans. While the window seats look perfectly nice, the double suite in the center makes no sense whatsoever.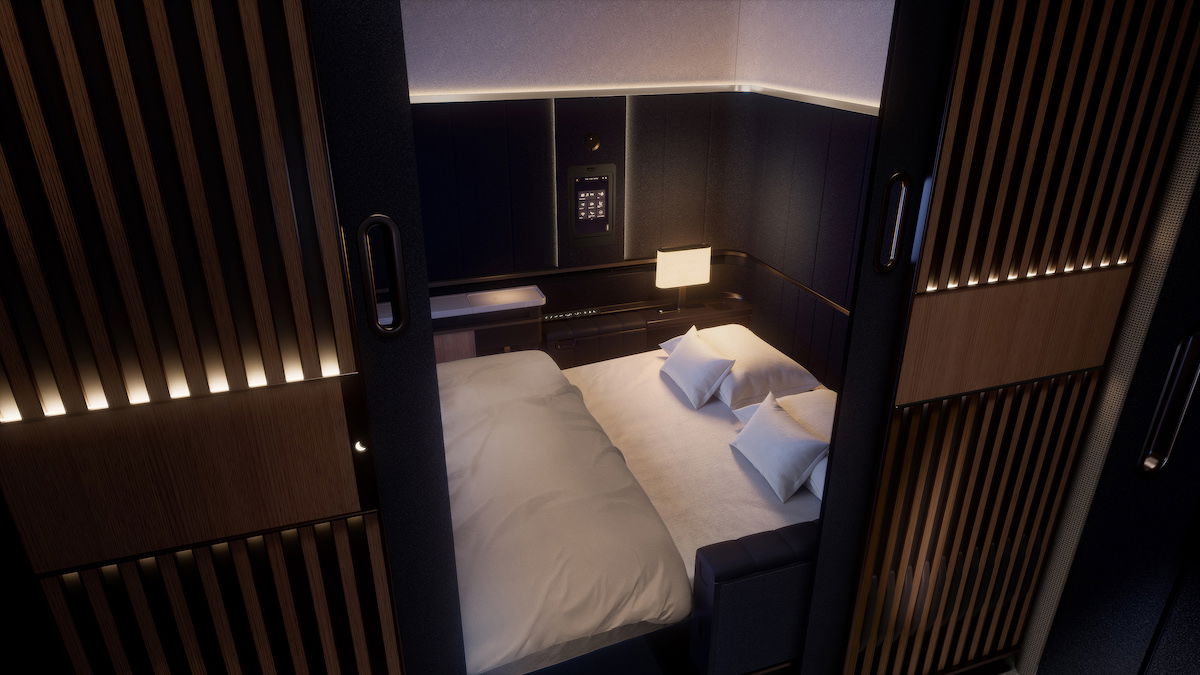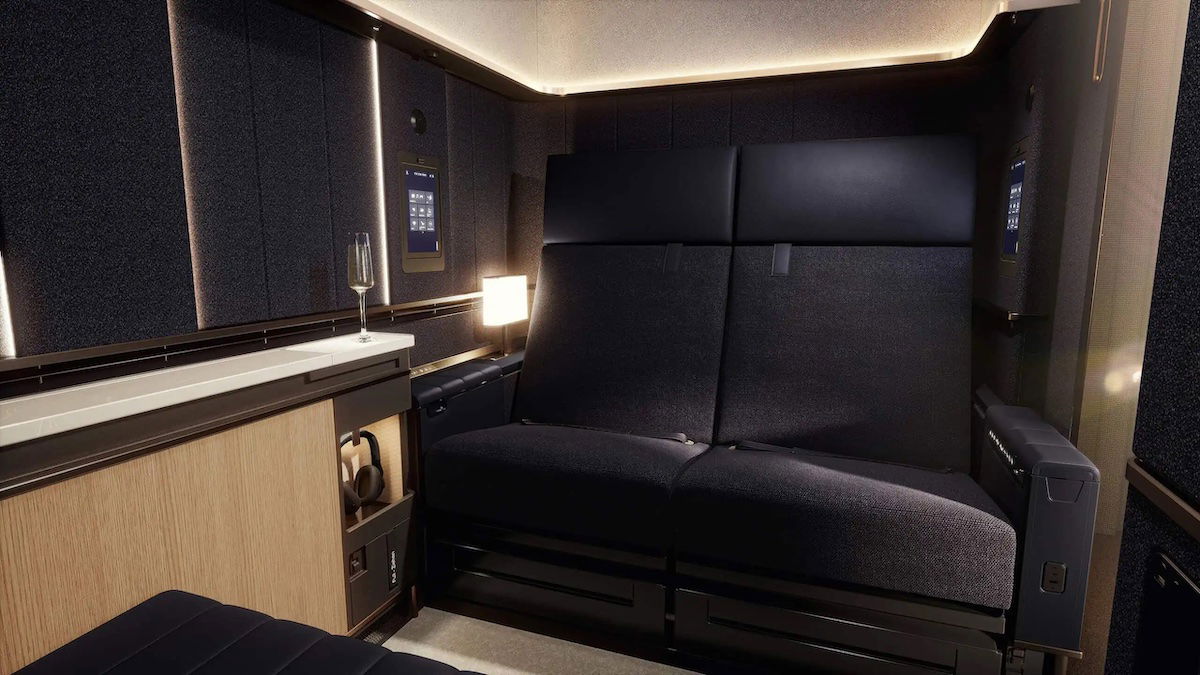 Sure, the concept of having a space for two people to fly together sounds great, but it doesn't look spacious at all, and offers limited flexibility in terms of one person being able to sleep while the other person stays up. There's not even an armrest between the two seats.
Furthermore, maximizing revenue for a cabin with just two standard seats seems challenging. You want to create a first class product that customers can reliably book, but how do you do that when there are just two regular first class seats to book? And if no one books the double suite, at what point do you sell that to a single passenger?
So while it's almost unheard of for an airline to backtrack on a new first class product, I can't help but wonder if there might be some changes coming to Lufthansa's new first class.
As much as I'm happy to see Lufthansa introducing new premium products, it seems to me like the airline way over-engineered this. I mean, Lufthansa is also promoting how it has seven different kinds of business class seats in its Allegris cabin. Is that much choice really a good thing in terms of managing passenger expectations?
Bottom line
Lufthansa is having production issues with both its new first and business class. Now Lufthansa's new business class is expected to be introduced in early 2024, while Lufthansa's new first class is expected to be introduced later in 2024.
Lufthansa still plans to fly its A350s once they're ready to go (rather than keeping them parked, which is too costly), and the airline will simply block off the first class cabin. A row of economy seats will be installed there for certification reasons, but the seats will remain unoccupied.
Then there's the whole question of whether Lufthansa is even committed to its new first class product, given the questionable logic of the concept.
What do you make of Lufthansa's new first class struggles?