Porter Airlines is currently undergoing a major expansion. While the airline has historically operated De Havilland Dash 8-400 turboprops out of Billy Bishop Toronto City Airport (YTZ), the airline has ordered up to 100 Embraer E195-E2 aircraft, which will be used to expand across Canada.
One of the challenges with trying to grow is that it can be tough to secure gate space at major international airports, all while creating a pleasant passenger experience. Porter has done a great job with that at its Billy Bishop Airport hub, but is struggling to do that at other airports. Along those lines, the airline has announced a unique and ambitious plan to grow in Montreal.
Porter expanding to a second Montreal Airport
Porter Airlines has announced that it's developing a modern passenger terminal at Montreal Saint-Hubert Airport (YHU). Construction on the new terminal is expected to start in mid-2023, and it should be operational by late 2024. The new terminal will be capable of serving over four million passengers annually.
The new terminal is expected to be 21,000 square meters (225,000 square feet), and will feature nine jet bridges. The terminal is expected to boast lounge-style seating for all passengers, as well as food and beverage concessions and retail vendors.
Porter already flies to Montreal Trudeau Airport (YUL), and plans to continue increasing its presence there, while also building a Canada-wide network at Montreal Saint-Hubert Airport. The airline has identified more than 10 potential routes, spanning from Vancouver in the west to St. John's in the east. Porter also plans to fly from the airport to both of its hubs in Toronto, and will fly both of its aircraft type to the airport.
Porter explains that the new terminal is modeled after the revitalization of Billy Bishop Airport, which Porter has been part of for 17 years.
The new terminal will also be open to other airlines, including Pascan Aviation, which is the only airline currently serving the airport. Pascan Aviation operates regional flights across Quebec from the airport. There are also plans for Pascan Aviation and Porter Airlines to codeshare, creating more connectivity throughout Quebec.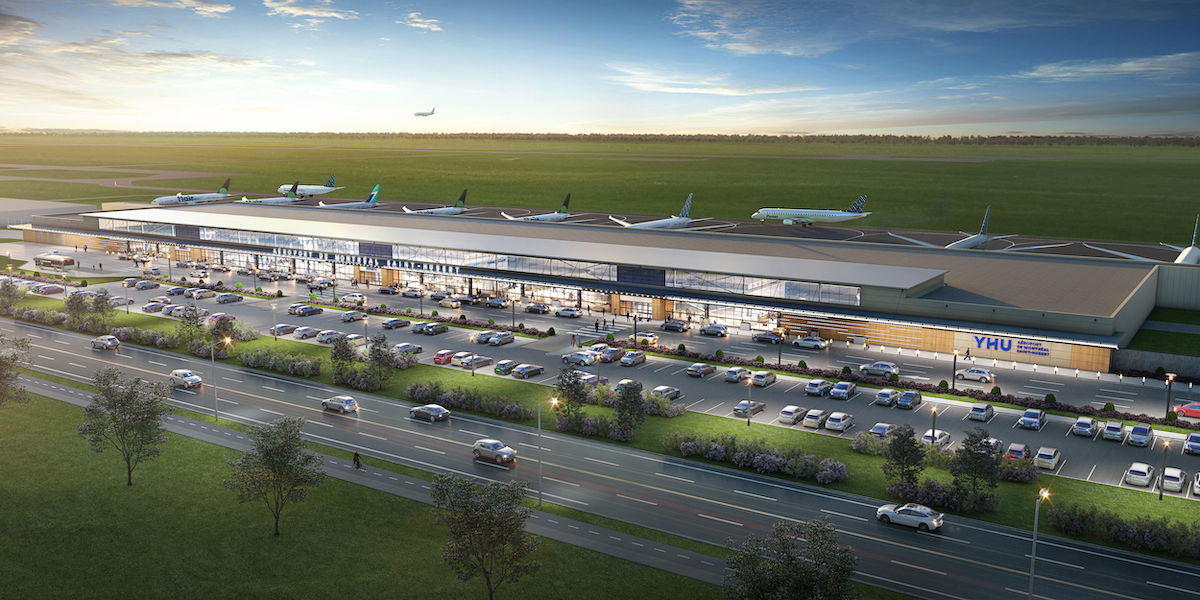 Will Porter succeed with a new airport in Montreal?
Porter is certainly thinking outside the box with its plans to expand in Montreal.
On the one hand, I imagine Porter's costs for using the airport will be pretty good, since that's usually the cost at smaller airports, especially with incentives. Furthermore, it's nice that Porter can offer a great passenger experience here, in terms of the terminal seating, as well as the ease of using the airport, given its small size.
On the other hand, in this announcement Porter keeps comparing Montreal Saint-Hubert Airport to Billy Bishop Toronto City Airport. The major difference is that Billy Bishop Airport is actually very convenient if traveling to & from Toronto, while Saint-Hubert Airport isn't closer to Montreal than the existing airport.
Admittedly you have a lot of people living around cities, and Porter also points out that the new airport has "a convenient location for a significant portion of the local market." Will that be enough to make this concept succeed? I'm not particularly familiar with Montreal, though I'm sure some OMAAT readers will have some insights.
The other challenge is that when you're trying to compete with a major airline like Air Canada, it's important to have a huge network and lots of frequencies out of a given airport. By splitting operations between two airports, Porter is limiting its ability to scale its network in terms of connection opportunities, easy rebooking, etc.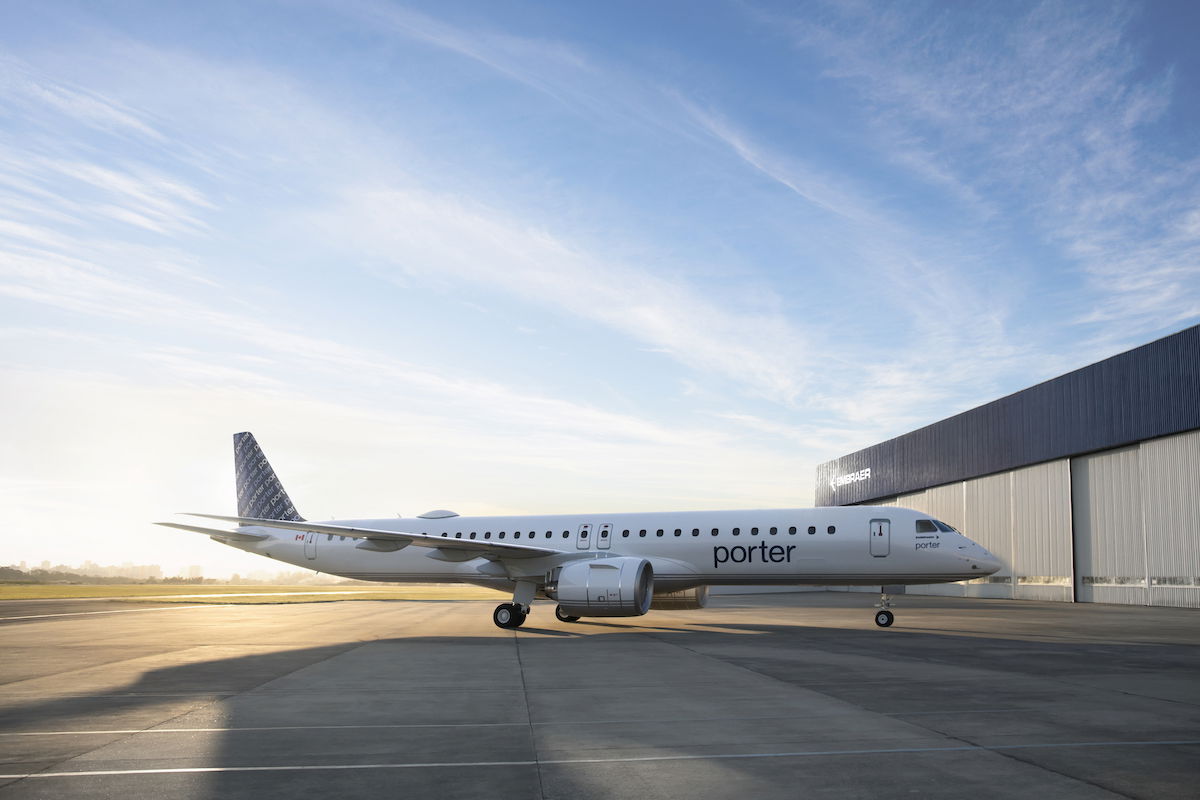 Bottom line
Montreal Saint-Hubert Airport will be getting a new passenger terminal, capable of handling over four million passengers per year. This is being done in partnership with Porter, which sees this as a great strategy for growing in Montreal, given the lack of room for growth at Montreal Trudeau Airport.
What do you make of Porter's plans to expand to a second airport in Montreal?