One of the things that has long impressed me about Marriott is the group's luxury hotel portfolio in the Mediterranean, especially with some of the high quality Luxury Collection properties. Marriott has just announced the details of its newest Luxury Collection property, and it's on an island that's truly pretty unspoiled.
Basics of Marriott's Aktis Suites & Spa Patmos
Aktis Suites & Spa is a resort that's located on the island of Patmos, Greece, part of the Dodecanese Islands. The property is currently undergoing an extensive renovation, and the plan is for it to reopen as a Marriott Luxury Collection property in the summer of 2024. What makes this so cool is that this will be the only luxury resort on the island.
The resort will initially feature 56 suites and villas, and then additional guest rooms are expected to be added in 2025. The resort will feature a signature restaurant, Plefsis Tavern, modeled after a traditional Greek taverna on the beach, with Dodecanese cuisine. The resort will also feature a bar and terrace with bay views, a refreshed spa with an indoor pool, a gym, and more.
Here's how Marriott describes the design inspiration for the property:
The concept for interior design, led by Patricia Anastassiadis, blends The Luxury Collection's authentic and experiential standards of luxury with Patmos Aktis' essence of simplicity. A soothing and calming colour palette of creams, whites and soft blue tones is set to be used throughout the resort. Local artwork and traditional Greek design touches are also slated to play an important role in referencing the island's ancestry and its beautiful, unique landscape.
Details of the reimagined property are otherwise limited as of now, though below are some renderings.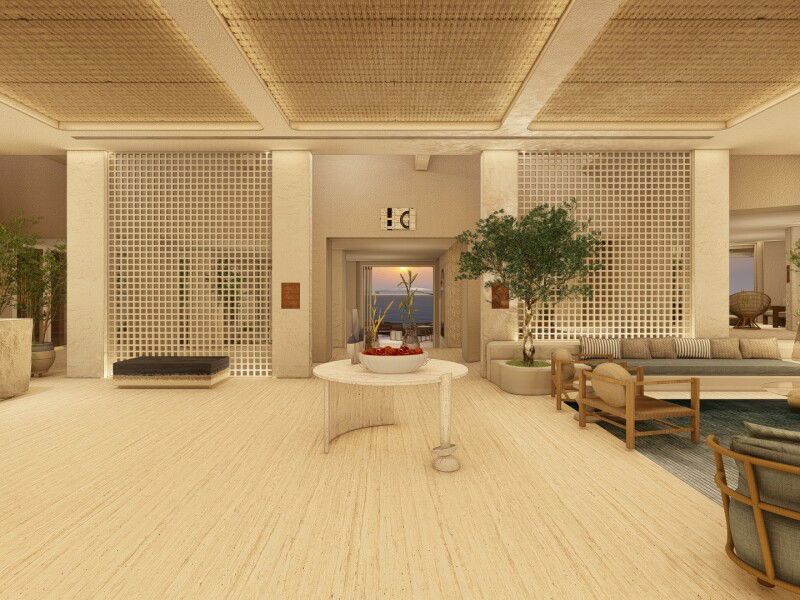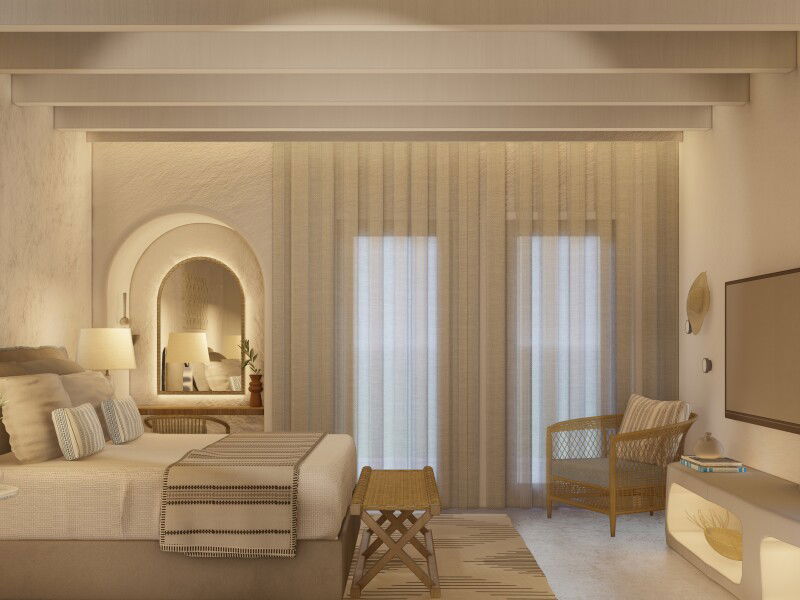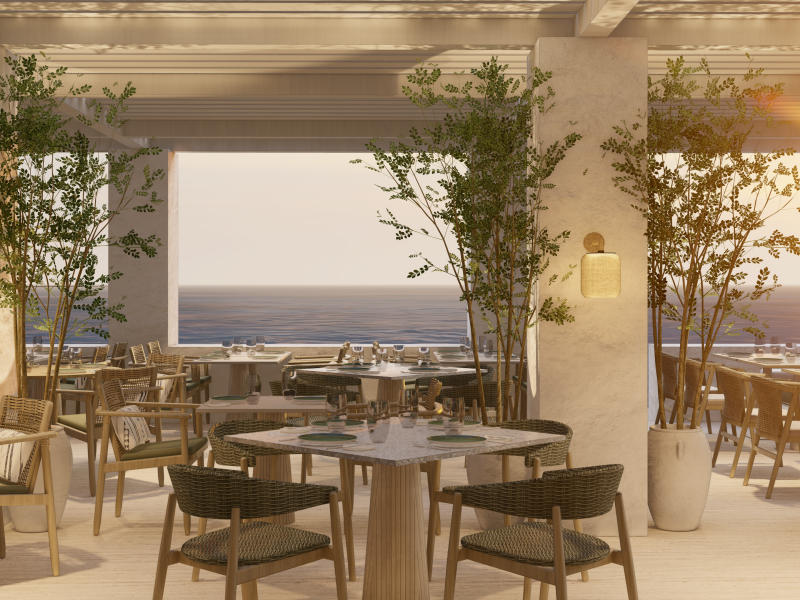 For what it's worth, you can visit the hotel's current website here. Below are some pictures of what the property looks like before the renovation. Honestly, the bones of the property look good, though I'm hoping that it's designed in a more charming way.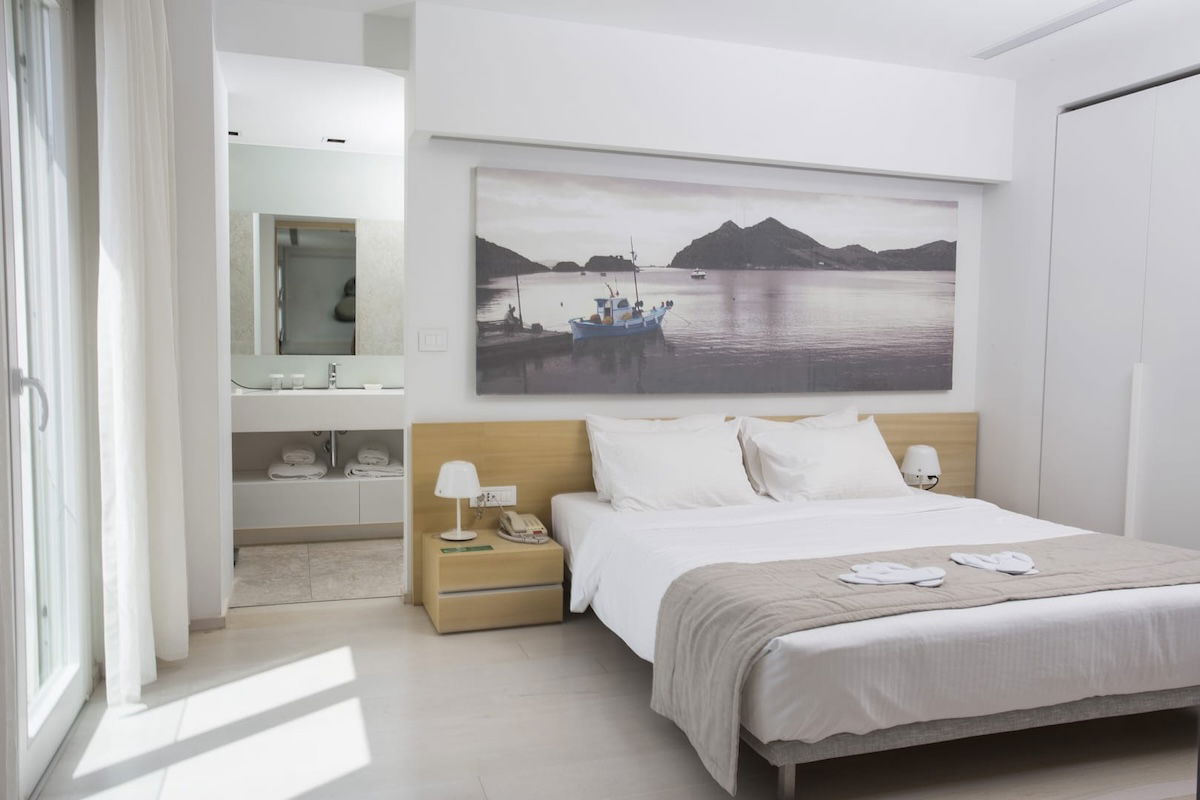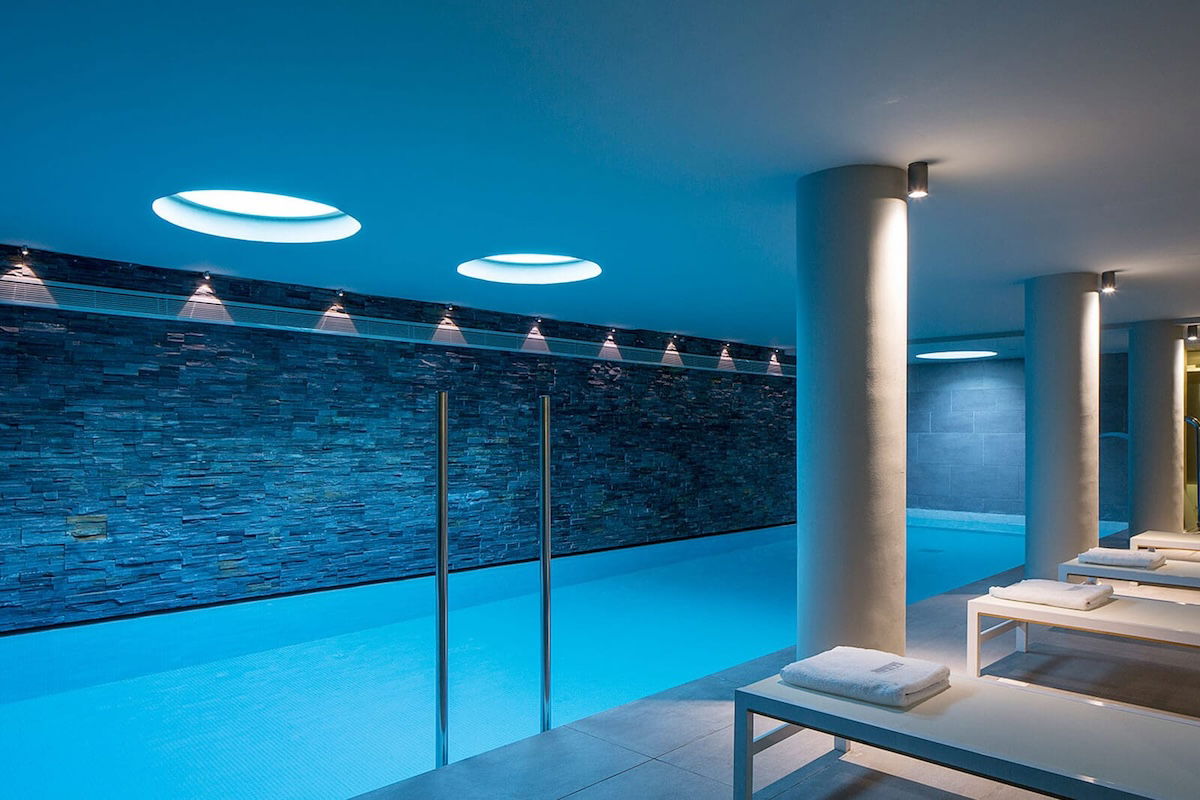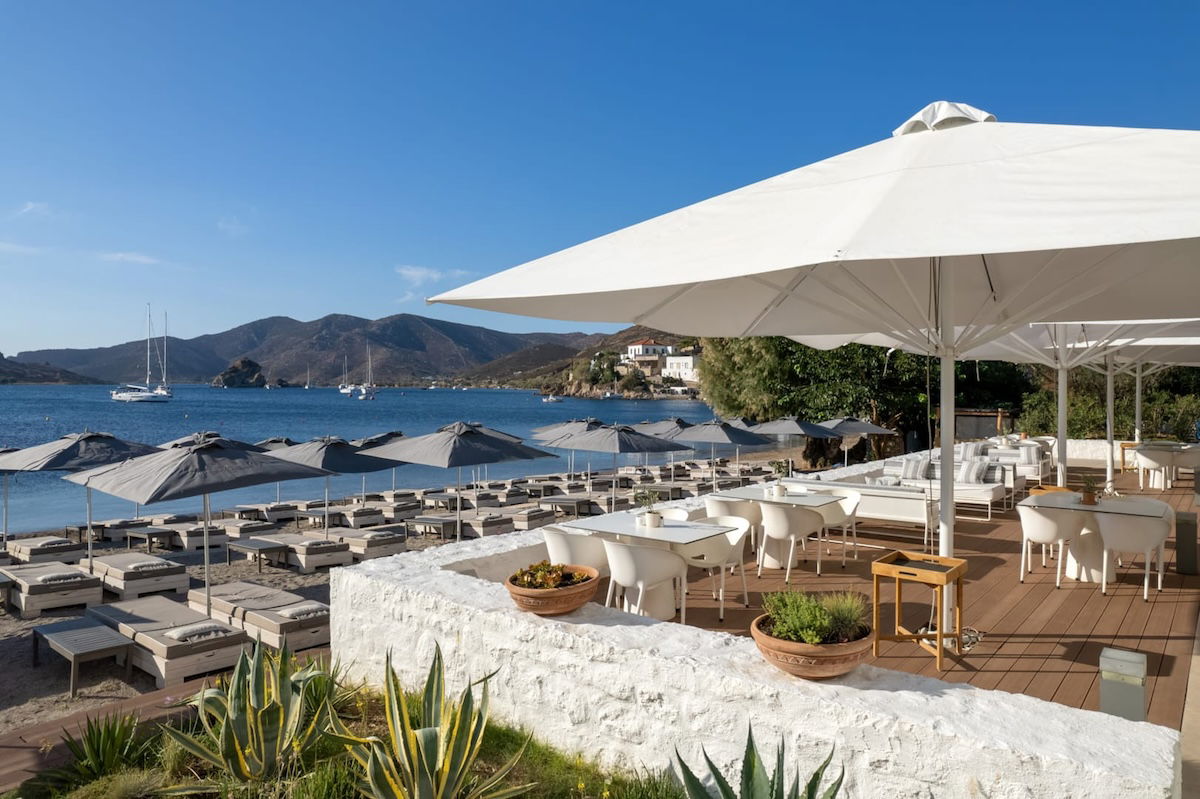 The hotel doesn't yet have a Marriott webpage and isn't yet bookable, but I'll be sure to post an update when it is.
I'm really excited about this Marriott addition in Greece
Greece is one of my favorite countries in the world — the climate is lovely, the landscape is stunning, the food is delicious, and there's something for everyone. While so much of the focus in Greece is on Mykonos and Santorini, the country has so much more to offer, as there are hundreds of islands you can visit.
So it's very cool to see Patmos get a Marriott Luxury Collection property, as Patmos is very much off the beaten track. Patmos doesn't even have an airport, and a ferry from Piraeus (the port of Athens) takes a minimum of seven hours, so it's quite a trek to get there. Alternatively, you can fly into Leros Airport and take a one hour ferry, or fly into Kos, and take a three hour ferry.
For those not familiar with Patmos, it's an island in the very east of Greece, not far from the Turkish coast (distance-wise, it's not far from Bodrum, Turkey). While I haven't been to Patmos, Ford visited a couple of years ago with a friend, and he enjoyed his visit.
I'm very interested in checking out this property, because Patmos doesn't have the same level of overtourism as you'll find in Mykonos and Santorini.
Bottom line
Aktis Suites & Spa in Patmos, Greece, will become Marriott's newest Luxury Collection property. This is an existing property that's being renovated and rebranded, and it's expected to open in the summer of 2024. This is an exciting new property to have access to, given that it will be the first luxury property on the island. Patmos offers a vastly different experience than what most tourists get when visiting Greece.
Anyone else excited about Marriott's new Patmos property?