Lufthansa has just announced the details of its latest ad campaign, in celebration of Pride month. I appreciate that there's a bit more substance to this campaign than just adding a rainbow flag to social media handles.
Lufthansa launches LGBTQ+ Pride ad campaign
Lufthansa has just unveiled its newest marketing campaign, called "The World Says Yes to You." As Lufthansa describes it, with this campaign the company is "further positioning itself as a supportive company for the queer community and is again underlining its firm and unwavering commitment to openness, tolerance and diversity."
This campaign is being released ahead of the upcoming Christopher Street Day parades, for which Lufthansa will be one of the main sponsors in Frankfurt. The airline is using the hashtag #TheWorldSaysYestoYou for this campaign. We can expect ads in select German newspapers, in special interest magazines, and on large digital posters, initially in Munich, but then later also in Cologne, Frankfurt, Berlin, Stuttgart and Hamburg.
Here's how Carsten Hoffman, Lufthansa's Head of Brand Experience, describes the campaign:
"Lufthansa brings guests of all nations and cultures together and welcomes everyone on board regardless of gender, age, ethnic origin, religion, nationality, sexual orientation or identity. For queer people, however, traveling the world can often be associated with a feeling of discomfort: not everyone is welcomed everywhere with open arms. With our new Pride campaign, Lufthansa is celebrating people and places that embrace queer life. And, in doing so, we're helping queer people discover such places and more, all around the world."
Here's how Lufthansa describes some of the campaign spotlights that we can expect:
"To take one example, the campaign spotlights Konstantinos in Athens and his 'Queer Archive' where events, exhibitions and festivals are staged, and Nuala, who runs a surf school for queer people in Brazil. Brian, president of the Gay Rodeo Association in the USA, is a further featured individual."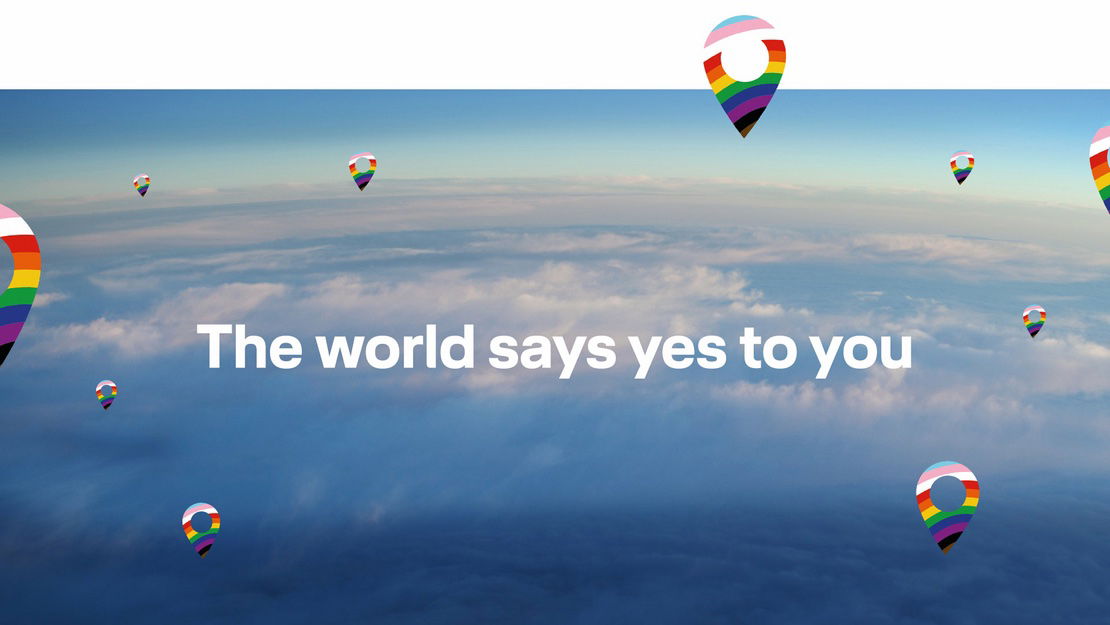 I appreciate Lufthansa's diversity initiatives
Lufthansa has pretty consistently been supportive of diversity, and has put some pretty bold planes out there making that point.
For example, since June 2022, the Lufthansa Airbus A320neo with the registration code D-AINY has been in a special "Lovehansa" livery, featuring rainbow colors both on the fuselage and inside the cabin.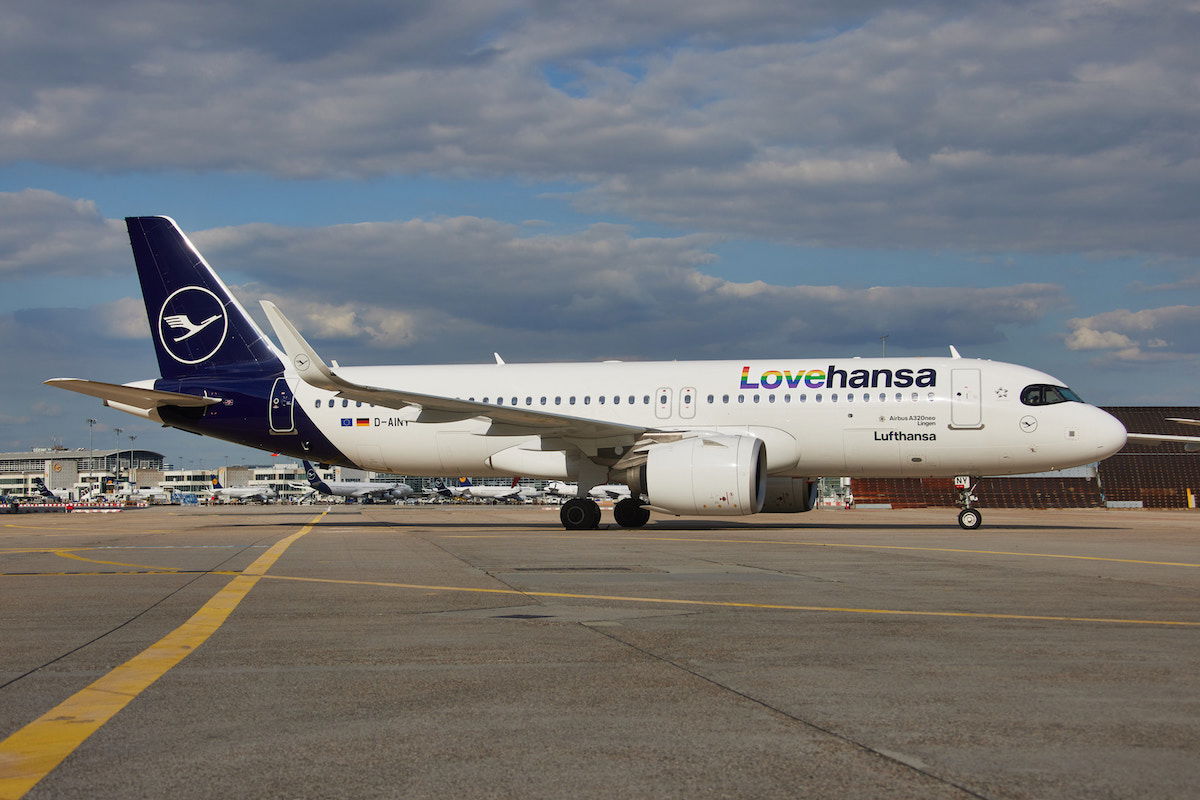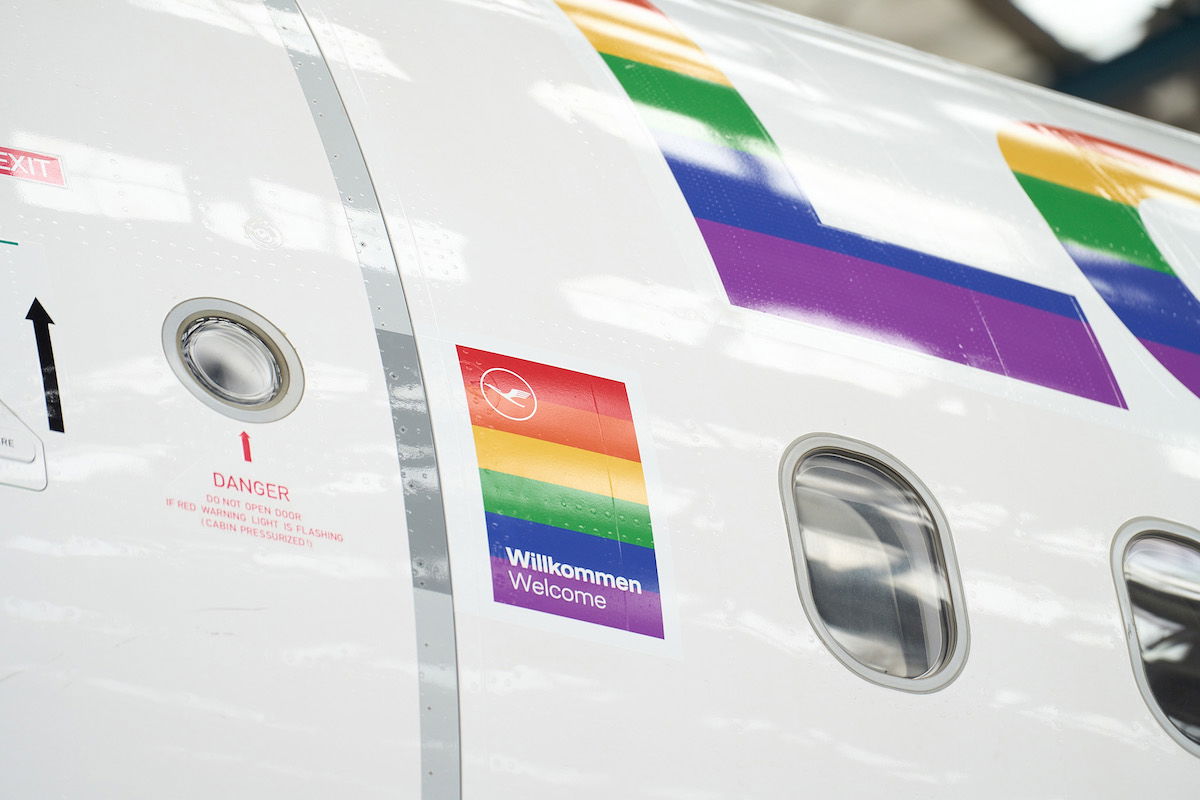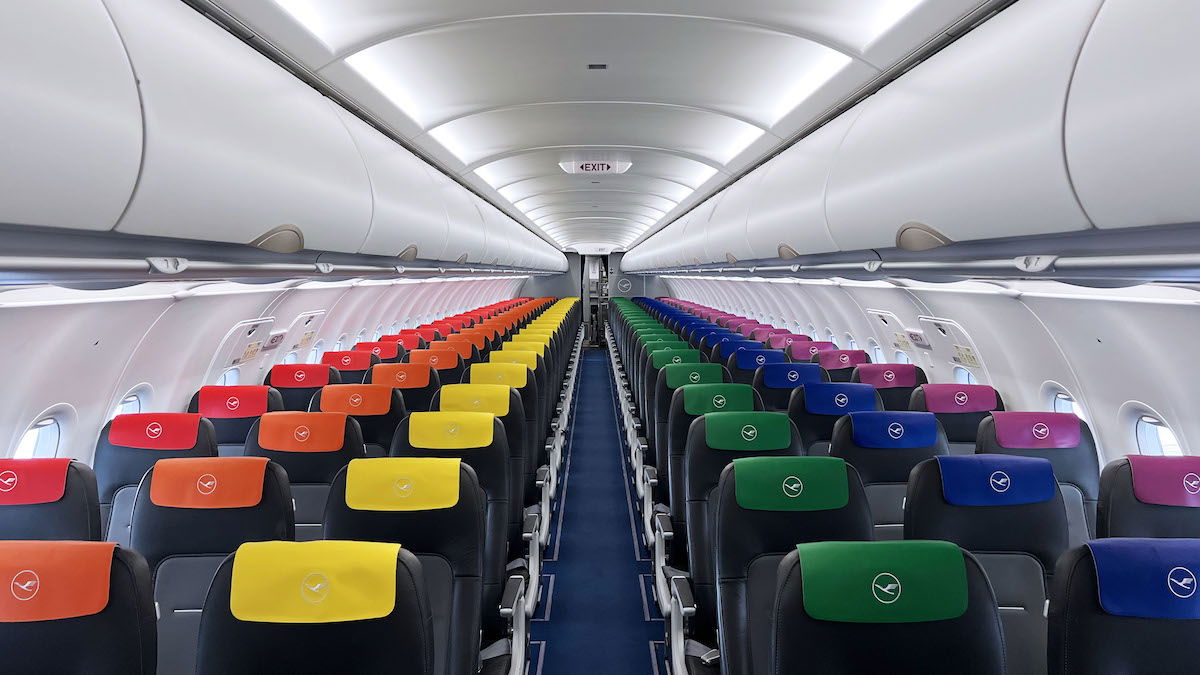 Furthermore, during the World Cup, the airline pained the Airbus A330 with the registration code D-AIKQ in a special "Diversity Wins" livery, and that was used to transport the German team to training. This was clearly intended to troll Qatar.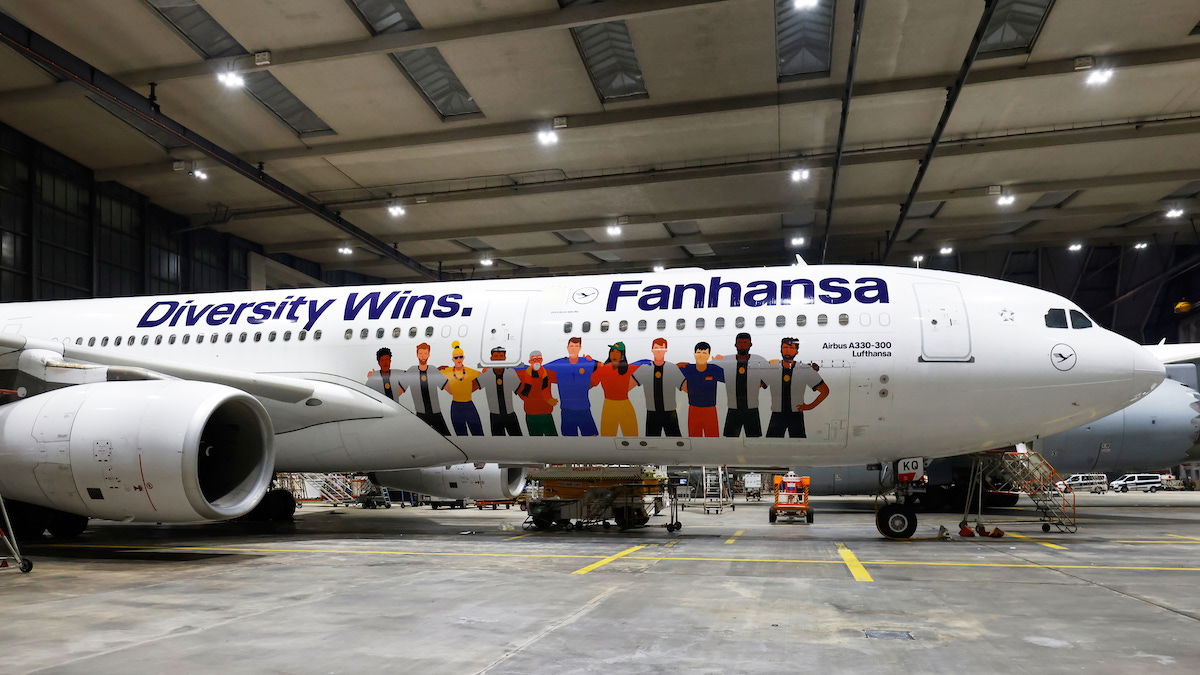 Corporate pandering generally doesn't do a whole lot for me, because actions are more important. I have to give credit to Lufthansa, though, for being more consistent than most other companies when it comes to promoting diversity, and not just during Pride month.
I also like how there's substance behind the message here. All too often, companies will just put a rainbow flag on social media channels and a float in a Pride parade, and then call it a day. I don't remember the last time that an airline actually had a Pride ad campaign with a message, like this one.
The airline is making a point that a lot of queer travelers can relate to — indeed, it can be hard to be yourself when traveling, because you won't be welcome everywhere for who you are. And even if you're not unwelcome, you still deal with a lot of awkward situations other travelers don't have to deal with.
Bottom line
Lufthansa has launched a new Pride ad campaign, named "The World Says Yes To You." The campaign is a bit more substantial than the usual support we see from travel brands, and tries to make an important point, recognizing that travel can sometimes be uncomfortable when you're queer.
What do you make of this Lufthansa ad campaign (assuming you're able to express yourself in a respectful way)?