It's not a good day to be flying with Lufthansa Group, or to be traveling through Frankfurt Airport.
Lufthansa Group comes to standstill worldwide
Lufthansa Group is currently facing an IT outage, which is causing massive flight disruptions around the globe. These issues apply to all Lufthansa Group airlines, including Lufthansa, SWISS, Austrian, Brussels, Eurowings, and Eurowings Discover.
The IT issues were triggered by construction work being done on Germany's railroad lines, as several fiber optics cables from Deutsche Telekom were damaged by an excavator near the carrier's headquarters and largest hub in Frankfurt.
Lufthansa Group's entire global network has come to a screeching halt, with hundreds of flights canceled, delayed, and even being diverted. This is impacting everything from the ability for passengers to check-in, to the ability for flights to be dispatched. Lufthansa Group currently estimates that operations will resume on a consistent basis by this evening.
Frankfurt Airport shuts down altogether
As perhaps one of the most extreme examples of what's going on, Frankfurt Airport has completely stopped accepting arrivals, even by non-Lufthansa Group airlines. That's so that the airport doesn't get overwhelmed with even more ground traffic than it already has. With no flights departing, the airport also doesn't want to handle any more arrivals.
So this morning we've seen flights to Frankfurt either canceled or diverted, to avoid even further traffic there.
You can expect that even once the IT issues are resolved, the impacts on operations will last for quite some time, given the domino effect of operational issues in the airline industry. After all, it can be hard to reposition crews and planes where they need to be following an outage like this.
What makes the timing of this even worse is that the trade union representing many airport ground workers is expected to strike at major airports in Germany on Friday, as part of an ongoing labor dispute. So even if operations do recover by tomorrow or so, expect things to get worse again on Friday, unless that strike is called off.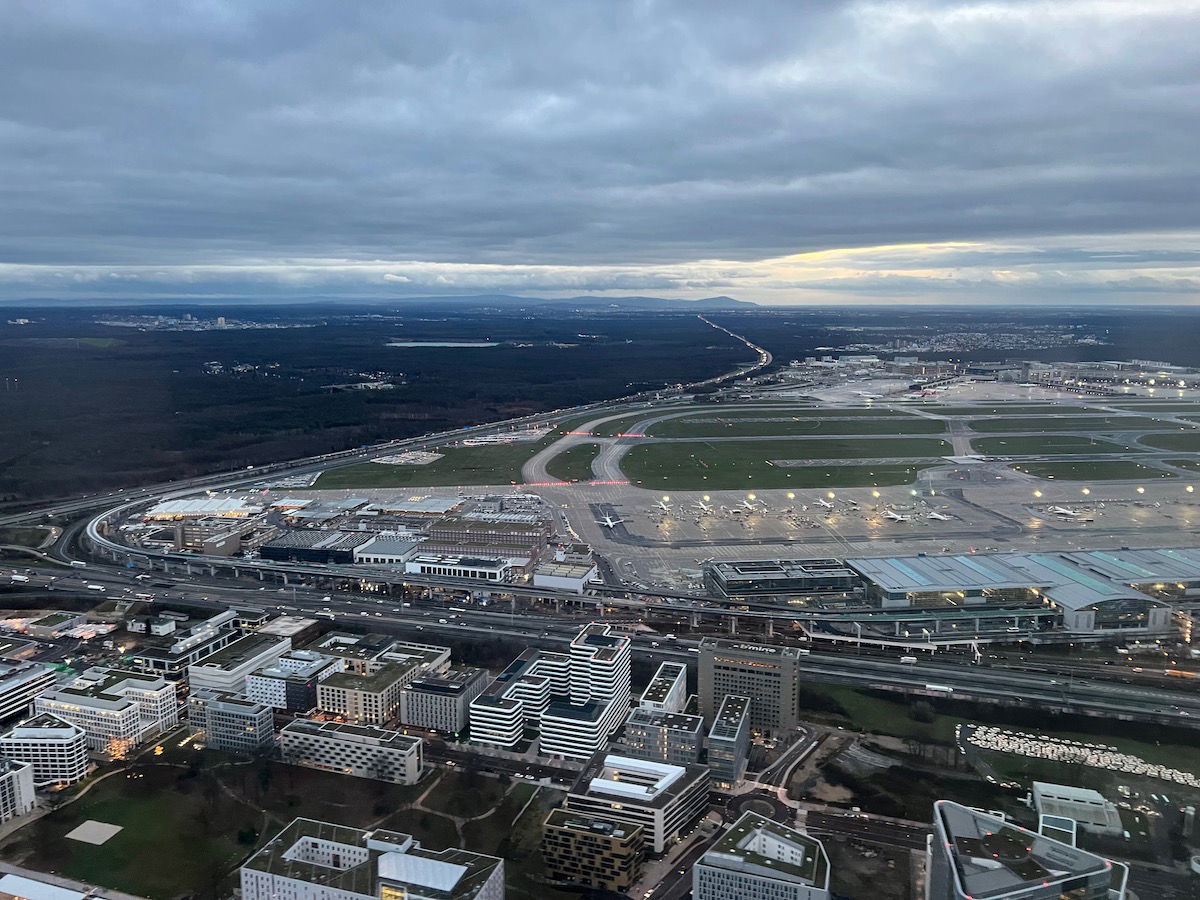 Bottom line
Lufthansa Group is facing a massive IT outage this morning, caused by some cables being damaged on Germany's rail lines. Lufthansa Group flights worldwide have been canceled and delayed, and flights are even being diverted. Furthermore, Frankfurt Airport has shut down altogether. If you're scheduled to fly with Lufthansa Group today, good luck…
What do you make of this Lufthansa IT outage?