Kylie Jenner is making headlines at the moment for her private jet usage, though I'm not sure I get why this in particular is getting backlash, because it seems perfectly in line with her brand and everything she stands for?
Kylie Jenner's very short private jet flights
This controversy started when Kylie Jenner posted a picture on Instagram with her boyfriend Travis Scott (I think that's what he is, I'm not up to date on the drama?) in front of their private jets, with the caption "you wanna take mine or yours?"
Kylie has a Bombardier Global 7500, while Travis has an Embraer Lineage 1000 (a variant of the Embraer 190, which is a commercial jet).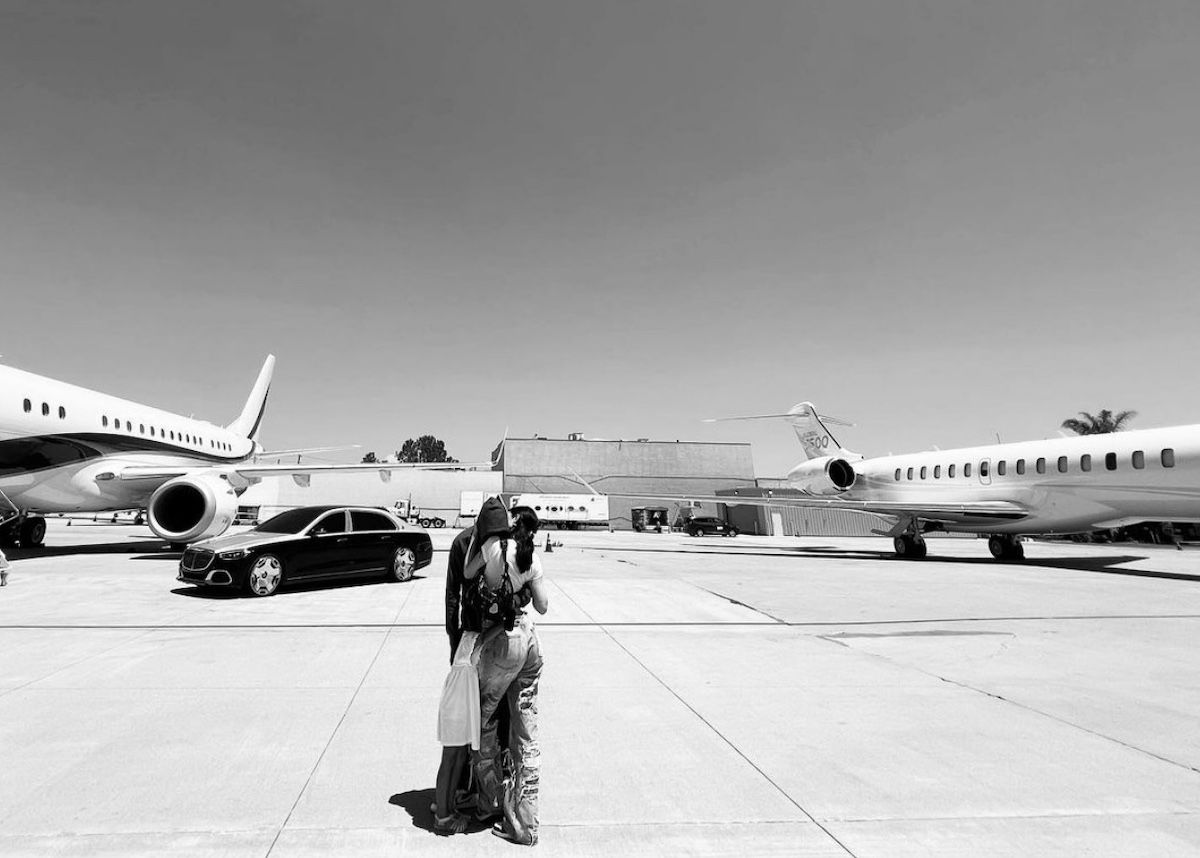 That post got some backlash in the comments, but I suppose everything does, when you have hundreds of millions of followers.
Around the same time, the @CelebrityJets Twitter account posted some interesting flights operated by Kylie's private jet. This is an automated account that uses publicly available data to track where the private jets of celebrities are flying.
In particular, the flight has been operating some very short flights, between Van Nuys and Camarillo. Those airports are just 35 miles apart, and the flights took 12 to 17 minutes. Note that while there's a rumor of a three minute flight, that didn't actually happen, and as just an estimate based on the distance.
Many think that Kylie has been using her private jet to fly around Los Angeles in order to skip traffic. While I suppose that can't be ruled out, I think the much more likely explanation is that the jet was repositioning. Odds are that she wanted to fly it into one airport, and then the jet repositioned, either for another flight, or because it's based there.
I can't imagine she'd be saving much time flying vs. driving, even with the wild traffic in Los Angeles. After all, getting to & from two airports takes time as well.
I don't understand the selective outrage?
I'm certainly not here to defend Kylie (as you'll see below), but I guess I'm a bit confused as to why these short flights are causing selective outrage? When billionaires have private jets, they typically like them to leave out of the airport closest to them. Who wouldn't, if money is no factor, and you have no environmental concerns?
Is a 12-minute flight across town really worse for the environment than Kylie flying to the other side of the globe on her jet, when there's a nonstop commercial flight she could take in first class? Is it worse than Kim Kardashian chartering a Boeing 777 for her birthday party? Or Kim Kardashian and Kanye chartering a 747 a few years back?
But that gets at the bigger issue here, which is the way in which our society idolizes these kinds of people. I know Bill Maher is controversial, and I disagree with him on many issues, but I think most reasonable people would agree with the underlying message of the first part of the below clip.
So yeah, do 12-17 minute private jet flights send the wrong message and seem like they should do damage to someone's reputation? Sure. But this is exactly in line with everything the Jenners and Kardashians have been doing for years, so I don't see what's different here?
Bottom line
Some people seem shocked and frustrated that Kylie Jenner's private jet is operating short flights around Los Angeles. In reality, I suspect that these are just repositioning flights to get the plane back to its base, or to operate another flight. After all, when you're a billionaire with a big private jet, you want to fly out of the closest airport to where you're at.
To me this is no more ridiculous than anything else that the Jenners and Kardashians do, which, admittedly, is a pretty high threshold.
Where do you stand on this controversy?