JFK Terminal 1 is dealing with a power outage at the moment, which is having major impacts on flight operations.
JFK Terminal 1 suffers fire & power outage
New York John F. Kennedy Airport (JFK) Terminal 1 is currently suffering from a "power disruption," or at least that's how it's officially being explained.
This was first flagged this morning by @xJonNYC.
According to some reports, there was a fire overnight in Terminal 1, though details beyond that are limited. The fire has been extinguished, but the impacts on the terminal's power supply could be long lasting. All the reports I've seen suggest that the terminal could continue to face issues for quite some time to come. As of Thursday afternoon, Terminal 1 remains closed, and there's no timeline for that changing.
For those not familiar with Terminal 1 at JFK, this is the terminal used by many international airlines, including Air France, Air New Zealand, Korean Air, Lufthansa, SWISS, Turkish, and many more.
Flight disruptions due to JFK Terminal 1 closure
While airport officials claim that some flights may be arriving and departing from different terminals as a result of this power disruption, the reality seems much worse than that. Many long haul flights that were bound for New York are returning to their origins or diverting to other airports.
For example:
It's pretty drastic to see airlines diverting all the way to their origin, especially that Air New Zealand flight, which will probably be in the air for close to 16 hours, only to land back where it started.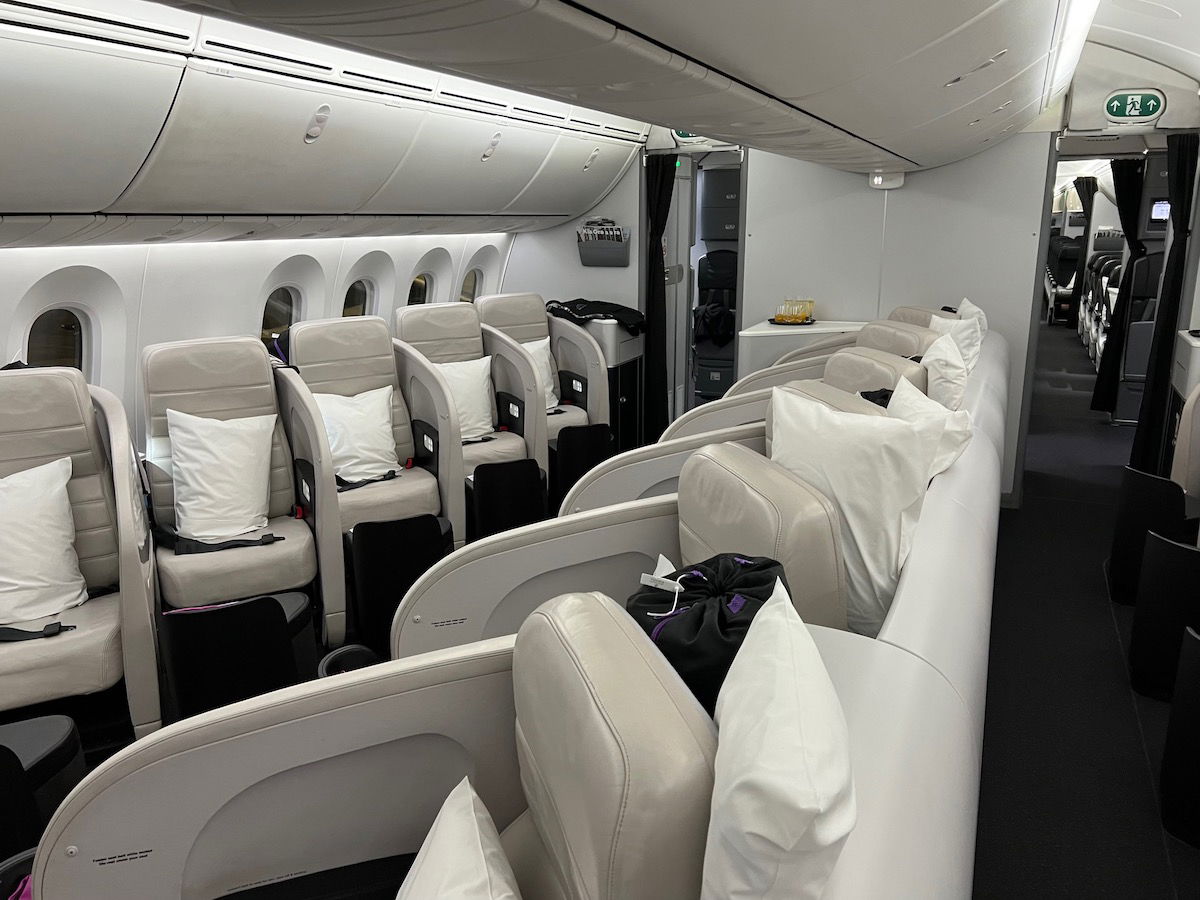 Bottom line
JFK Terminal 1 reportedly suffered a fire overnight, which has now caused a major power outage. It's anyone's guess when the terminal will reopen. For the time being, this is causing significant flight disruptions. It's not just that flights are operating to and from different terminals at JFK, but rather some flights are returning to their origins, while others are diverting to other airports.
Were any OMAAT readers scheduled to fly into or out of JFK T1 today?