Select Priority Pass members can now visit Jabbrrbox airport workspaces with their membership at several airports. Let's go over the details…
Basics of Jabbrrbox airport workspaces
Jabbrrbox (okay, what's with the name?) is a company that offers technology equipped workspaces at several airports in the United States. Essentially you rent a small private windowed booth that you can sit in, to get some work done in peace. These workstations offer AC and USB charging, mood lighting, audio speakers, ventilation fans, and more.
Jabbrrbox isn't intended to replace the typical airport lounge experience, but rather is intended as a complement. Sometimes you just want peace and quiet, or need to hop on a private phone call, in which case an airport lounge really isn't the right place to do so, since you typically don't have privacy (especially nowadays, given lounge crowding issues).
Jabbrrbox access can be purchased in sessions ranging from 15 minutes to well over an hour. The entire process is automated, so there's no one staffing these workspaces. Rather you can gain access to these using a touchscreen on the outside, as that's how you pay, and it also shows how long a workstation is reserved for.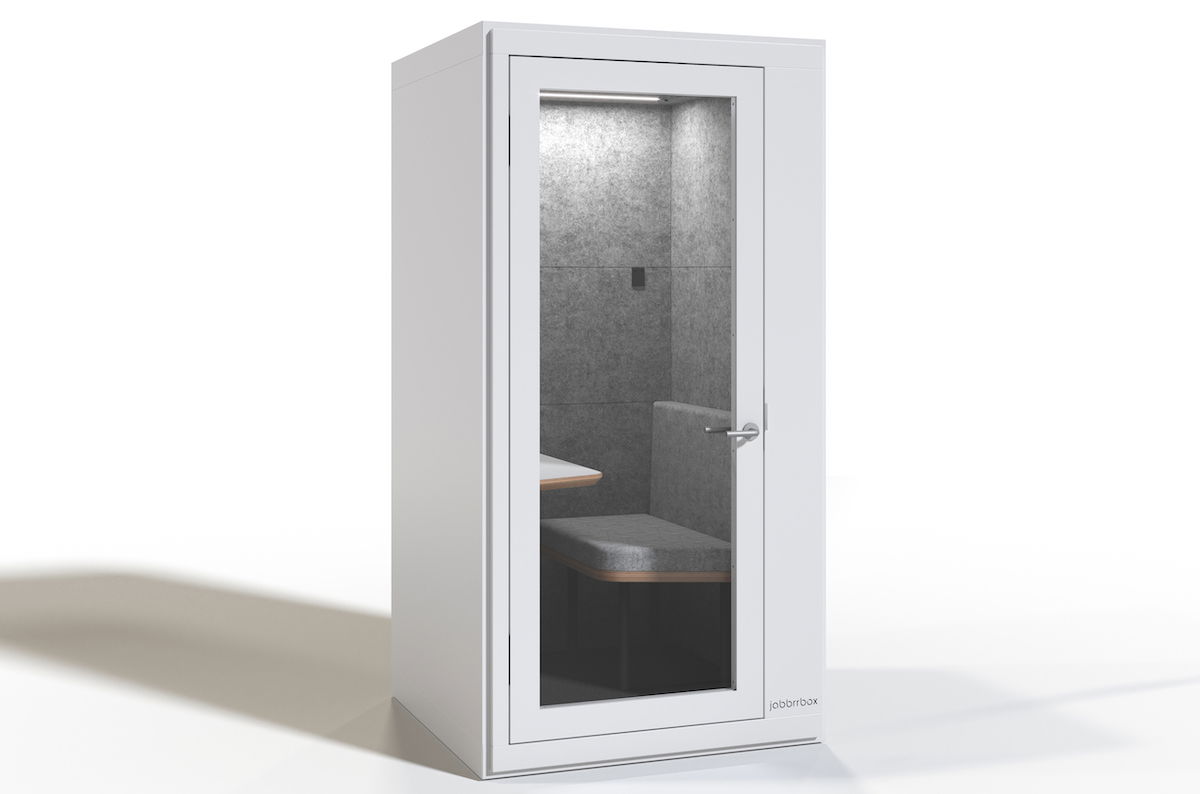 Get a 75-minute Jabbrrbox session with Priority Pass
Priority Pass is the world's largest network of independent airport lounges. In addition to traditional airport lounges, Priority Pass gives members access to other airport experiences, ranging from credits at airport restaurants, to treatments at Be Relax spas, to access to airport gyms.
It looks like we can now add a new concept to that list. Priority Pass has just added several Jabbrrbox airport locations to its network:
Eligible Priority Pass members can access a Jabbrrbox workstation using the touchscreen on the outside of a workstation; you'll need to scan your boarding pass and Priority Pass card (either physical or digital)
Each visit entitles you to a 75-minute stay in a Jabbrrbox suite, described as a $37.50 value
Frustratingly this is only available to those who purchased a Priority Pass membership, and not to those who got one through a premium credit card; this is a trend we've seen lately with some new additions, as those who have a Priority Pass membership through a credit card are increasingly "second class" members
So far we've seen Jabbrrbox added to the Priority Pass network at the following airports:
Austin (AUS)
New York (JFK)
Northwest Arkansas (XNA)
Oakland (OAK)
Ontario (ONT)
Bottom line
Several Jabbrrbox airport workspaces have joined Priority Pass. These are basically private booths that are ideal if you're looking for peace and quiet, or if you want to make a phone call. Priority Pass members can receive a complimentary 75-minute "stay" in one of these booths.
Unfortunately this will be of limited use to most, given that Priority Pass is excluding those who have a membership through any credit card. This isn't just restricted for those with Amex and Capital One cards (as is the case with restaurants), but also for those with Chase and Citi cards.
So while this won't be useful for most of us, it's at least worth being aware of…
What do you make of Jabbrrbox joining Priority Pass?