Qatar is currently hosting the 2022 FIFA World Cup, which kicked off yesterday. A couple of weeks ago I wrote about how there would be flights between Israel and Qatar, though they'd need to have a "diplomatic" layover. Well, the first flight between the two countries just operated, and surprisingly it was nonstop.
Israelis welcome in Qatar for World Cup (sort of)
Israel's relations with many Gulf countries have improved considerably in recent years. For example, the country now has diplomatic relations with the United Arab Emirates, and we're seeing a huge number of nonstop flights between the two countries.
Unfortunately Israel and Qatar don't have diplomatic relations, as nothing has changed there in recent years. This means that there are ordinarily no nonstop flights between the two countries, and on top of that ordinarily Israeli passports can't be used to enter the country.
On the surface this would of course present a major challenge for the World Cup, which is all about welcoming people from around the globe. During the World Cup, Qatar is for the first time admitting those with Israeli passports, in conjunction with World Cup tickets. This policy is expected to only last during the World Cup, so don't expect relations to warm up in the long-run, at least as of now.
I'd say that Qatar is "welcoming" Israelis, but that's only sort of true. Qatar is reportedly not allowing any cooked kosher food in the country, and also isn't allowing public prayer for Jews. Oy.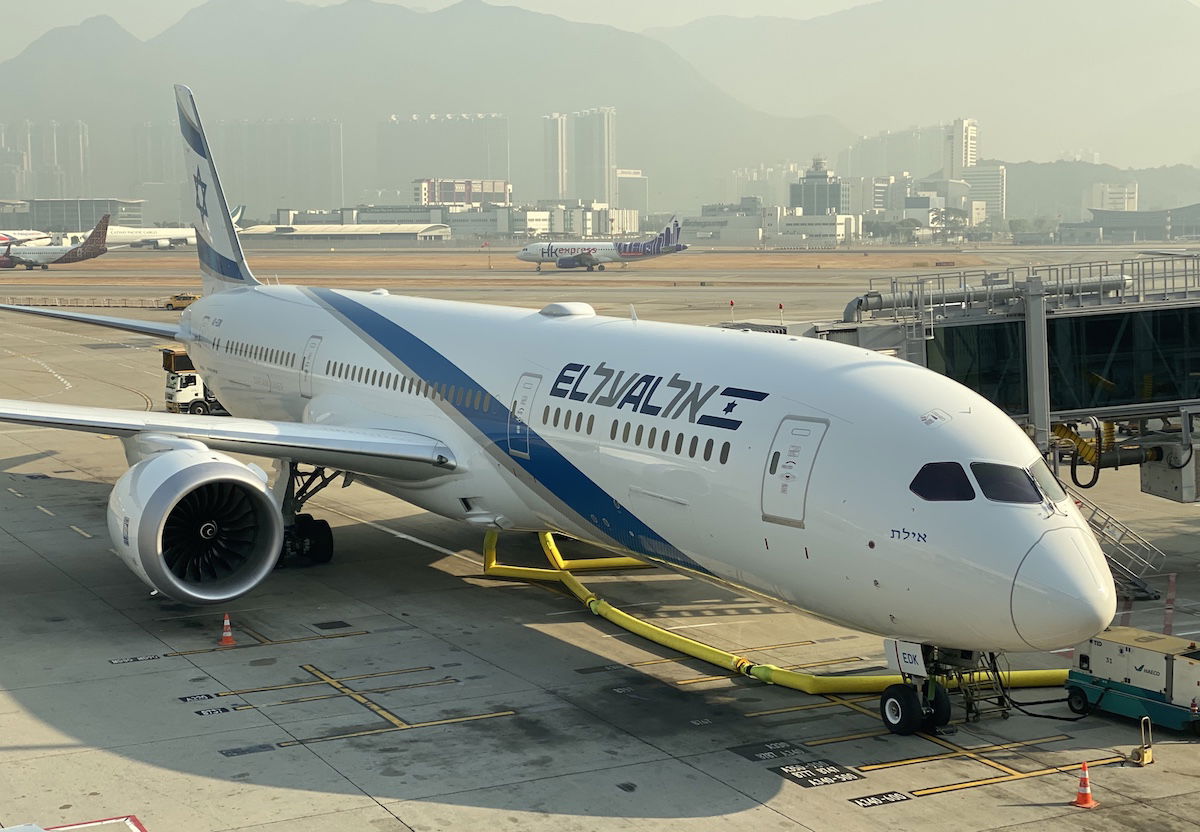 First nonstop flight operates between Israel & Qatar
A couple of weeks ago, Cyprus-based TUS Airways had received permission to operate World Cup flights between Israel and Qatar… with a catch. The airline reportedly wasn't supposed to be allowed to operate nonstop flights from Israel to Qatar, but rather could only operate "direct" flights.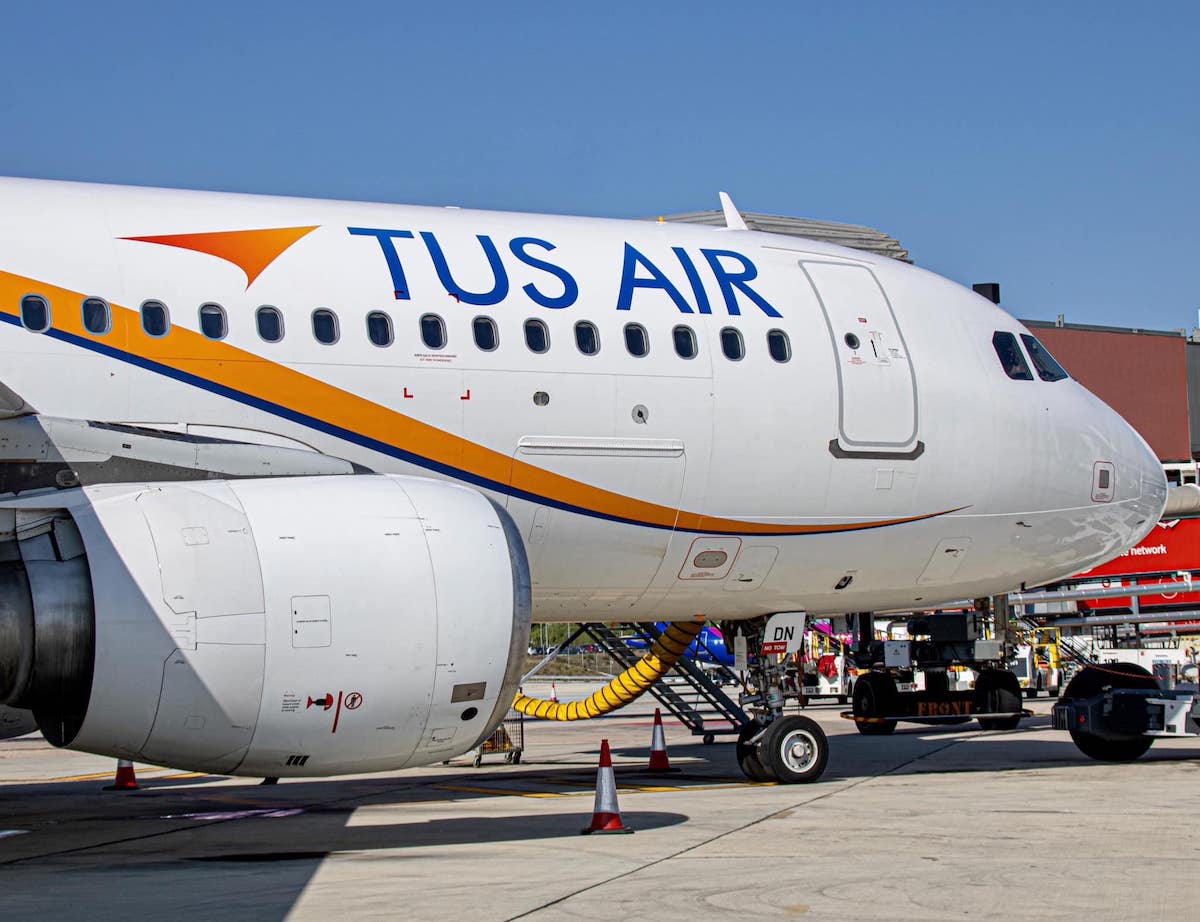 TUS Air had received permission to fly from Tel Aviv (TLV) to Doha (DOH), but reportedly at the time only if a "diplomatic layover" was made in Larnaca (LCA). It would've been the same plane, the same crew, and the same people, it would have just taken significantly longer. The flight from Tel Aviv to Larnaca was expected to take 50 minutes, while the flight from Larnaca to Doha was expected to take 3.5 hours, not including layover time.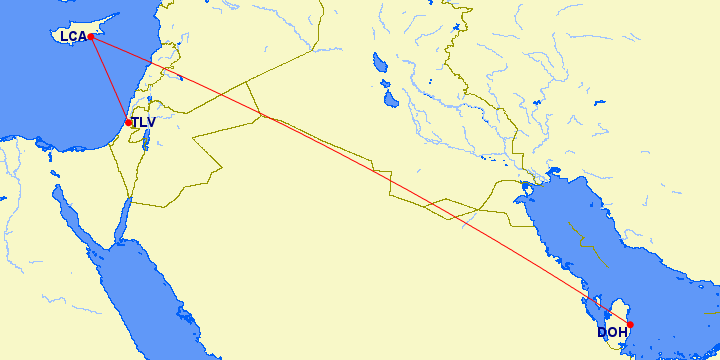 There's a positive update there. The first flight operated yesterday, and as it turns out, it was able to operate nonstop. TUS Air flight 1162 operated from Tel Aviv to Doha, and the journey took just 2hr25min, way shorter than planned. The flight was even over Saudi Arabian airspace for most of the journey — how cool! Since it happened once, I imagine all the service will be able to operate without the stop.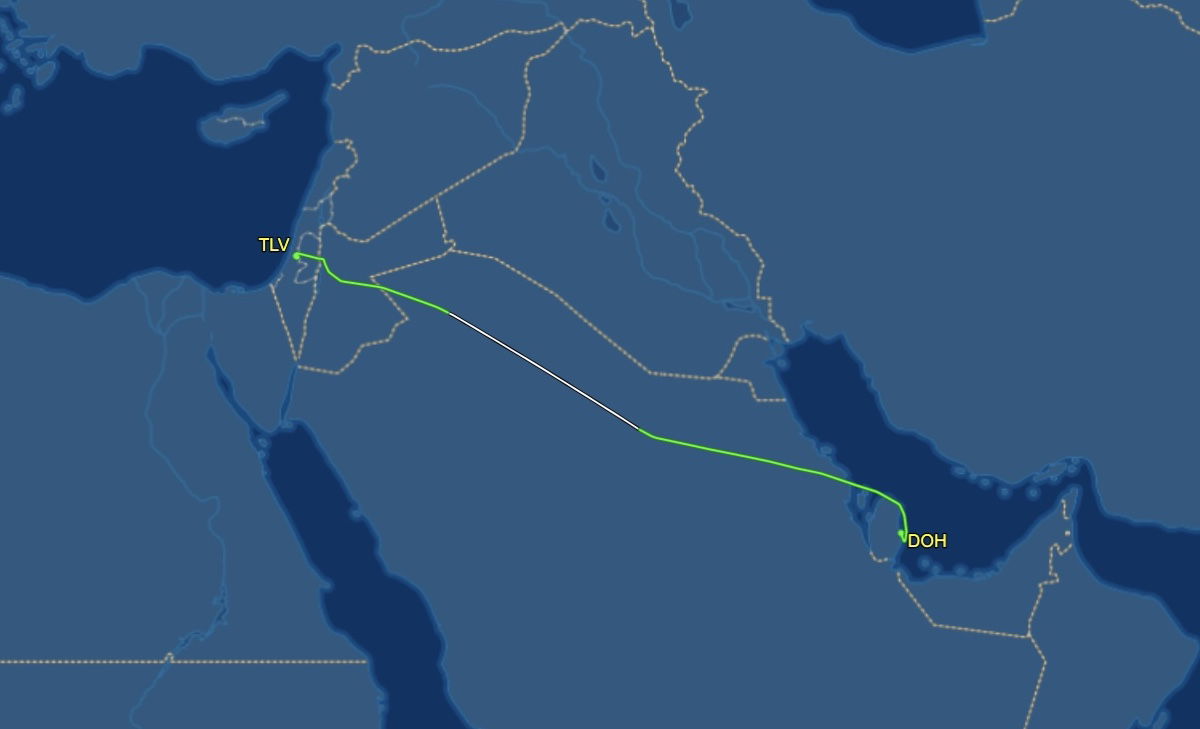 The flights are expected to operate from November 20 through December 15, 2022, and fares start at $555. The flights can't be booked directly with the airline, but rather have to be booked through a travel agency.
Bottom line
Yesterday the first nonstop flight operated from Israel to Qatar. Specifically, TUS Air operated a flight to get football fans to the World Cup. Initially the plan was for the flight to have a "diplomatic layover" as a technicality, but it seems that both sides could agree on the flight operating nonstop.
I'd say that's fantastic progress, especially with the flight using Saudi Arabian airspace. Then again, when many of these passengers land in Qatar, they aren't allowed to pray in public, and can't even have cooked kosher food.
What do you make of this TUS Air flight between Israel and Qatar?