Over the years we've seen airlines tweak their boarding and deplaning process, in an effort to minimize turn times. After all, maximizing aircraft utilization lets planes generate more revenue. One airline in India is now taking efficient deplaning to a new level.
IndiGo's extreme deplaning process
IndiGo is an Indian low cost carrier that's growing at a fast pace, with a fleet consisting primarily of Airbus A320-family aircraft. The airline has this week officially announced plans to deplane aircraft via three doors, including the forward left and right door, as well as the rear left door.
This new process will initially be deployed in Bengaluru (BLR), Delhi (DEL), and Mumbai (BOM), and will then gradually be extended to other cities.
IndiGo is the first airline in the world to regularly board a narrow body aircraft with three doors. The only other plane to board via three doors is the Airbus A380, the world's biggest commercial jet, as it usually has two doors on the main deck and one door on the upper deck.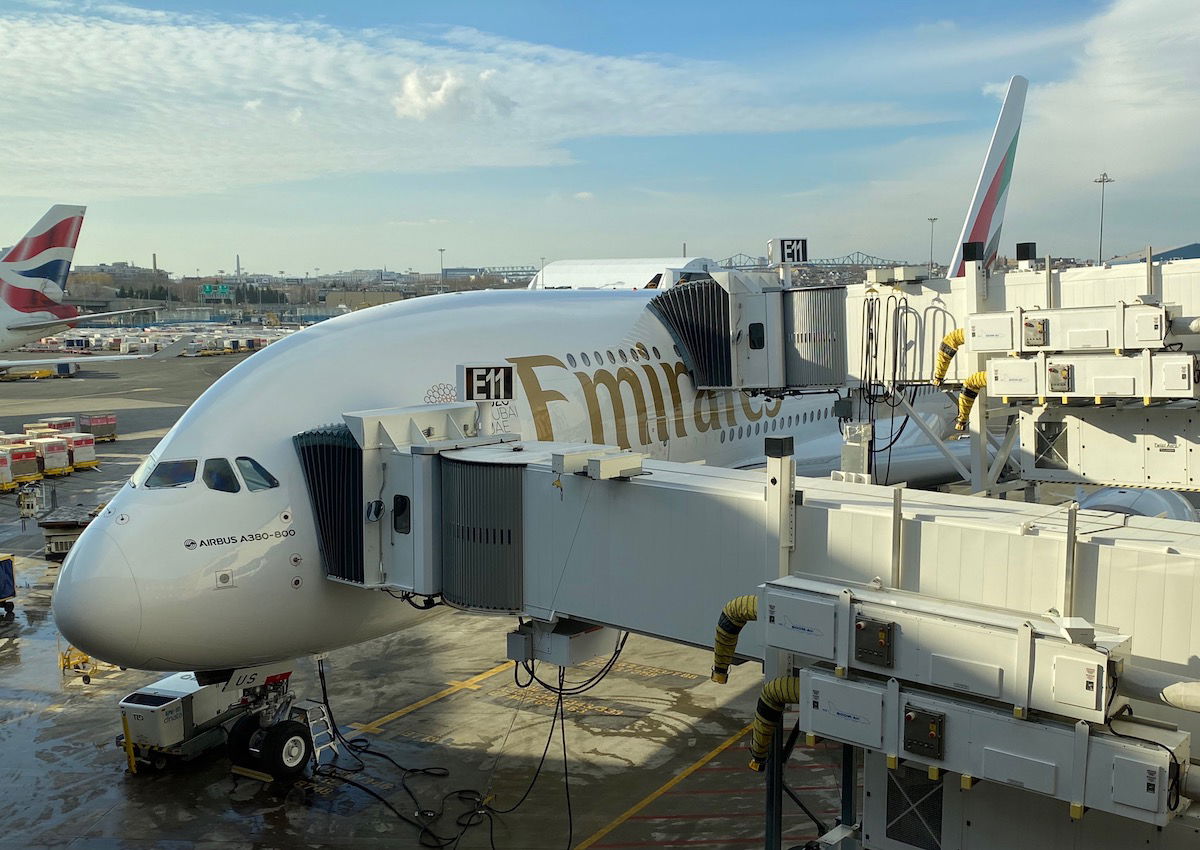 This is also the first time (at least that I know of) that an airline will deplane passengers through the right side of the aircraft. Historically the left side of the aircraft has been used for boarding, while the right side of the aircraft has been used for catering.
While I can appreciate how this will make things faster, presumably this also comes at a cost. The airline will have to pay for an extra ramp, and I'd have to imagine someone will also have to be on the right side of the aircraft managing the process and pointing people in the right direction.
How much time will IndiGo's new boarding process save?
It's claimed that it ordinarily takes 13-14 minutes to deplane an Airbus A321, the biggest plane in IndiGo's fleet. However, with this updated process, it's expected that it will take just 7-8 minutes to deplane.
I'm trying to wrap my head around how a 50% increase in the number of exits will lead to a 75-86% increase in the pace of deplaning. Admittedly the process of actually getting out the door is one bottleneck, but I'd think that getting down the aisle is another thing that takes time, and that's still an issue, even with a second door in the front.
So I'd expect that an extra door would increase deplaning speeds, but not disproportionately in this way. I'm curious what I'm missing.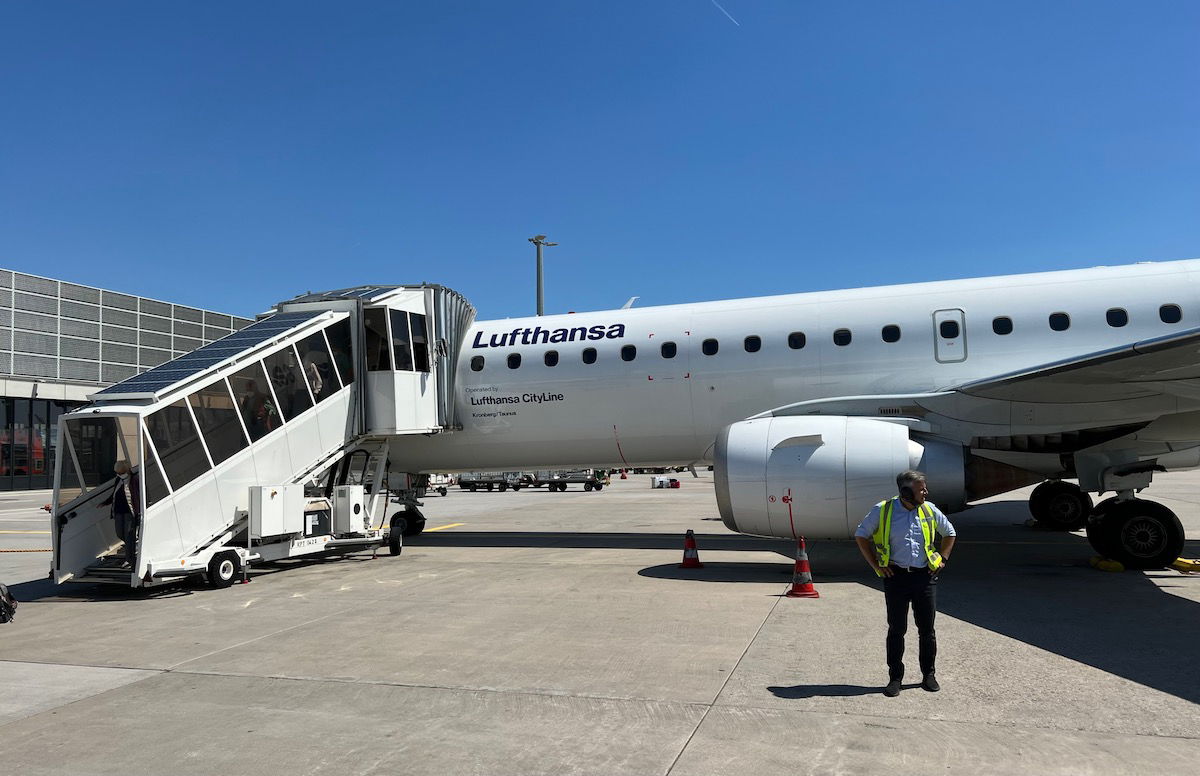 Bottom line
Indian low cost carrier IndiGo is trying to take its turn times to the next level by now deplaning passengers through three doors, with the addition of a ramp at the front right door. While I can appreciate how how this would shave some time off the deplaning process, I'm skeptical of the claim that it would reduce it from 13-14 minutes to 7-8 minutes.
What do you make of deplaning an A320 through three doors?