Several weeks back images leaked of Icelandair's new livery. The airline has today formally revealed its new livery. It's very similar to what we're seeing from other airlines, with one twist…
A look at Icelandair's new livery
Icelandair has revealed an update to the carrier's livery, which is the first full livery redesign in over 15 years, since 2006. This is part of a planned complete refresh of the Icelandair brand. As it's described, this rebranding is intended to "find new, refreshing ways to bring the spirit of Iceland to the world."
With the new livery, Icelandair will have a total of five different tail colors, representing different phenomena in Icelandic nature. These include the following:
Boreal blue
Magenta
Sky blue
Yellow
Green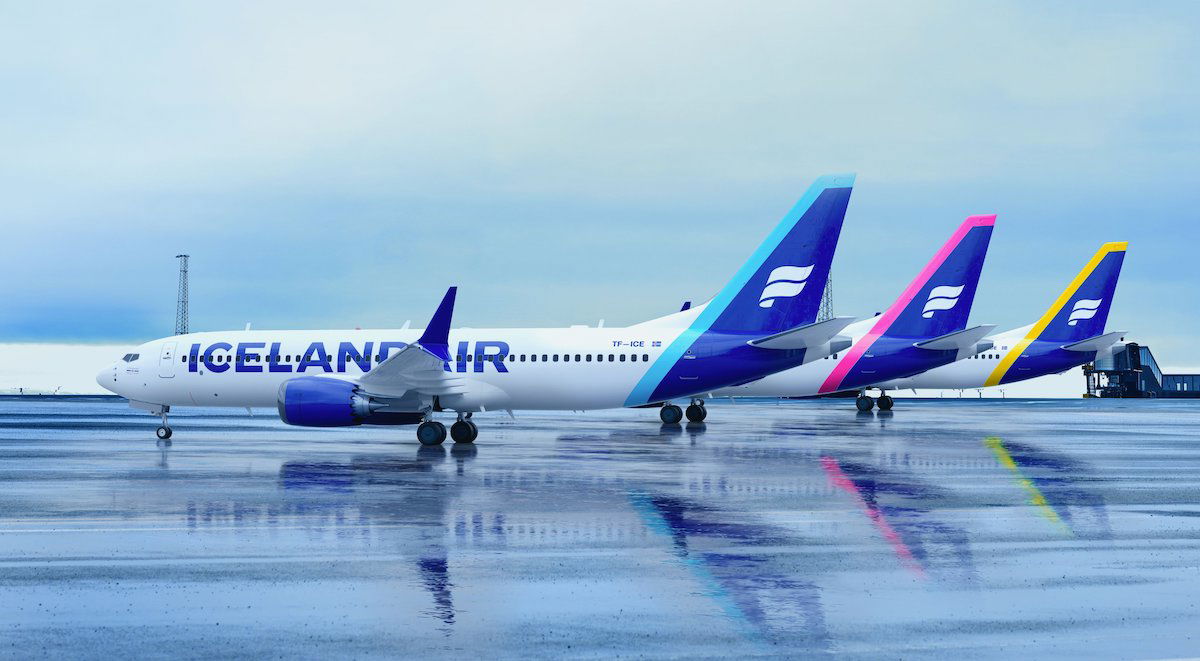 As far as the overall color palette being used goes, here's how that's described:
The midnight blue is the heritage color and the backdrop to the dancing auroras
The snow white represents glaciers
The boreal blue is a representation of the northern lights
The magenta signifies the collective creative power of Iceland, with just a hint of sunrise
The crisp blue is the Icelandic summer sky that's filled with light
The golden yellow is the sun reflecting off waterfalls, glaciers, and even simmering magma
The green represents the life that can be found even after the harshest of events
For some more details on the timeline of planes being repainted:
TF-ICE, a Boeing 737 MAX 8 named Jökulsárlón, is the first plane to feature the new livery; it was painted in mid-January, and arrived at Keflavik International Airport today (Friday, January 28, 2022)
By the end of February 2022, Icelandair plans to have five Boeing 737 MAX aircraft in the new livery in service
The rest of the fleet will be repainted according to the maintenance schedule of each airplane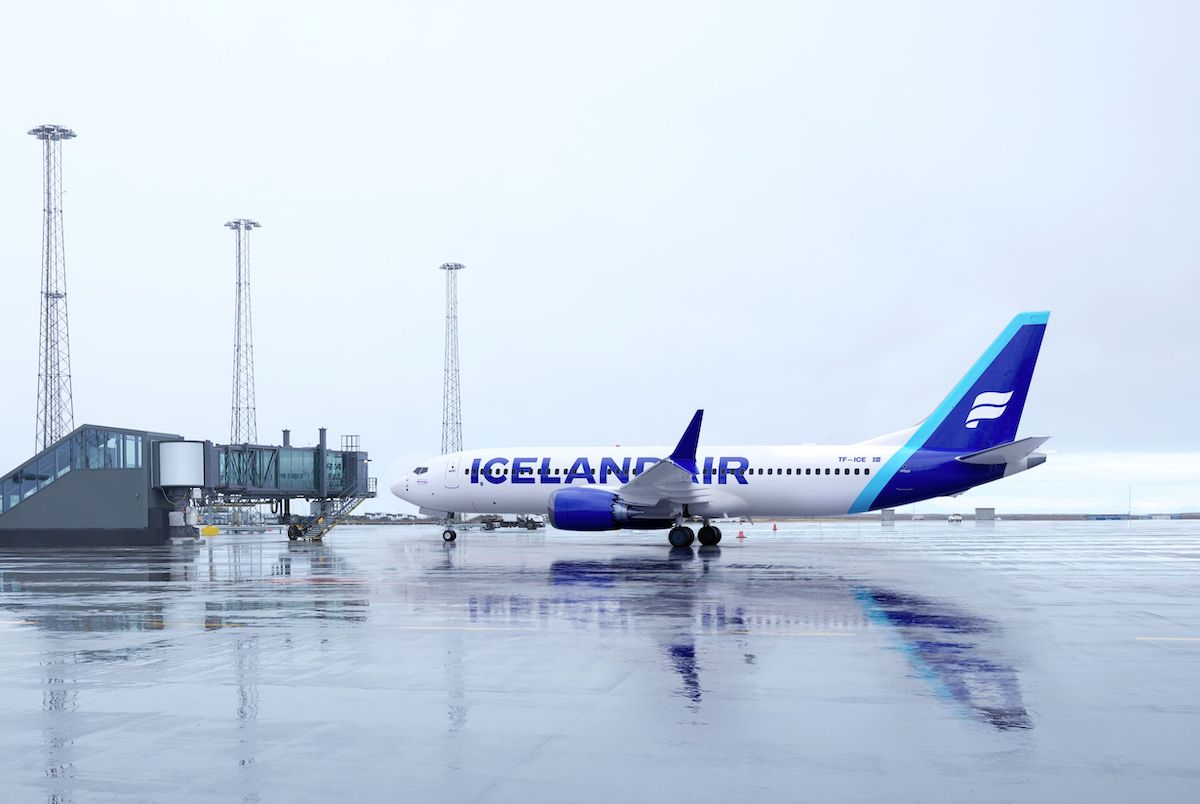 How does this compare to Icelandair's old livery?
For context, Icelandair's previous livery used yellow prominently, including on the engines and tail. That will no longer be the case with the new livery. As you can see, the engines will also be painted in blue, and the "ICELANDAIR" name will be written in much bigger font. Furthermore, the carrier's logo on the tail will start to show a white flag (I think that's what that is?) on a blue background, rather than a yellow flag on a blue background.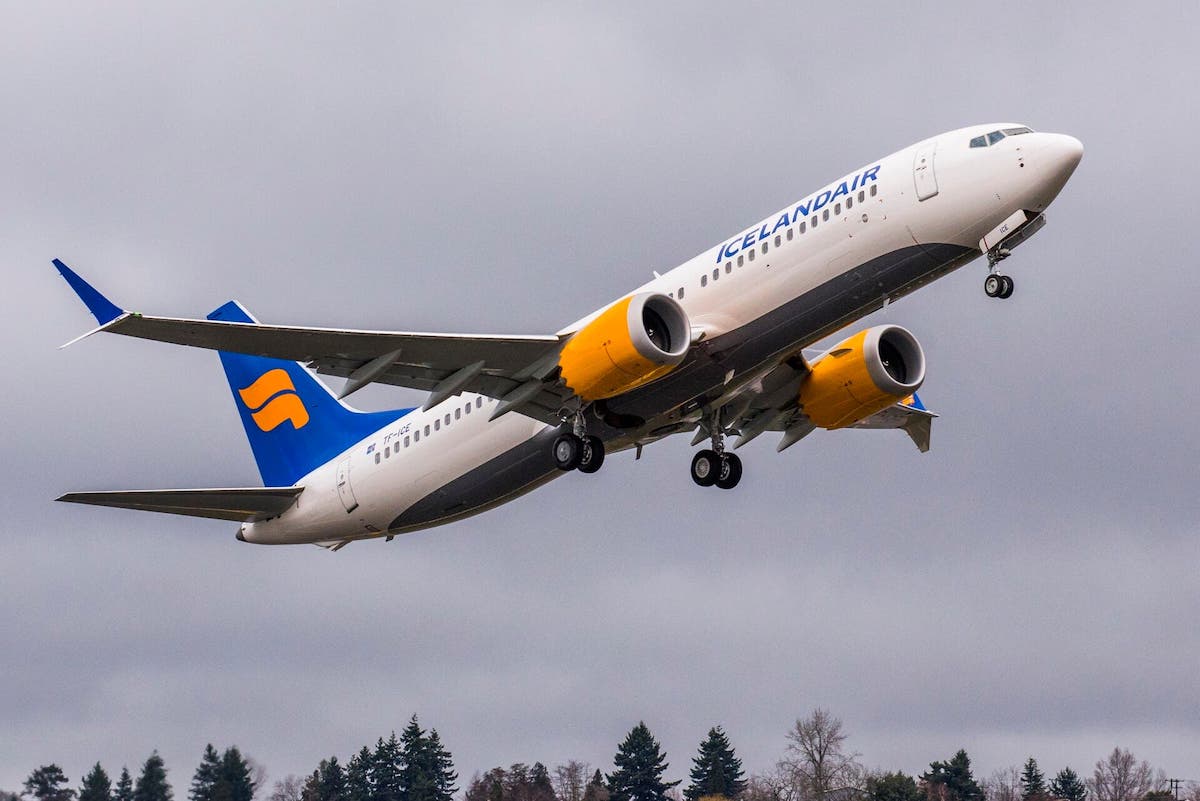 In the avgeek world, we're almost always averse to liveries being changed. Sometimes the liveries grow on us over time, while other times they don't. I will say that I think Icelandair's old livery is more visually interesting and also still looks modern. Maybe the new livery will grow on me over time.
Bottom line
Icelandair has officially unveiled its new livery. The first plane with the new livery arrived in Iceland today, and it's expected that a total of five Boeing 737 MAX aircraft will feature the new livery by the end of February 2022.
The new livery pretty much follows the industry trend, though one unique element is that different planes will have different accent colors on the tails, as there are five to choose from. Personally I prefer Icelandair's old livery… I think.
What do you make of Icelandair's new livery?