Given that millions of people travel by air every day in the United States, mistakes are bound to happen every once in a while. However, this is an especially strange story, as reported by ABC7.
Frontier Airlines passenger ends up on wrong flight
A woman named Beverly Ellis-Hebard, who describes herself as a seasoned traveler, was scheduled to fly from Philadelphia (PHL) to Jacksonville (JAX). She says she flies with the airline roughly every six weeks between the two cities. However, during one of these trips on November 6, 2022, she ended up in Jamaica rather than Florida, and didn't even have a passport on her.
How could something like this happen?
Ellis-Hebard said that she arrived at her departure gate, and confirmed that it indicated that the flight was headed to Jacksonville
Since she had recently recovered from back surgery and was slower than usual, she asked a gate agent if she had enough time to use the restroom; the gate agent allegedly told her she had around 20 minutes to do so
When Ellis-Hebard returned to the gate a "short time later," she found the flight almost fully boarded, and the door was about to close
During boarding, the gate agent questioned her about the size of her personal travel bag, and forced her to put the bag in the sizer; while putting her bag in the sizer, she ended up scraping her arm, causing her to bleed
The gate agent hurried her to board, and said "come on, come on, give me your boarding pass"
After taking around 10 steps, the gate agent allegedly said "are you Beverly Ellis-Hebard?" and when she confirmed that she was, the gate agent said "all right, go!"
Once inflight, a flight attendant helped Ellis-Hebard with her bloody wound, and told her that she'd be able to relax once she lands in Jamaica. At this point the woman said the following:
"I laughed. I said 'I would love to be going there but I have a beach where I live. She said, 'Look at me. This plane is going to Jamaica.' And I knew by the look on her face she wasn't joking."
At this point the flight attendant informed Ellis-Hebard that the Jacksonville flight had a gate change, and she was headed to Montego Bay, Jamaica (MBJ).
When the plane landed in Jamaica, Ellis-Hebard was told to remain in the jet bridge. The flight crew remained with her, and then she was put on a Frontier Airlines flight back to Philadelphia several hours later.
Frontier Airlines has issued the following statement regarding this incident:
"We extend our utmost apologies to Beverly Ellis-Hebard for this unfortunate experience. We sincerely regret that Ms. Ellis-Hebard was able to board the wrong flight. As a gesture of our apology, we have issued a $600 Frontier Airlines flight voucher tied to the name Beverly Ellis-Hebard that is valid for one year."
You can see the news story about this incident below.
How could something like this happen?
I'm trying to wrap my head around how something like this could happen. Let me start by saying that no matter how you slice it, this was Frontier Airlines' fault. It's the job of airline personnel to make sure people board the correct flight, and in particular, on international flights gate agents should be verifying that passengers have their passports.
With that out of the way, I'm trying to come up with the series of events that could have caused this. For example, for how long did Ellis-Hebard go to the bathroom, given that there was reportedly a gate change and the flight was almost finished boarding by the time she returned?
I can see all the things that could have gone wrong to cause this to almost happen, but what I can't figure out is how the gate agent reportedly stated her name out loud to confirm it was her, and then invited her to board?
That suggests this wasn't the case of a sloppy gate agent seeing that one passenger still needed to board, and then assuming that the person walking up to the gate is that passenger. The gate agent seemed to know who the passenger was… and let her board?
I wonder if that's actually what happened, or if something is maybe being incorrectly remembered here…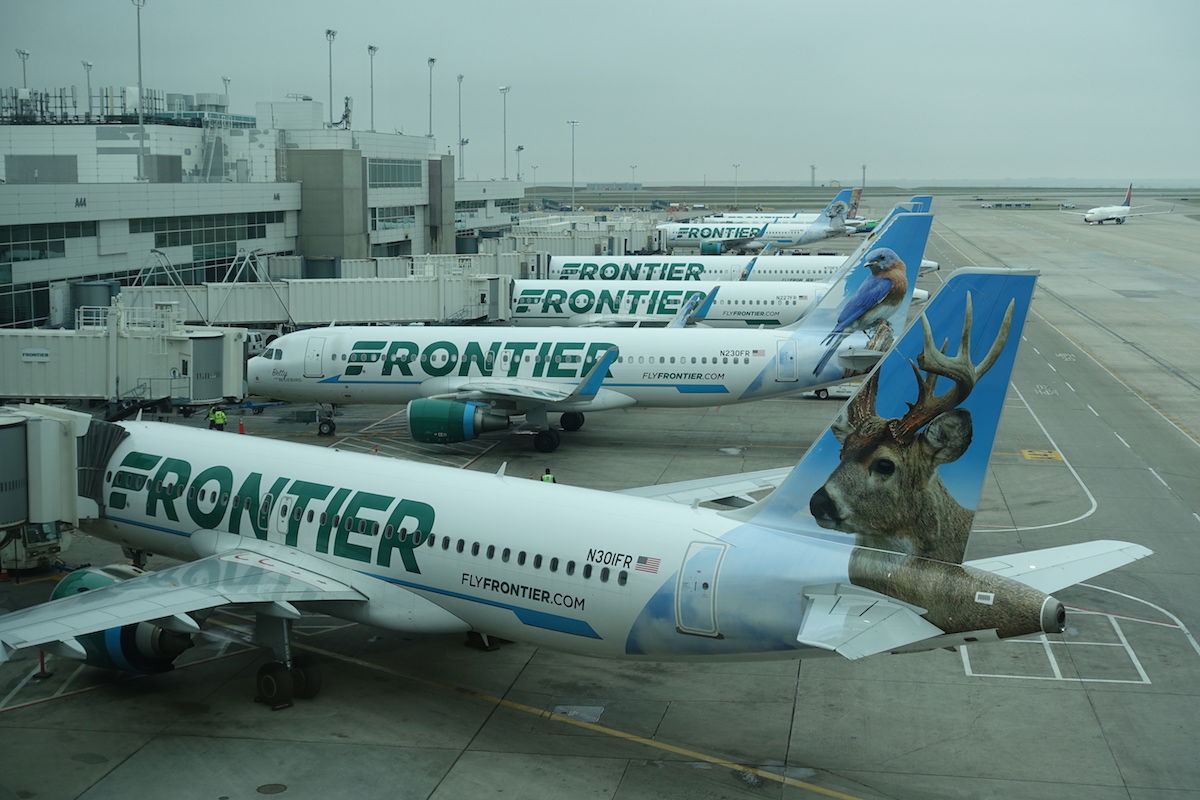 Bottom line
A Frontier Airlines passenger intending to fly to Florida instead ended up on a flight to Jamaica. There was reportedly a last minute gate change, and when the passenger returned from the restroom, she was the last to board.
That doesn't answer the question of why she was allowed to board the wrong flight to an international destination when she didn't even have a passport, though…
What do you make of this Frontier Airlines mishap?