Luxury hotel group Four Seasons is getting into the the cruise business, and I'm cautiously excited.
Basics of Four Seasons Yachts
Four Seasons Yachts is the name of Four Seasons' new cruising venture, with the first vessel expected to be delivered by late 2025. So far there's one confirmed order, plus the option for two additional vessels, in an order that amounts to approximately EUR 1.2 billion.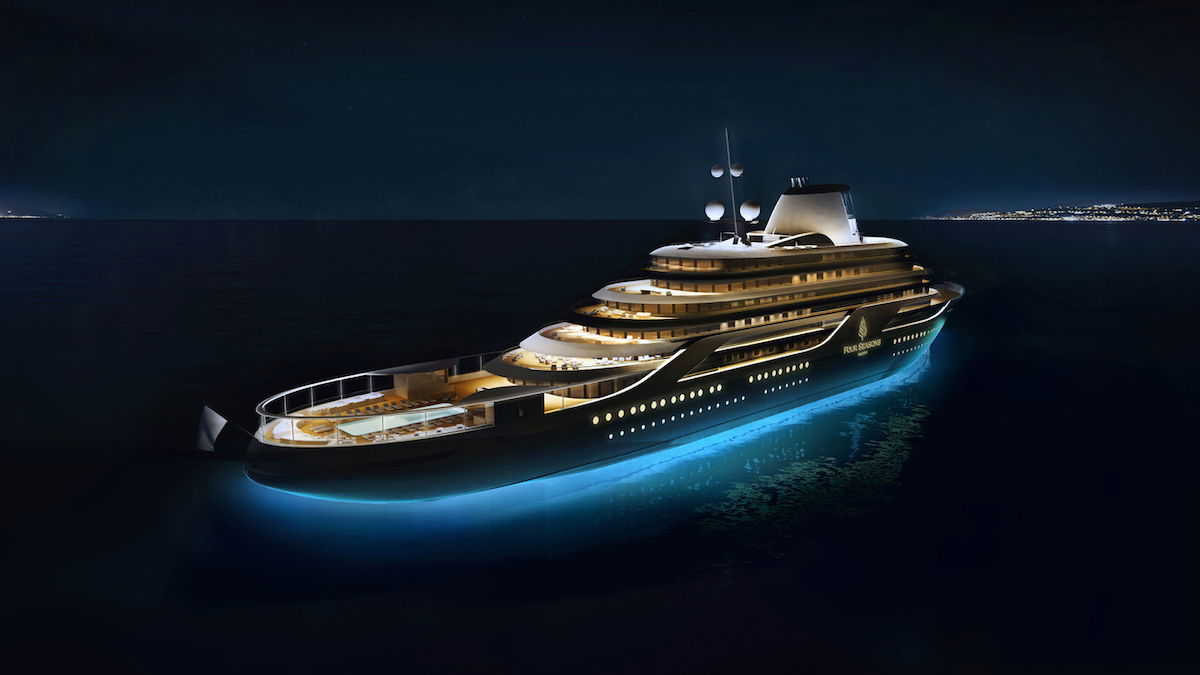 Here are some basics about the Four Seasons vessel:
It will be 207 meters (679 feet) long and 27 meters (89 feet) wide, and it will feature 14 decks
The vessel will feature just 95 accommodations, in an all-suite layout
Accommodations will be a minimum of 54 square meters (581 square feet) including indoor and outdoor space, and 60% of the vessel's inventory will be in excess of 76 square meters (818 square feet)
Rooms will have a minimum ceiling height of 2.4 meters (7.9 feet)
There will be a "Funnel Suite" that's 892 square meters (9,601 square feet) spanning four floors, which will feature a private wading pool, and a dedicated private spa area
Four Seasons claims that the ship will offer nearly 50% more living space per guest than what's currently available in the industry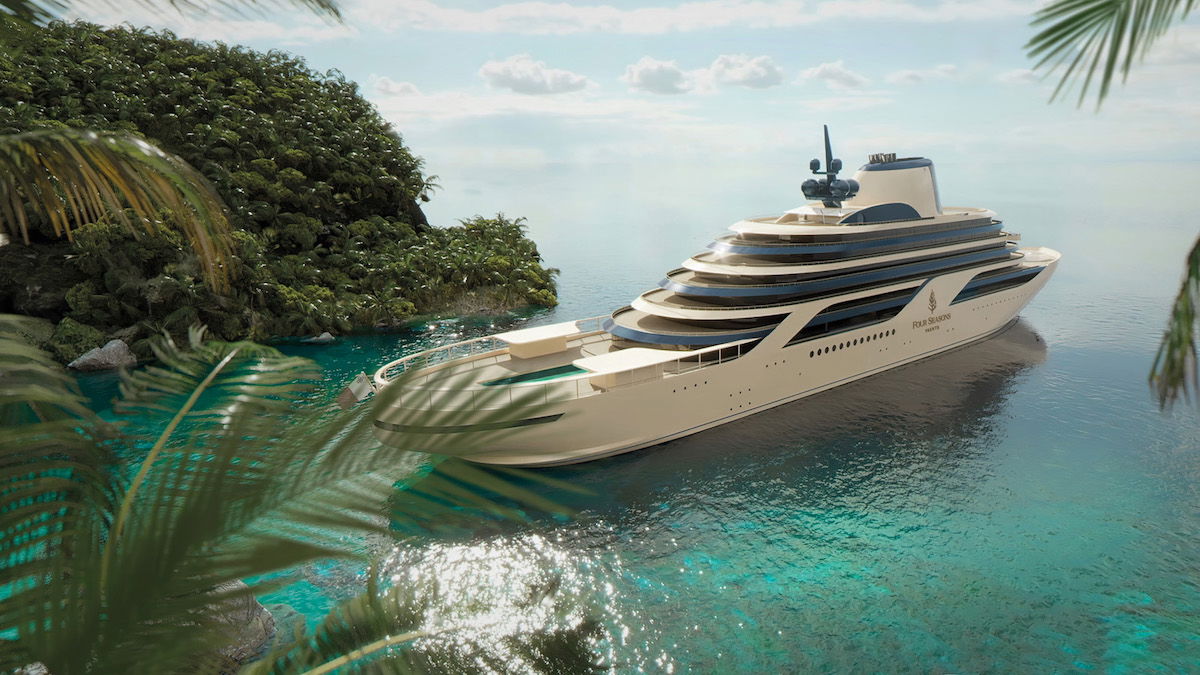 Here's how the dining concept for the ship is described:
The vessel's restaurants, lounges and bar concepts will celebrate the excellence and creativity that has been the hallmark of Four Seasons history of culinary innovation and attention to guest preferences. A perfect cappuccino in the lobby, a Mediterranean-inspired lunch, a dinner tasting at the sushi bar or a glass of champagne on the breathtaking terrace – guests will never be far from a perfect bite always paired with remarkable sea views, renowned intuitive service, and much more.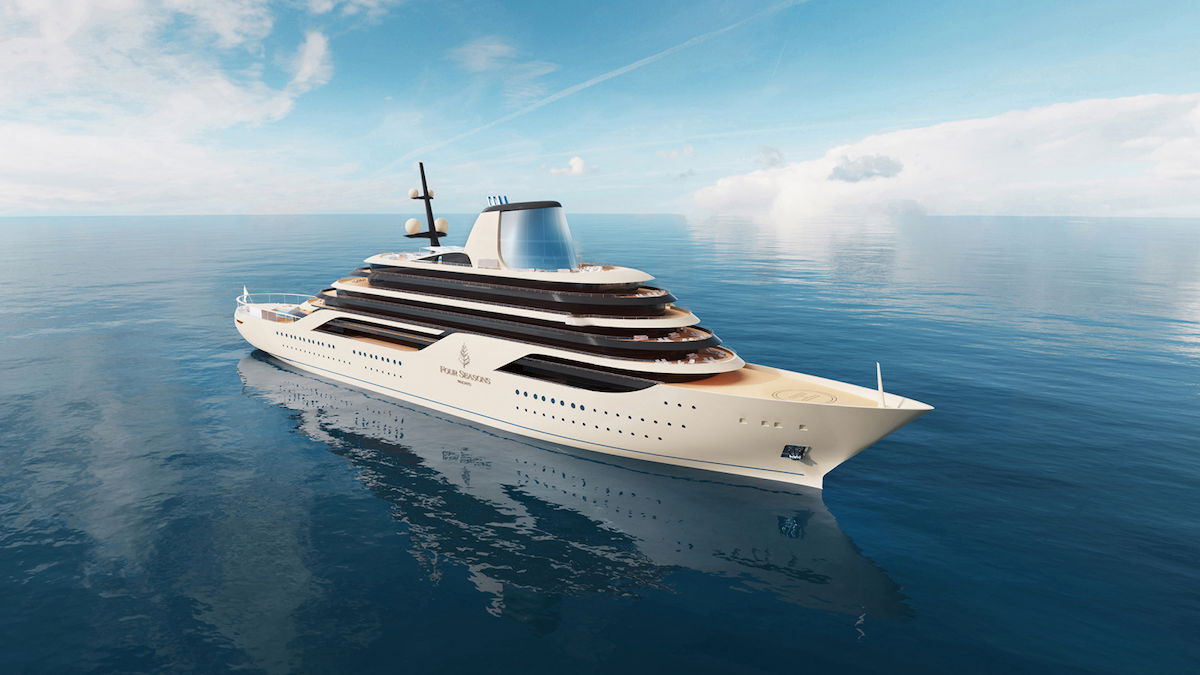 Here's how Christian Clerc, President of Four Seasons, describes this new initiative:
"Four Seasons Yachts represents the next chapter of our long history of industry leading innovation, and a milestone moment for our company as we continue to capitalize on new opportunities to extend the world of Four Seasons. True vision rests in the ability to imagine the possibilities while always remaining loyal to one's values. Our vision for this new venture does exactly that. Together with our partners at Marc-Henry Cruise Holdings LTD, we are creating something extraordinary that combines their expertise with what Four Seasons does best – delivering unmatched quality and excellence, surrounded by beautiful acts of service and love for our guests."
Four Seasons Yachts looks kind of exciting
I'm not much of a cruiser nowadays, though I have long been intrigued by the concept of taking a luxury cruise at some point, especially when our son is a bit older (it just seems like an easy vacation). With that in mind, a few thoughts.
First of all, if there's a brand that I trust to maintain its standards in all ventures, it's Four Seasons. Four Seasons has the single most consistently excellent customer service of any hotel group, and that's something the company isn't willing to compromise on. I trust that if Four Seasons is willing to put its name on this concept, it'll actually be good.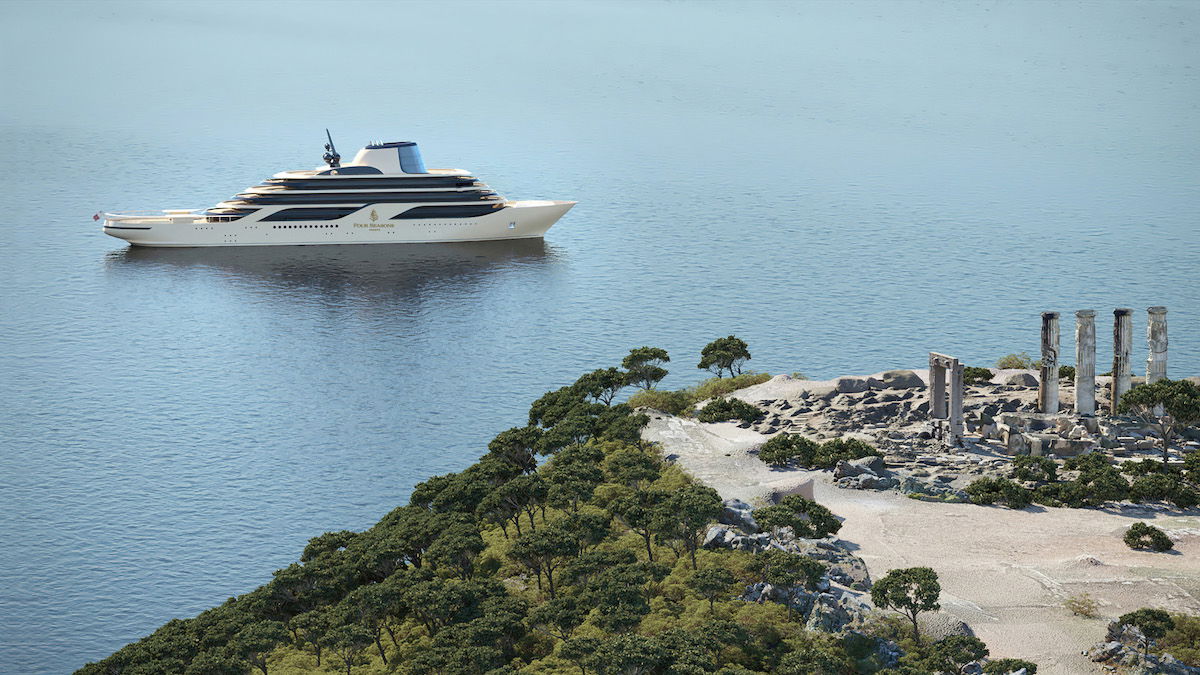 Next, it is legitimately impressive how big this ship is all while having so few rooms. For example, Ritz-Carlton Yacht Collection is another new luxury cruise line from a hotel group. That ship will be 190 meters with 149 rooms, while this one will be 207 meters with 95 rooms. That's a huge difference.
Since there might only be one ship, I really hope that Four Seasons makes these itineraries interesting. While Antarctica might be tricky without a purpose-built ship, I'd much rather see itineraries to places like Iceland and Greenland rather than your typical Western Caribbean or Western Europe itineraries.
I'm curious to see what Four Seasons' pricing will be like on these ships. I assume cruise pricing will be steep, though I also think there are limits to what can reasonably be charged for a cruise, since on the very high-end cruises aren't something that many would consider. This is ultimately going after a different market than the "air cruises" that Four Seasons currently offers on its private jet.
Lastly, I wonder when these cruises will actually realistically start. How many years has Ritz-Carlton Yacht Collection been delayed now? Then again, I have a bit more faith in Four Seasons executing something in a timely manner than Ritz-Carlton.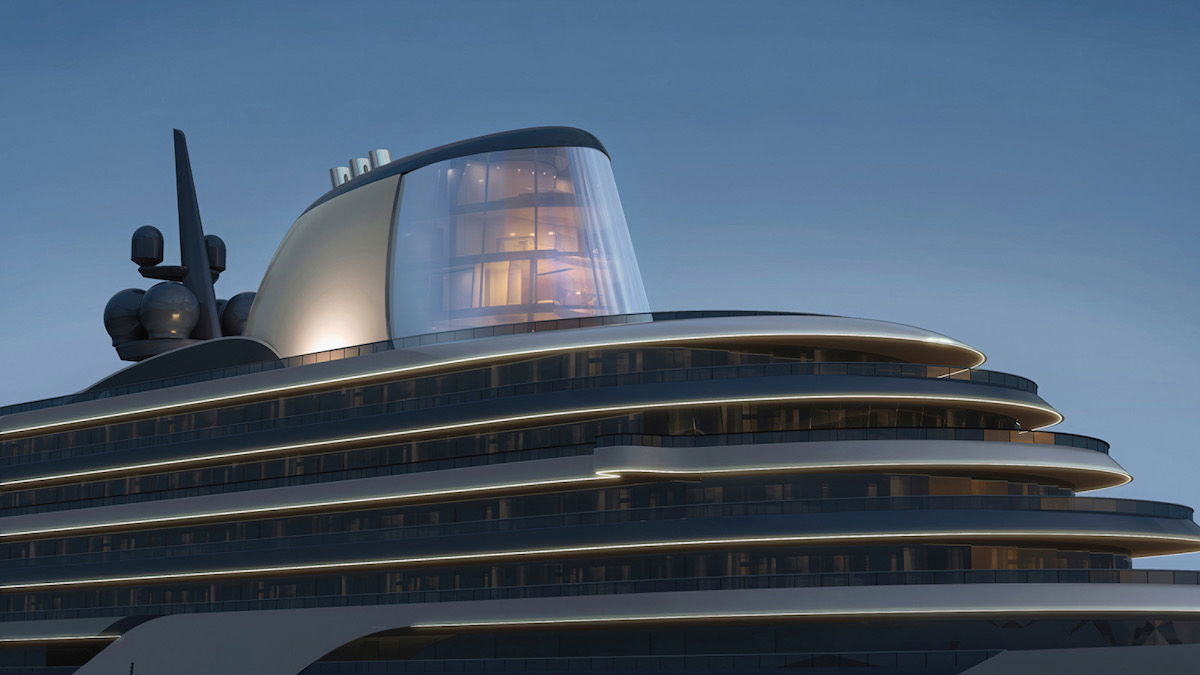 Bottom line
Four Seasons is getting into the luxury cruise business, with the introduction of Four Seasons Yachts in late 2025. This is an exciting development, as it seems like this ship will truly be in a league of its own when it comes to its size, all while having so few rooms.
I'm curious to learn more about this concept over time, as details are pretty limited as of now.
What do you make of the Four Seasons Yachts concept?