If you're scheduled to fly today, you're potentially looking at some major delays…
Issues with FAA NOTAMs causing flight issues
Flights across the United States were grounded late Tuesday night and early Wednesday morning, due to a system outage with the United States Federal Aviation Administration (FAA). Specifically, the Notice to Air Missions (NOTAM) system, which relays essential information to pilots, stopped working.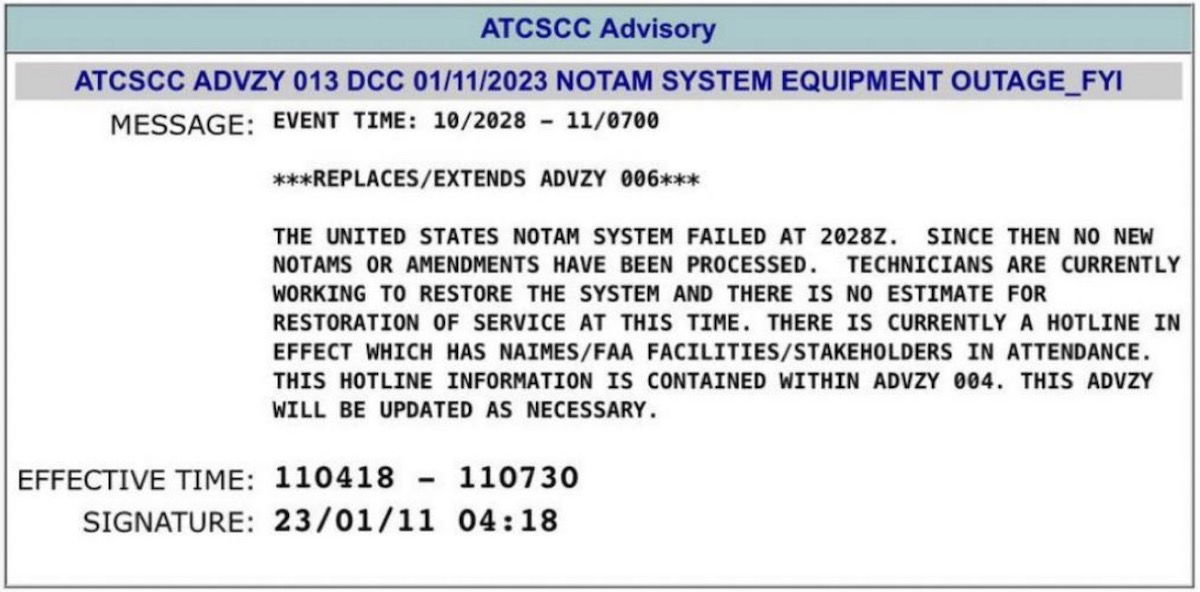 The FAA has been working on restoring this as quickly as possible. Flights were initially grounded last night, then slowly started to operate again this morning, and are now once again grounded.
Shortly before 7AM ET on Wednesday, the FAA issued a statement clarifying that it's "still working to fully restore the Notice to Air Missions system following an outage," and that "while some functions are beginning to come back on line, National Airspace System operations remain limited."
Then after 7AM ET, it was clarified that there's a ground stop in place for all domestic flights until at least 9AM ET. This is intended to allow the agency to validate the integrity of flight and safety information.
The cause of the issue isn't known, though government officials say there's no indication of it being linked to a cyberattack.
How bad are the flight delays we're seeing?
We saw significant delays on quite a few flights late on Tuesday night. For example, an American Airlines Los Angeles to Miami redeye was delayed from 11:50PM until 4:30AM, while a United Airlines Los Angeles to Newark redeye was delayed from 9:05PM until 11:42PM.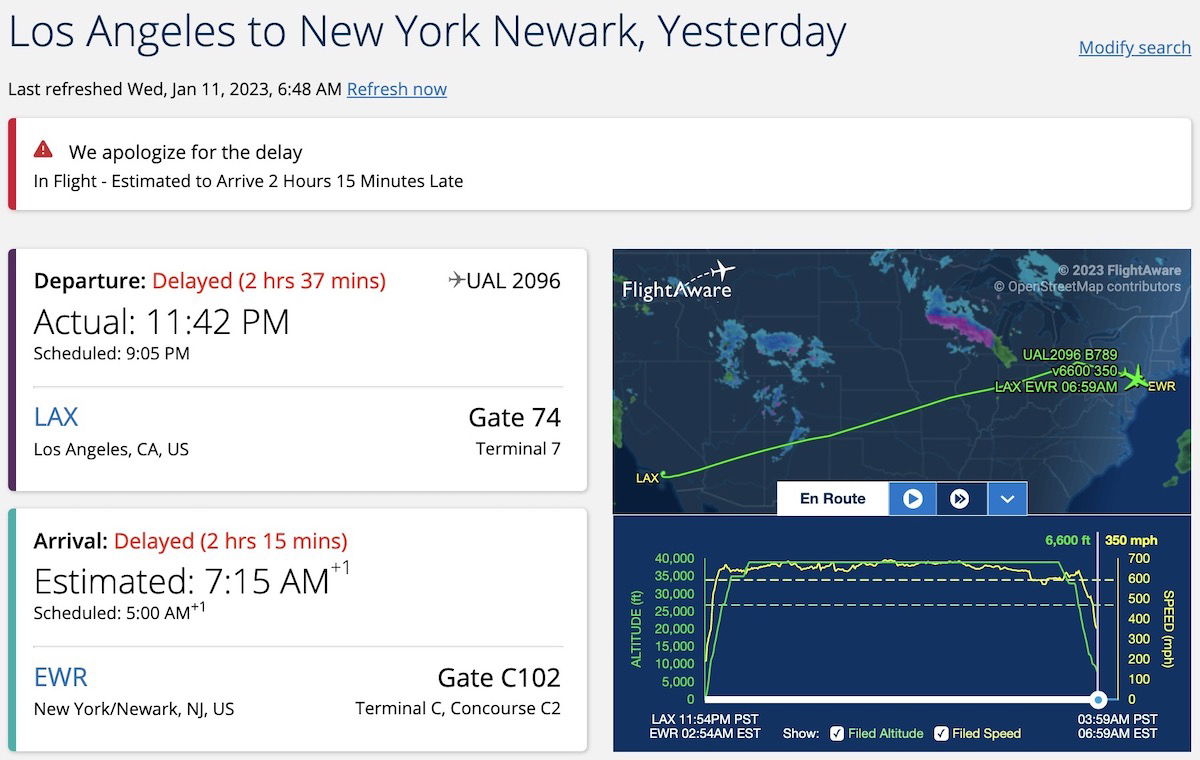 Now with a ground stop in place again, you can expect a significant number of delays this morning. Hopefully this gets resolved soon. Even once it is resolved, expect that delays may linger throughout the day, given how aircraft scheduling works. Hopefully this is nothing like the Southwest Airlines issues a couple of weeks ago…
Bottom line
The FAA had a system failure with NOTAMs last night, causing no flights to take off for an extended period of time. The FAA is still working to resolve these issues, and has issued a ground stop through 9AM ET. Expect that you might be looking at some delays if you're flying today.
Are any OMAAT readers flying yesterday night or this morning, and are impacted by this?