Corendon Dutch Airlines published what might just be the most attention-grabbing safety video ever. Even though it's not in English and I'm not even familiar with the characters, I still love it (thanks to Dennis for flagging this)!
Corendon's hilarious new safety video
Corendon is a small Dutch leisure airline with a handful of aircraft. On November 3, 2023, the airline launched nonstop flights between Amsterdam (AMS) and Curaçao (CUR). The airline is so excited about this route that it even created a safety video specifically for it.
It's not a low-budget film either, as it stars quite the cast. The main character in the video is Jandino Asporaat, a Curaçaoan-Dutch stand-up comedian. The video also features well-known Dutch people, like John Williams, Rico Verhoeven, Wendy van Dijk, Everon Jackson Hooi, Liza Sips, Jasmine Sendar, Najib Amhali, and Shirma Rouse. Then there are popular Curaçaoans, such as Juni Julier and Olympic athelte Liemarvin Bonevacia. Lastly, Corendon's founder, Atilay Uslu, even makes an appearance.
Honestly, this is the funniest safety video I've ever seen, and it's not even in English. Give it a watch, you won't regret it.
It's amazing that this video is for a single route
While safety demonstrations are legally required and are primarily intended to share important safety information, over the years many airlines have embraced these as a great marketing opportunity. After all, it's something that all passengers are forced to watch, so if you can make it memorable, that might be money well spent.
Air New Zealand is most famous for its safety videos, as the airline has invested an incredible amount both in the production and talent it uses for the videos.
What makes this safety video so remarkable is that Corendon is using it for a single route, and it's not even a flight operated directly by the airline. While the airline has a fleet of four Boeing 737s, it's currently leasing one Airbus A350-900 from Spanish charter carrier World2Fly. This plane is in a 432-seat all-economy layout, and exclusively flies between Amsterdam and Curaçao.
Typically only airlines with large fleets invest in safety videos, so this has to be one of the highest budget yet lowest circulation safety videos to date.
The one quirk with this safety video is the cabin shown — best I can tell, an ancient Boeing 747 cabin was used to film this video, while the route is operated by an Airbus A350. Hah. Anyone have the backstory of this. Did the airline use the cabin of the Boeing 747 parked at the Corendon Plaza Hotel Amsterdam Schiphol Airport, or something else?
One other interesting thing about this route for Corendon is that it has an adults-only seating area, whereby you can pay extra to sit at the front of the aircraft, where all passengers must be 16 years of age or older.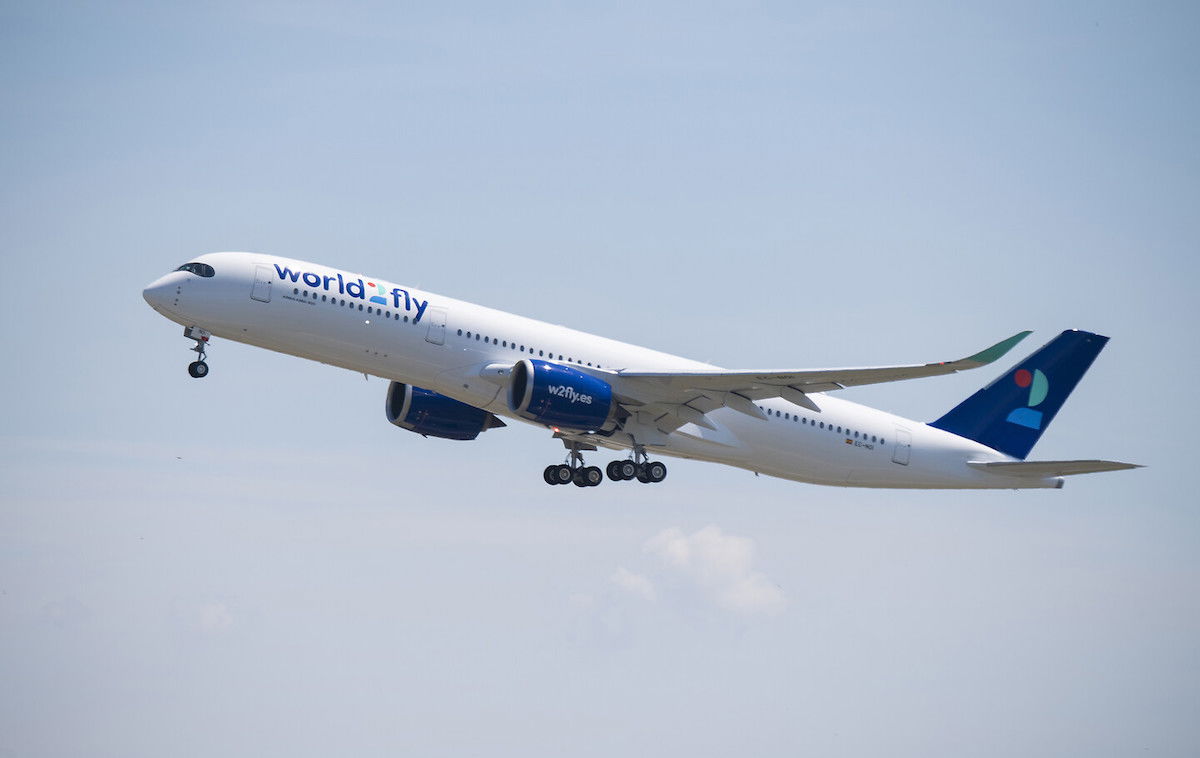 Bottom line
Corendon Dutch Airlines has just started flying between Amsterdam and Curaçao using a leased Airbus A350, and to celebrate the occasion, the airline has unveiled a very special safety video. I smiled for almost the entire video, so I can't recommend watching it enough. Well done, Corendon!
What do you make of Corendon's safety video?