Being an aviation geek in China just became a lot less fun, as the Chinese government has reportedly banned real-time airplane tracking app Flightradar24. This is part of China's concerns over foreign agencies accessing data in China. The Beijing Municipal National Security Bureau has allegedly decided that data-sharing services like Flightradar24 pose a security threat to military aircraft.
In 2020, it was discovered that a citizen had signed up to receive equipment from Flightradar24 in order to track aircraft. While Flightradar24 recently started moving towards satellite-based ABS-B tracking, the core of Flightradar24's network continues to be receivers hosted by thousands of volunteers around the world. In the case of China, the person who had volunteered to help Flightradar24 had equipment seized, as the government wasn't onboard with this.
All of this unfolded after China's Ministry of State Security declassified an investigation into the theft of Chinese airline data by a foreign spy agency. It's not known if Flightradar24 was used for this (in part), or if this was simply collateral damage.
Now, I'm not sure how stuff works in China, but in the United States military aircraft generally don't show up on Flightradar24, for obvious reasons. So I can't really see the actual security risk here, but then again, I tend to think that checking my Gmail also isn't a major security risk, though China seems to disagree. It seems that as of now you can continue to track flights in China using Flightradar24, but I guess it's just not possible if you're in China.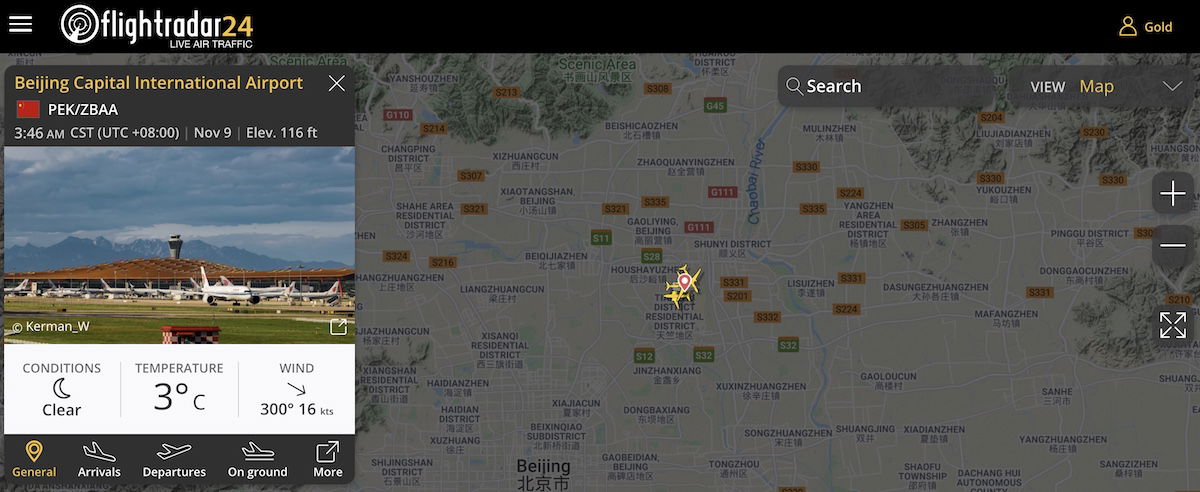 Personally I use Flightradar24 just about every time I'm at the airport, to see what planes are arriving and departing, what traffic is like, etc. Do I need to use it? Of course not. But it sure is fun, and entertains me endlessly.
Bottom line
China has allegedly banned flight tracking app Flightradar24, over concerns of foreign organizations accessing data in China. It doesn't seem like Flightradar24 poses much of a risk of anything, but I'm not China, so…