A China Airlines Cargo Boeing 747 had a pretty rough morning in Chicago.
China Airlines Cargo 747 hits ground equipment
This incident involves a roughly 18 year old Boeing 747-400F cargo jet with the registration code B-18715, operating for China Airlines. The plane flew a redeye from Anchorage (ANC) to Chicago (ORD), landing at O'Hare Airport in the early hours of the morning, just before 6AM.
As is the case with much of the country right now, Chicago is dealing with some weather, as there was lots of snow on the ground, which can be tricky to navigate. While taxiing to its arrival stand, the jumbo jet seemed to lose control, and ran into a bunch of ground equipment, which hit the two left engines.
The plane managed to eventually come to a stop. You can see a video of the incident below.
What happened here?
While we'll have to wait for the full investigation to learn all the details, ADS-B data clearly shows how the plane veered off the taxiway. As you can see below, this came shortly after the plane had to make some pretty sharp turns, so it sure seems like the pilots lost control of the plane.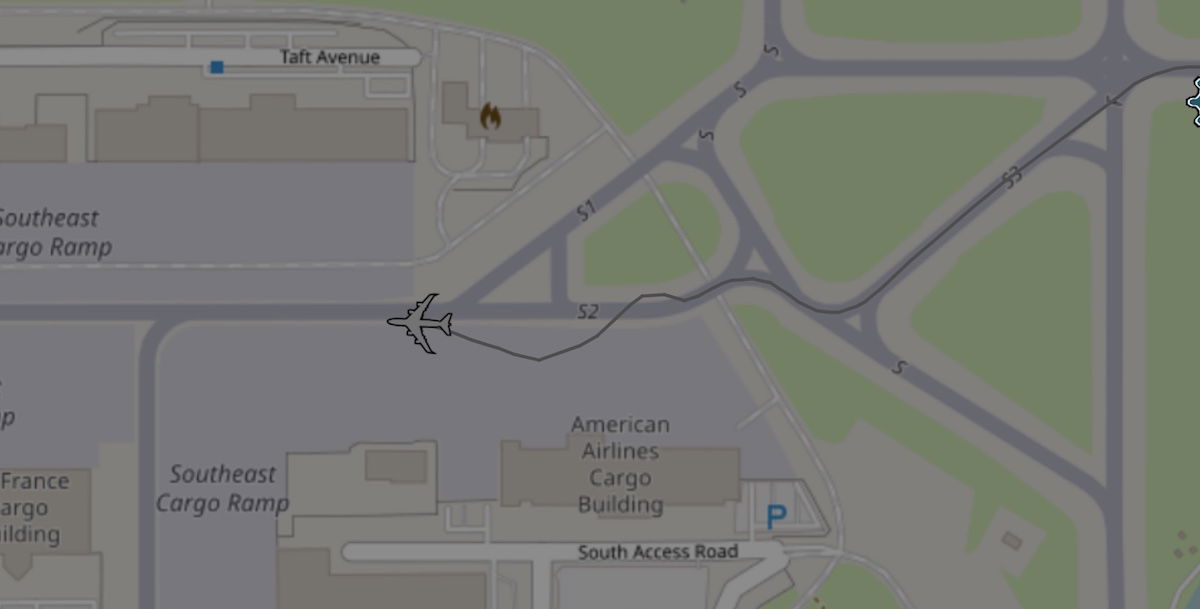 What caused that remains to be seen. Obviously icy conditions aren't unusual in winter, while plowing through a bunch of baggage carts and other equipment is. In the video it's pretty clear that the plane was taxiing at a very fast pace, which doesn't make much sense for having to make turns in these conditions.
I'm curious to see how long it takes until this plane flies again. I can't imagine these engine and structural repairs will happen overnight (or even within the next couple of weeks).
Bottom line
A China Airlines Cargo Boeing 747 sustained some serious damage at Chicago O'Hare this morning, after landing from Anchorage. The plane plowed through some ground equipment, causing (what appears to be) significant damage to the two left engines. I'm curious to see what comes of this investigation, and how soon this plane is flying again.
Any pilots with more knowledge of this have any idea what could have caused this?